Course overview
From the practical to the whimsical, the time-honoured to the cutting-edge, our MA Glass course at UCA Farnham gives you the freedom, facilities and inspiration to create the pieces you most want to make.
You will come to this course armed with your own skillset in glass work. Through rigorous research, practical and theoretical investigation, you will build on this to fully realise your signature style, preparing you to work at the forefront of your craft.

Taught alongside our MA Ceramics and MA Jewellery courses, this course offers you the chance to benefit from the insight, experience and knowledge of your tutors as well as leading specialist designers, artists and crafts experts from across disciplines.

Our Farnham campus provides extraordinary facilities, with extensive workshops and equipment to support your studies. It's also home to the Crafts Study Centre - a purpose-built museum, research centre and gallery dedicated to crafts.
What you'll study
The content of the course may be subject to change. Curriculum content is provided as a guide.
For our students coming from a non-UK educational background, UCA has launched an Integrated International Pre-Masters year. On this course you'll prepare for postgraduate study with a mix of online and face-to-face learning that will give you the study skills required to complete a Master's, and you'll also improve your English for academic study.
You'll be introduced to the University and the technical workshops and facilities available to you. The first term includes a range of lectures and seminars and you'll start to explore your creative practice.
Theory and Analysis
This unit focuses on challenging and reflecting upon your practice. You'll achieve this through the development of critical reading, observation, handling and thinking deeply about products, craft artefacts, contextual research associated with your work and its field of enquiry.
Exploratory Practice
This unit focuses on developing your practice into a form of enquiry; a questioning, analytical and interrogative approach to your work that will enable you to become a reflective practitioner.
During term two you begin developing your MA project, evaluating and testing out the aims of your proposal over a sustained period of self-directed study.
Reflective Practice
Reflective practice is one of the most important concepts for a creative practitioner. It enables you to become critically aware and allows you to develop and progress your practice independently. The work undertaken in this unit should begin to address the research questions you explored in the exploratory practice unit. Work completed for this unit should be considerably more resolved and establish a clear line of inquiry through selected materials, concepts and a clearly articulated context. You'll also have the opportunity to complete a period of professional practice during this unit.
In the third term of the course, you'll apply the knowledge gained through your research to create a final body of work.
Major Project
This is the culmination of your studies and will form an exposition of the central ideas and concepts developed throughout the course. Its aim is to demonstrate the resolution of previous project units through evidence of advanced conceptual, theoretical and technical capability over an extended period of self-directed study.
Tuition fees - 2023 entry
UK students:
Integrated Pre-Masters course - £10,500
MA course - £10,500
EU students:
Integrated International Pre-Masters course - £10,500 (see fee discount information)
MA course - £10,500 (see fee discount information)
International students:
Integrated International Pre-Masters course (30 weeks) - £17,500
Integrated International Pre-Masters course (15 weeks) - £8,750
MA course - £17,500
Additional course costs
In addition to the tuition fees there may be other costs for your course. The things that you are likely to need to budget for to get the most out of a creative arts education will include books, printing costs, occasional or optional study trips and/or project materials. These costs will vary according to the nature of your project work and the individual choices that you make. Please see the Additional Course Costs section of your Course Information for details of the costs you may incur.
The details for 2022 entry will be available here in due course.
Further information
For more detailed information about our course fees and any financial support you may be entitled to please see our fees and finance pages.
The fees listed here are correct for the stated academic year only. Costs may increase each year during a student's period of continued registration on course in line with inflation (subject to any maximum regulated tuition fee limit). Any adjustment for continuing students will be at or below the RPI-X forecast rate.
To support our students and alumni to progress to the next level of study, we have developed a new range of fee discounts across a range of courses.
Course specifications
Please note, syllabus content indicated is provided as a guide. The content of the course may be subject to change in line with our Student Terms and Conditions for example, as required by external professional bodies or to improve the quality of the course.
We are one of only a few UK universities with a glass workshop, including: hotshop for glass blowing; ladle casting and centrifuging; polishing and engraving machinery. We have extensive cutting, finishing and grinding workshops with grit blasting and engraving facilities, and plaster, gelflex and wax rooms for mould making.
View 360 virtual tour
Glass hot shop, UCA Farnham
Plaster, gel flex and wax room, UCA Farnham
Glass hot shop, UCA Farnham
Glass polishing and finishing, UCA Farnham
Career opportunities
Our course has excellent links with industry specialists, and can assist with the provision of work placements.
Our connections include:
Bullseye Glass Company
The New Ashgate Gallery Trust (based in Farnham)
This course will equip you with a host of valuable and transferable skills. Upon successful completion, you might decide to become a self-employed artist or forge a career within the craft and design industries, for example.
Recent graduates work as:
Artists
Designers
Makers
Arts administrators
Gallery curators
Teachers
Writers.
Bruce Marks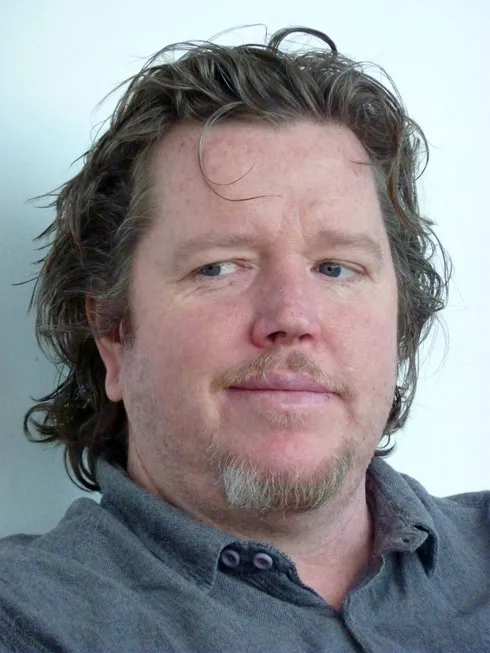 "The UCA experience was inspiring and the expertise of the tutors combined with the superior facilities created the perfect environment for creative expression and experimentation. After graduating I returned to the studio fuelled with new ideas and the courage to realise my designs."
Entry requirements
MA course
An honours degree or equivalent qualification in the subject or a related discipline
and/or
Relevant work experience, demonstrating your ability to study at postgraduate level.
Consideration will also be given to applicants who can make a strong case for admission in relation to a particular project and can demonstrate their potential to satisfactorily complete the course.
Check the equivalent qualifications for your country and the English language requirements:
Any additional entry requirements listed in the UK requirements section, e.g., subject requirements, work experience or professional qualifications, also apply to international applicants applying with equivalent qualifications.
MA course with Integrated International Pre-Masters course
A recognised bachelor degree or 3 year diploma with a strong portfolio in a relevant subject.
Don't meet the international entry requirements or English language requirements?
You may be able to enter the course through the following entry pathways:
MA course
MA course with Integrated International Pre-Masters course
For these courses, we'll need to see your visual or written portfolio for review. We'll invite you to upload your portfolio online via your Applicant Portal – further information will be provided once you have applied. If you would prefer to meet the Academic Team in person for a review of your work on campus, this can also be arranged for you.
Please use the following fields to help select the right application link for you: