Our music courses are ranked 1st in the UK for student satisfaction by the Complete University Guide 2024.
If you want to make a career in music composition, music technology, or in the business side of the industry, our undergraduate and Master's degree courses in music production and music management are for you.
Whichever you choose, we'll challenge you to come up with imaginative solutions to creative briefs, and encourage you to explore the theory behind your practice. You'll also collaborate with students from our film, television, marketing and performance courses to build a diverse network and an impressive portfolio.
Throughout your studies, you'll be taught by expert staff with experience in broadcasting, composing, performance, artist development and music marketing, who have worked with artists from Emma Smith (Gorillaz) to the Edinburgh Quartet, and for music industry leaders such as BBC Radio, Sony and Universal Music Group.
You'll also make use of the extensive purpose-built facilities in our specially designed Business School at UCA Epsom and state of the art Film and Media Centre at UCA Farnham, where you'll find specialist facilities for audio and video capture, control rooms, a dubbing theatre, and dedicated rehearsal and performance spaces.
Each year, we're privileged to be able to share our graduates' incredible work with the world. And now's your chance to take a look.
View our online showcase
What's it like being a music student at UCA?
That's a big question. Get some answers from people who are studying right here, right now.
Clearing is open
Clearing at UCA
Join us in 2023
There's still time to apply for this September! We have places available through Clearing right now – get in touch and we can help you to find a course you'll love.
Apply now
Call: 012 5291 8240
Careers in
Music
The UK's fast-growing music industry employs roughly 142,000 jobs (and counting) spanning recording, distribution, marketing, post-production and more. Our music courses are wide-ranging and can prepare you for a range of career paths including:
Composition for moving image
Non-linear compositon (Computer Games)
Sound design
Sound artistry
Orchestration
Music production
Musicology
Music education
Sound engineering
Sound recording
Record company management
Music marketing
A&R (talent scouting and development)
Artist management
Live music producing
Record company marketing
Music publishing
Music industry consultancy or strategic development
Arusik Nanyan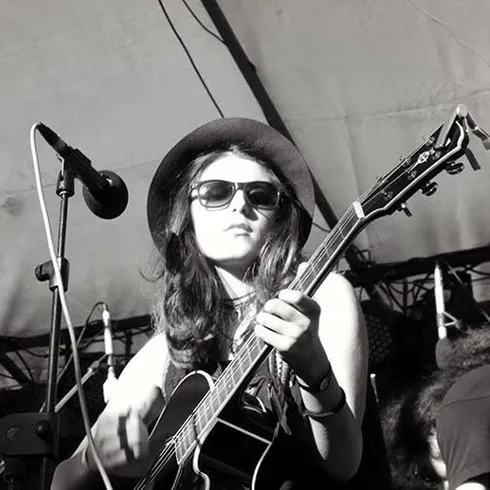 "I really enjoy the ability to be creative and make any of your ideas a reality. Here at UCA you are given all the assistance, equipment, time and space you need." Arusik Nanyan, BA (Hons) Music Composition & Technology