Trending
UCA has been educating innovators for 160 years and is home to a unique community of creative people using their skills to make the world a better place. Here's what's trending across our campuses right now:
View our
extraordinary campuses online
UCA is home to some of the UK's best creative arts facilities. Explore them online now.
Explore Now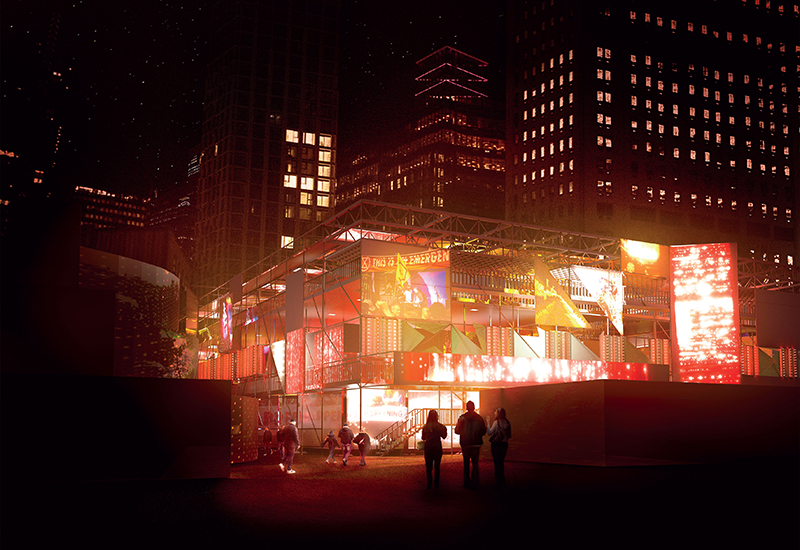 30 Sep 2022
UCA makes Rookies global top 50 for the first time
30 Sep 2022
Graduates nominated for AJ Student Prize 2022
29 Sep 2022
Graduates win gold for their thought-provoking illustrations
Explore more news
Our postgraduate students have been working all year, refining their practice and producing amazing work for their final projects - projects that push the boundaries of their own practice and bring fresh perspective to cultural and personal stories, current affairs and more. This year's there's a hybrid of online and in-person showcases - the first time since 2019 that UCA has been able to host physical exhibitions. Here's a preview of what you'll find online and in our galleries.
MA Digital Fashion graduate Lydia Crawshaw created digital garments that address the connection between movement and feeling. This collection of renders explore how tactility and sensory effects can create emotions - even through digital means.
Fine Art graduate Sarah Sellers felt compelled to reflect the current climate crisis in her artwork. This piece, 'Freezing the Melt' comprises oil and food colouring on a melting ice ball sculpture.
Jessica Morgan (MA Printed Textiles for Fashion and Interiors) used found objects, including ceramic fragments, to create printed patterns for fabric and glass. The project, Collecting and Connecting, is a celebration of her love of collecting and walking.
Graphic Design graduate Luiza Ionescu decided to look deeper into the perhaps little-known phenomenon of maladaptive daydreaming, something Luisa lives with. Luisa showcases how it presents itself through an interactive book.
We're delighted to say our graduates are back on campus exhibiting their work in person as well as on our online portal.
Visit the 2022 online showcase
What's it like being a UCA student?
That's a big question. Get some answers from people who are studying right here, right now.
Chat with a student