Supporting you
at UCA
You're never alone at UCA - whether it's help settling in, assistance with your studies, counselling or even advice on your finances, our student services department is here to support you.
This page outlines the main ways in which we can help you. You'll also find links to our more specialist support services, which may apply to you, details on events we have coming up and all our contact details so you can reach out easily if you need to get in touch.
Our services
There are a number of ways student services can help you during your time at UCA, either to assist you with your studies or with life challenges.
UCA offers all currently registered students free confidential counselling across the campuses in Surrey and Kent, with fully trained staff.
At UCA, we want everyone in our community to feel respected, included and supported.
That's why we have Report+Support, an online platform for students, staff and visitors to report discrimination, misconduct, harassment, or assault against themselves or others. You can tell us what happened, or submit an anonymous or attributed report, and access a range of support services and resources. We'll deal with all reports, no matter how small, sensitively, honestly, and professionally.
If you are on the autistic spectrum or suffer from anxiety, we can pair you with a current student - known as a Campus Buddy - for the first term of your first year to help you settle in.
UCA has Learning Development Tutors to assist you with your studies - from time management and presenting skills to improving your writing and critical thinking skills - and Liaison Librarians, who are on hand to help you get the best from your library.
We have a team of specialist advisers who can help you with a range of personal and financial issues. All discussions are confidential and could include helping you with budgeting or sorting your student finance, or helping you with employment issues.
UCA has a number of tools to help you with your well-being. As well as our Student Services staff located in our libraries who you can always speak to, there's our MyWellbeing app for smartphones, available in your app store:
There is also a confidential place to discuss your problems on TogetherAll.
At UCA, we welcome people from around the world, who bring with them their incredible talent, together with their faiths, beliefs and cultural practices that enrich our university and student dynamic.
It's crucial to us that students from all denominations - home and international - feel at home, welcome and have a place to practice their faiths, too.
You can find out more about what each of our campuses has to offer, on our dedicated Faith and Religion page.
Specialist support services
We offer specialist support services to help our international students, those who are young carers or are care leavers and to our students who have disabilities, medical conditions and specific learning differences.
Student support blogs
Read our latest blogs on about the support available to you as a UCA student.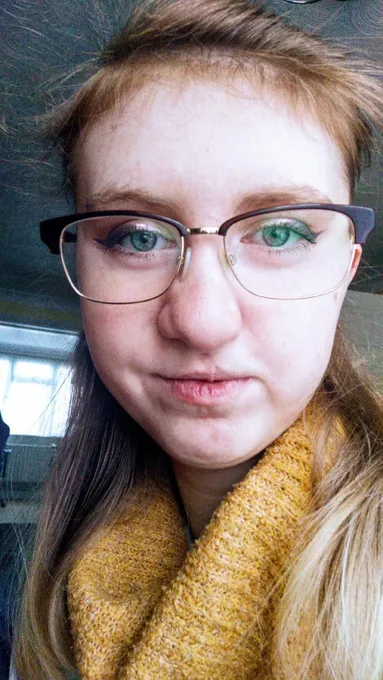 Don't be afraid to ask for help — the support is there for you to get the most from your studies. It might be the very specific kind that I got, or more general, like the guidance you can get from Student Services, which is amazing.
Katie Karcheski, BA (Hons) Fine Art, UCA Farnham.