Global partnerships
Creativity has no boundaries – no matter where you're from, people have a desire to create, innovate and change the narrative. That's why at UCA we're doing all we can to help universities and partner institutions provide the very best in creative education and, in turn, propel global creative industries.
Our Global Partnerships team is dedicated to working with institutions around the world, providing a network of professionals to ensure partner institutions can teach specialist creative subjects, from visual communications and fashion to textiles and fine art.
We work with our partners to validate undergraduate, postgraduate, and doctoral courses that cater to the demands of the global market, by giving you the prestige of offering UCA-affiliated programmes. We are also keen to partner with institutions on important research projects and collaborations - whether future-thinking, addressing social and environmental concerns, or preserving cultural traditions and history.
A validated course is a new course designed by the partner, using UCA protocols (and often in collaboration with UCA), which is then approved ('validated') by UCA as being of sufficient quality and standard to lead to a UCA award, for delivery by that partner.
A franchised course is an existing (or sometimes, modified) UCA course which has been approved ('franchised') for delivery by an external partner.
The granting of separate awards (and certificates) for the same programme by two degree-awarding bodies who have both contributed to the development and delivery of the programme of study leading to them (students achieve a degree from the partner institution and a degree from UCA).
Discussion time should be allowed during the approval stages of the partnerships to discuss the proposed joint delivery and the finalised arrangements should be specified in the formal written agreements for each partnership and each course.
A formal agreement where UCA recognises the credit rating of a named qualification of another partner institution creating the opportunity to transfer credit and enable student entry from the named institution with advanced standing to a course, leading to a UCA award.
This differs from a Progression Agreement as the student is not required to undergo a separate and individualised application/interview for entry as admission is automatic and based upon the course completed at the partner institution (provided the student meets any UKVI requirements for admission).
We seek to partner with like-minded institutions who are supportive of diversity, inclusion and exploration and would be happy to consider collaborations which encompass a reciprocal staff and student exchange on a fee waiver basis or a non-reciprocal incoming study abroad and visiting scholars scheme on a fee paying basis or a combination of both. Please contact the Global Mobility Team at exchange@uca.ac.uk if you would like more information.
Through our partners our students and staff have global reach and impact influencing opinion formers and policy makers, carrying out innovative and world leading research, gaining valuable international experience, and accessing sustainable sources of funding. UCA strongly supports ensuring our students have an international experience and we understand the value international students bring to our campuses and are proud of our multicultural student community.
Mari Fox-Harwood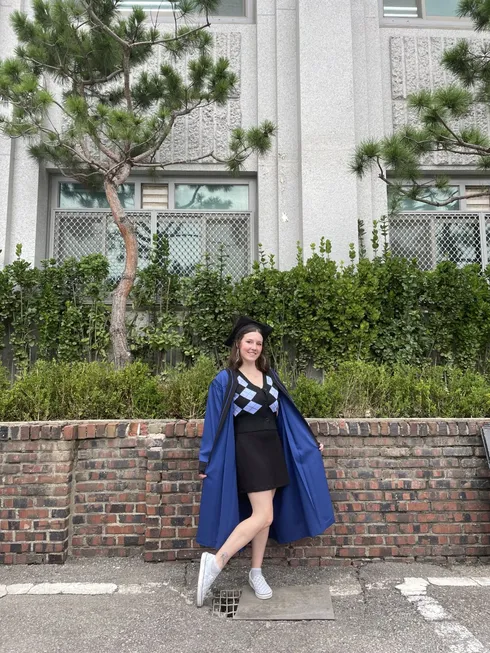 "For anyone thinking about taking one of these opportunities I would say it is worth every penny. There's nothing better than visiting somewhere new but being able to fully immerse yourself in the place as well as speak and learn from those who live there - I will remember it forever!" Mari Fox-Harwood, International Summer School Hangyang student
Our current partners
We're proud to work with amazing universities, private institutions and research partners both in the UK and around the world – these are just a few:
There are many types of partnership you can forge with UCA, and you can find out more about all of them on our dedicated page:
Hijjab Waqar Hussain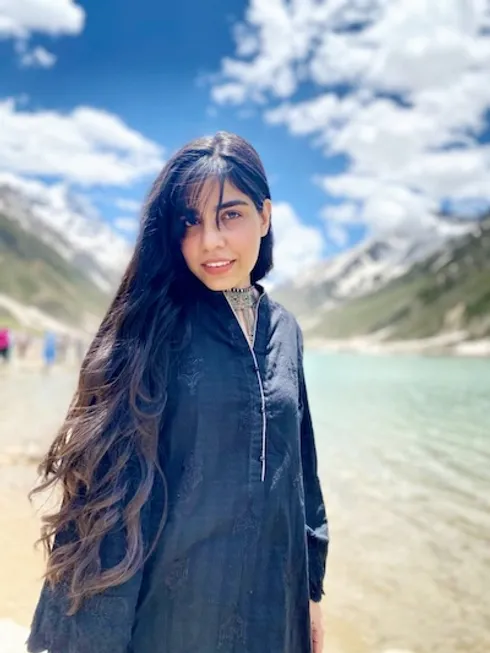 "I chose my course to enjoy the amazing opportunity of studying in one of the world's most prestigious art universities. That too, without having to leave my homeland." Hijjab Waqar Hussain, graduate of UCA-validated BA (Hons) Fashion Textiles at The Millennium College, Pakistan
More about UCA
If you want to find out more about UCA and what we do before you enquire, take a look at our highlights:
More
information
Find out more about Global Partnerships: