Swiss composer Marie-Cécile Reber
performs live-streamed concert at UCA
17 Feb 2020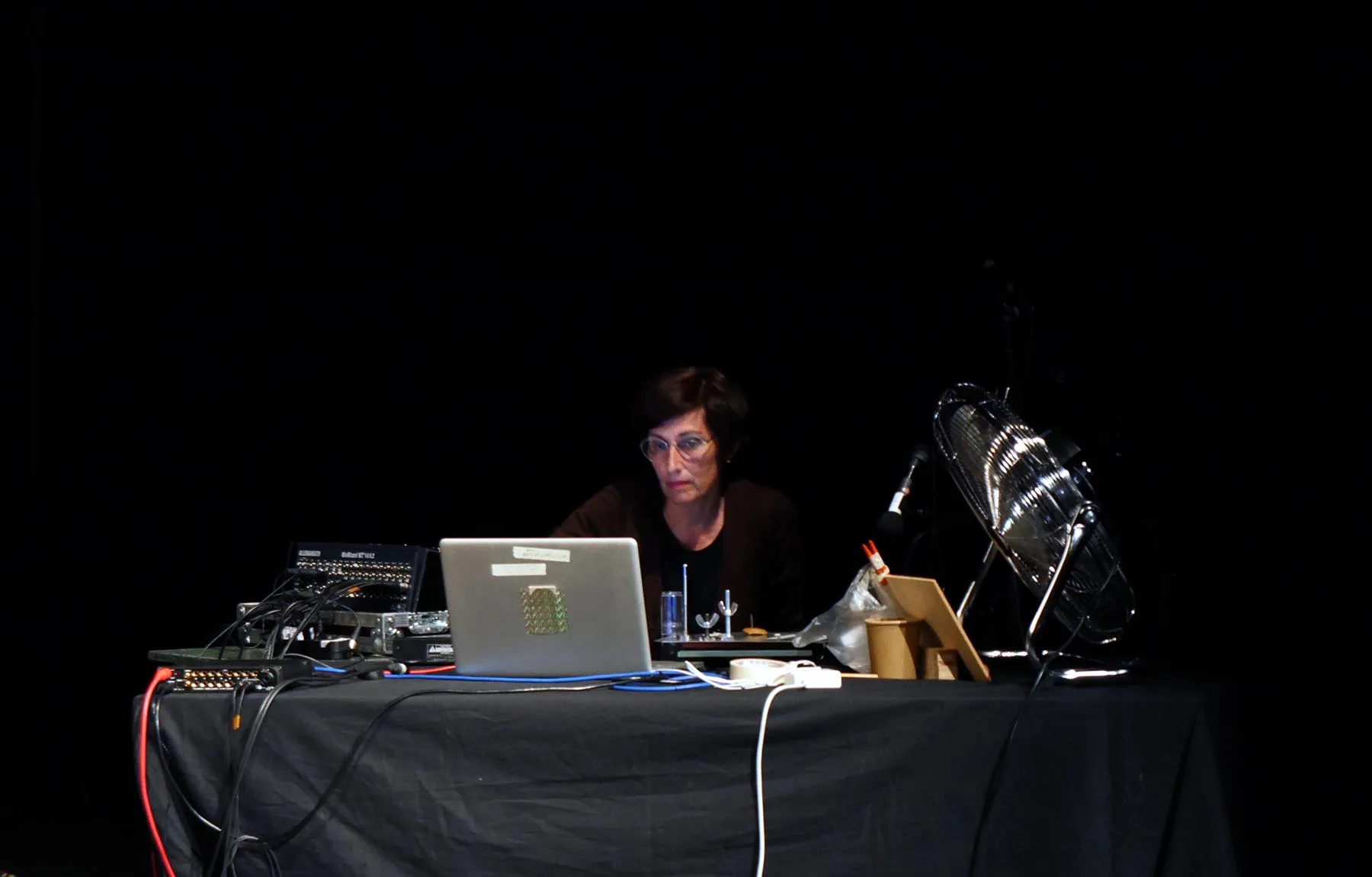 Swiss composer and musician Marie-Cécile Reber is the fifth guest composer of a series of live-streamed concerts performed at the University for the Creative Arts (UCA) Farnham.
Marie-Cécile works with field recording and electronic instruments to transform unusual and imperceptible sounds – mostly from nature – and the constantly changing pulsations of life/breath to transform them into pictorial soundscapes and audible sounds.
"I deeply believe that there is an individual beauty that can be discovered in the deep listening of sound,"– Marie-Cécile Reber.
At the heart of Reber's performance lies the subtle blending of concrete noise and musical sounds, natural rhythms and composed ones, bringing her compositions back to a natural environment.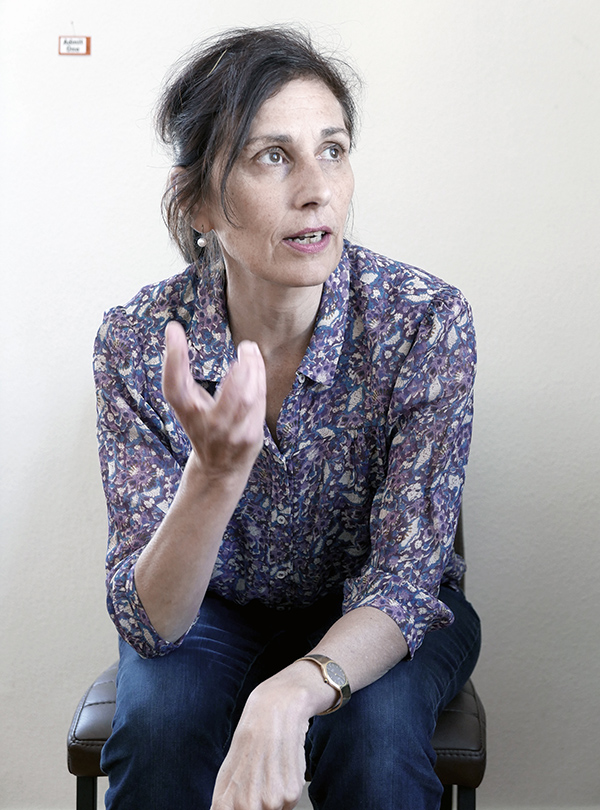 Marie-Cécile Reber
Marie-Cécile's performance will be the fifth concert in the here.here series, which is a collaboration between bookRoom – a virtual space within the School of Fine Arts and Photography at UCA – and the Audio Research Cluster – a cross-disciplinary research group at UCA Farnham, curated by Emmanuelle Waeckerlé and Harry Whalley.
The concert will consist of four pieces; Solo, little acoustic stories developed through listening to the world and collecting noises; Breath, the soft sound of breathing unfolds and mixes with the wind; Floating Moment, a moment in time narrated through precise written description of sonic and visual events; and Approaches and Departure – Appearance and Disappearance, with each performer approaching or departing from a pitch of their choosing.
The other performers will include; Lecturer in Music at UCA Farnham, James E Armstrong (ukulele); Canadian sound artist, Gabrielle Hb (voice); Finnish artist and musician, Petri Huurinainen (acoustic guitar); Reader at UCA Farnham, Emmanuelle Waeckerlé (voice, objects); Senior lecturer on the BA/BSc (Hons) Music Composition & Technology course at UCA Farnham, Harry Whalley (Synths/Percussion); and experimental vocalist and composer, Yifeat Ziv (voice).
The concert will be followed by an Audio Research Cluster seminar with Professor of Music, John Pymm, who will uncover for us the lesser-known aspects and hidden complexities of Steve Reich's work and take us on a journey around the context and music of Reich's Buy Art, Buy Art
The concert will be performed in front of academic, technical staff and postgraduate and undergraduate students from UCA at 4pm on Monday 24 February, Cinema G14, UCA Farnham.
Anyone can watch the concert by joining in the live stream at 3.45pm, via estream.
To view the previous here.here concert click here.
The next here.here concerts are taking place on:
1 April - Greg Caffrey. Venue: Iklektik, London
13 May - James Saunders and Tim Parkinson. Venue: Iklektik, London
To find out more about the Audio Research Cluster projects visit the website.
To find out more about the bookRoom projects, visit the website.
To learn more about studying Music at UCA, visit the course pages.