Snapping the stars: How Phoebe Fox became a celebrity photographer

The UCA alumna on touring with The Amazons and Anne Marie, and what it took to get from her uni course to her dream career
29 May 2020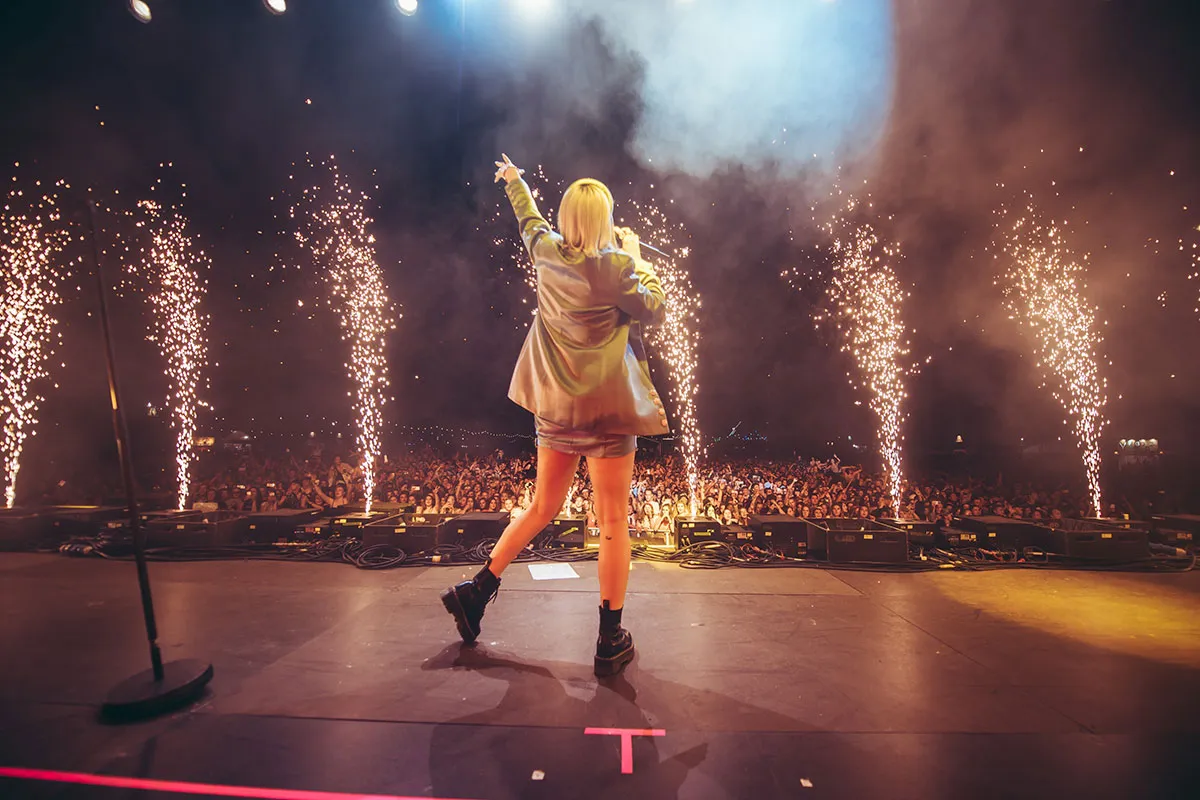 The road to success isn't always linear — sometimes it takes a leap of faith, a bit of luck, knowing the right people and having a lot of initiative. Someone who knows all about that is UCA graduate Phoebe Fox, who switched degree courses, collaborated with students on other degrees, networked throughout the industry and worked photography jobs in the middle of her studies to achieve her dreams.
Today, she's travelling the world and touring with some of the hottest musical acts — from The Amazons to Anne Marie — to capture their most important moments, from preparing backstage to performing in front of thousands.
We caught up with Phoebe to find out how she became a photographer to the stars.
Hi Phoebe, thanks so much for talking to us. You studied Music Marketing and Promotion* at UCA –what drew you to that course, and how did it help you with your photography?
Originally I was actually studying Fashion Promotion and Imaging, as I wanted a course that touched on photography but wasn't based solely on it.
During my free time over my first year, more and more of my focus moved towards music. Myself and another coursemate compiled a list of all the small bands we liked who were playing in London, and one by one we contacted them for a photo pass, making use of our access to the equipment at UCA to build a portfolio.
Over that year, I became friends with some students on what was then the Music Journalism course, and attended the nights they put on. Through going to those I began talking to their lecturers, who mentioned Music Marketing and Promotion, a new course that was about to start the following year. It ticked all my boxes; it featured photography, but also focused on the music business surrounding it. While studying, I had time to build my own business and put what I was learning at university into practice, combining creating content and promotion for friends in bands, with class projects and networking.
Did you always set out to do the job you do, or did it happen by chance?
Since the start of high school, my focus was definitely on photography, but I didn't have a clear idea of which area to specialise in. I went to the BRIT School for sixth form and became friends with a bunch of music students. That pushed me towards portraiture, but I didn't consider music photography as an option itself until I'd networked enough to see the work opportunities.
Back then, there wasn't the large online music photography community that there is now. After joining Music Marketing and Promotion, I spent three years balancing touring, festivals, shows and portraits with university commitments and deadlines. There's no way I would have been able to do that without the support and flexibility given to me by the UCA lecturers. By the end of those three years, I handed in the final major project, went home to pack and got straight on a tour bus for a six-week run with Anne Marie.
Since you've graduated from UCA you've gone on to photograph some of the biggest and most exciting names in British music. What's been the most surreal experience?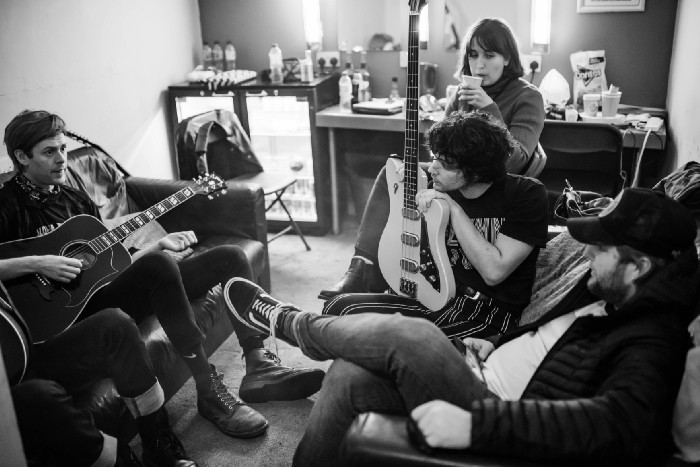 I've had so many surreal experiences! Seeing fanbases grow for artists you've worked with for years, and looking back at where you both started, is something really special that you get from this line of work. You see the whole journey, ups and downs, the challenges and growth people go through. It's so personal. When someone like that sells out a big show or does something they've always wanted to, you feel like part of it.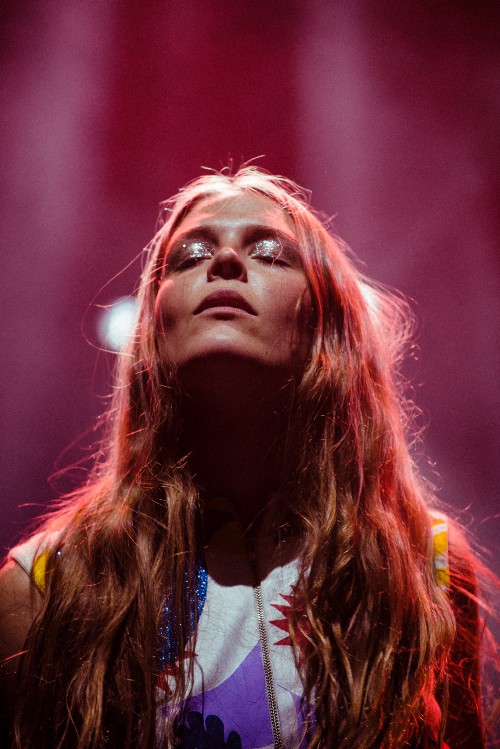 When you're photographing someone in the public eye, how do you work with them to create that perfect shot?
How you photograph someone changes with every job, obviously some people hate having their photo taken and you just adapt to that. I always make sure that the person being photographed feels understood and respected.
There's a line between getting a great personal shot and invading someone's privacy.
You have to find where that line is and learn how they want to be perceived, then use your own creative eye to capture it.
What are your ambitions for the future? And who is the dream artist or band you'd most like to model for you?
Honestly, I don't have set ambitions — just to keep growing as a creative, getting better as a photographer and finding more ways to have fun with work. The absolute dream would be to shoot for Avril Lavigne: the icon.
What's the best piece of career advice you've ever been given?
Learn the rules before you break them!
See what Phoebe is up to by following her Instagram page, @shotbyphox.
Our *Music Marketing & Promotion course is becoming Music Business & Management in 2020. Visit our course pages to find out more.