Etude for Virtual Space
gets Greek showcase
Postdoctoral Teaching Fellow Dr Alexandros Spyrou has been exhibiting his latest project at an international technology conference in Greece.
28 Nov 2022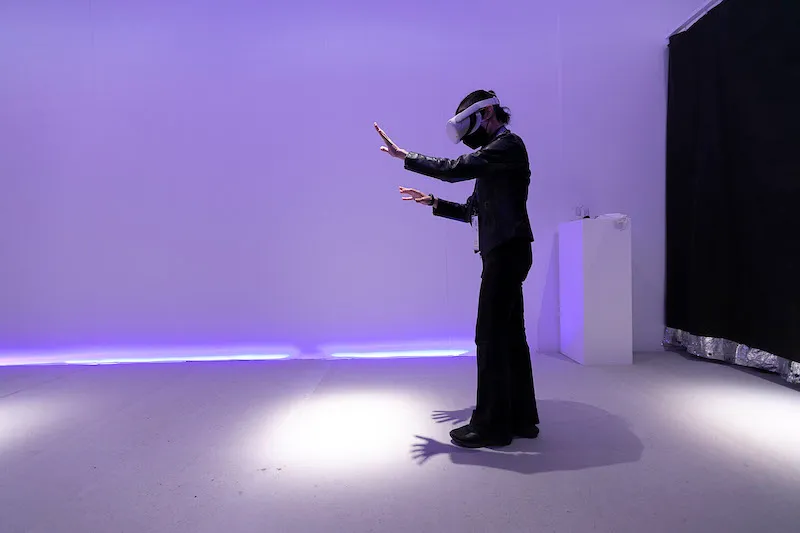 Etude for Virtual Space was one of a number of innovative projects that formed part of the Beyond Expo, as part of the Thessaloniki International Fair, with more than 500 people taking part in the experience.
An interdisciplinary VR project integrating music and visual design, Etude for Virtual Space was created by Dr Spyrou in collaboration with Cooperative Innovations, a UK VR development company. It shows four musicians of a string quartet within a virtual environment, which users can navigate to experience interactive sounds, shapes, and colours.
The music within the experience is based on a collection of sound spectra that stretch, compress, or overlap gradually transforming into one another. Musical parameters such as pitch, duration, dynamics and spatialization are mapped to provide visual effects over and around the musicians.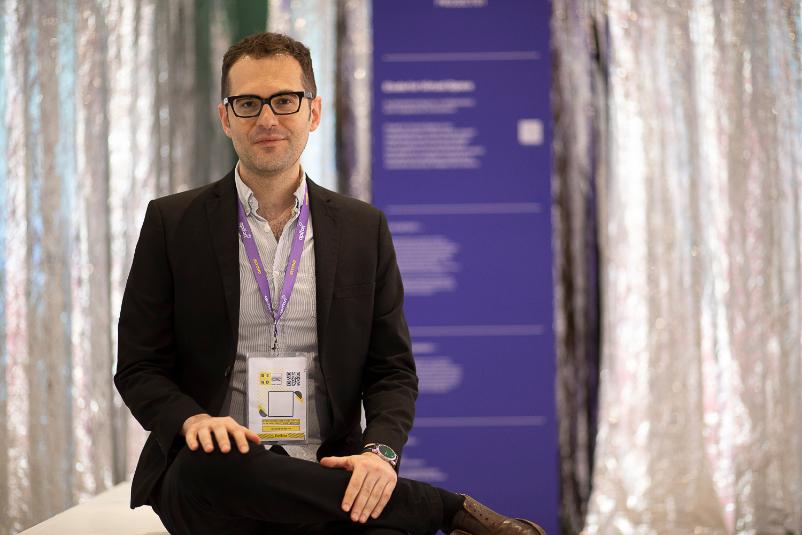 "I was fascinated by the audience's vivid reactions while exploring the virtual space and their interaction with immersive technologies," said Dr Spyrou. "I feel lucky to have collaborated with a creative group coming from diverse disciplines as I believe that international collaborations and non-academic partnerships are essential for increasing the visibility and impact of the research and creative practice produced at UCA."
Dr Spyrou, who teaches composition at UCA, composes chamber, orchestral and electronic music, and writes about music and its intersection with philosophy. He's also the founder and director of the Delian Academy for New Music (Greece).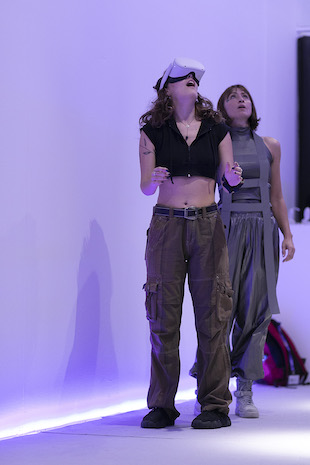 In addition to Etude for Virtual Space, he's recently presented his paper, "The effectiveness of vibrotactile sensor technology on the creation of an augmented reality music experience" at the Extended Senses Symposium at the University of Greenwich, and he's currently working on a new project, called "AR-phonema" for voice and electronics, in collaboration with soprano Emily Thorne.