Lecturer: Glass
Academic
Professional Practice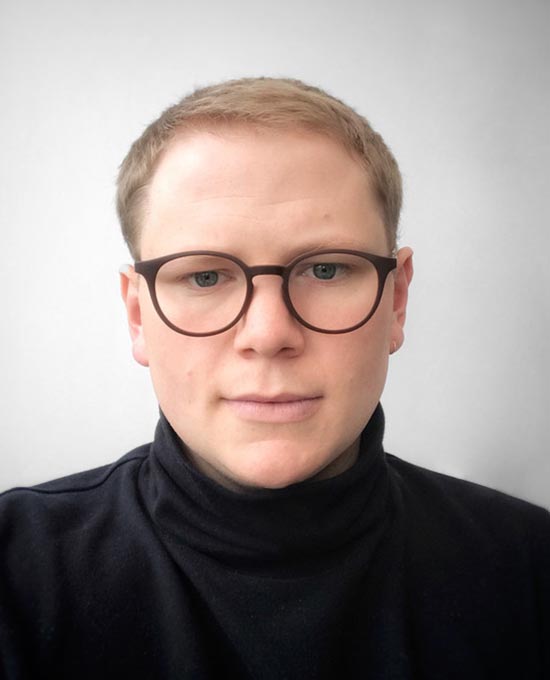 Joshua Kerley is an artist, designer, and educator specialising in kiln-glass. Joshua joined UCA in 2019 and teaches on the BA(Hons) Ceramics & Glass and MA Glass programmes.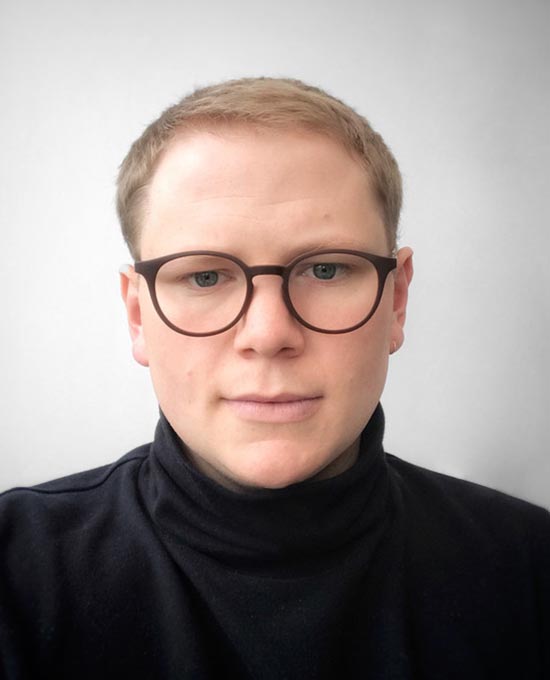 Bio
In 2011 Joshua completed his BA (Hons) Contemporary Crafts degree at Falmouth University, and later received an MA in Ceramics & Glass from the Royal College of Art in 2019. Joshua's teaching experience includes three years as a senior glass technician at Falmouth University, and visiting lecturer roles at the Royal College of Art, City & Guilds of London Art School and Demontfort University. Joshua also hosts masterclasses and summer schools at glass studios in the UK and abroad.
Joshua is a practicing glass maker working from his own studio in rural Wiltshire. He has exhibited nationally and internationally and has been featured in publications including Crafts Magazine, Sight Unseen and Neues Glas = New Glass. In addition, Joshua's work is held in the permanent collections of Bullseye Glass and the Special Collections at Manchester Metropolitan University.
Research statement
Joshua's practice is characterised by an experimental and progressive engagement with material and process. Motivated by a desire to push the boundaries of kiln-glass into new and exciting territories, Joshua aims to reassess the traditional perceptions of and attitudes towards glass technically, aesthetically, and materially.
Utilising a hybridity of kiln-glass techniques Joshua's practice-based research focuses on producing surfaces and objects that are inherently un-glass-like, and instead appear as something else entirely. This is informed, in part, by the rich heritage of material imitation within the glass making industry.
With a practice that moves deftly between art, design and craft, I make sculptural and interior objects that transcend traditional boundaries, arouse curiosity, and moreover, challenge our comprehension of the material world.
Fellow, Higher Education Academy
Glass Arts Society
Contemporary Glass Society
Glass Art Society's Saxe Emerging Artist Award winner, 2020
Tiffany & Co. x Outset Studiomaker's Prize winner, 2019
Irvin Borowsky International Prize in Glass nominee, 2019
Pilchuck Glass School x Corning Inc. scholarship, 2019
Bullseye Emerge Academic Gold Award, 2018