From MBE to MGK - we talk
to alum Stephen Webster
UCA alum Stephen Webster MBE hit the headlines at the start of 2022 when it was revealed he'd helped design the engagement ring given to actress Megan Fox by rapper and actor Machine Gun Kelly. But as one of the greatest jewellers of modern times, we wanted to find out more about his career, his passions and his views on the industry today.
02 Mar 2022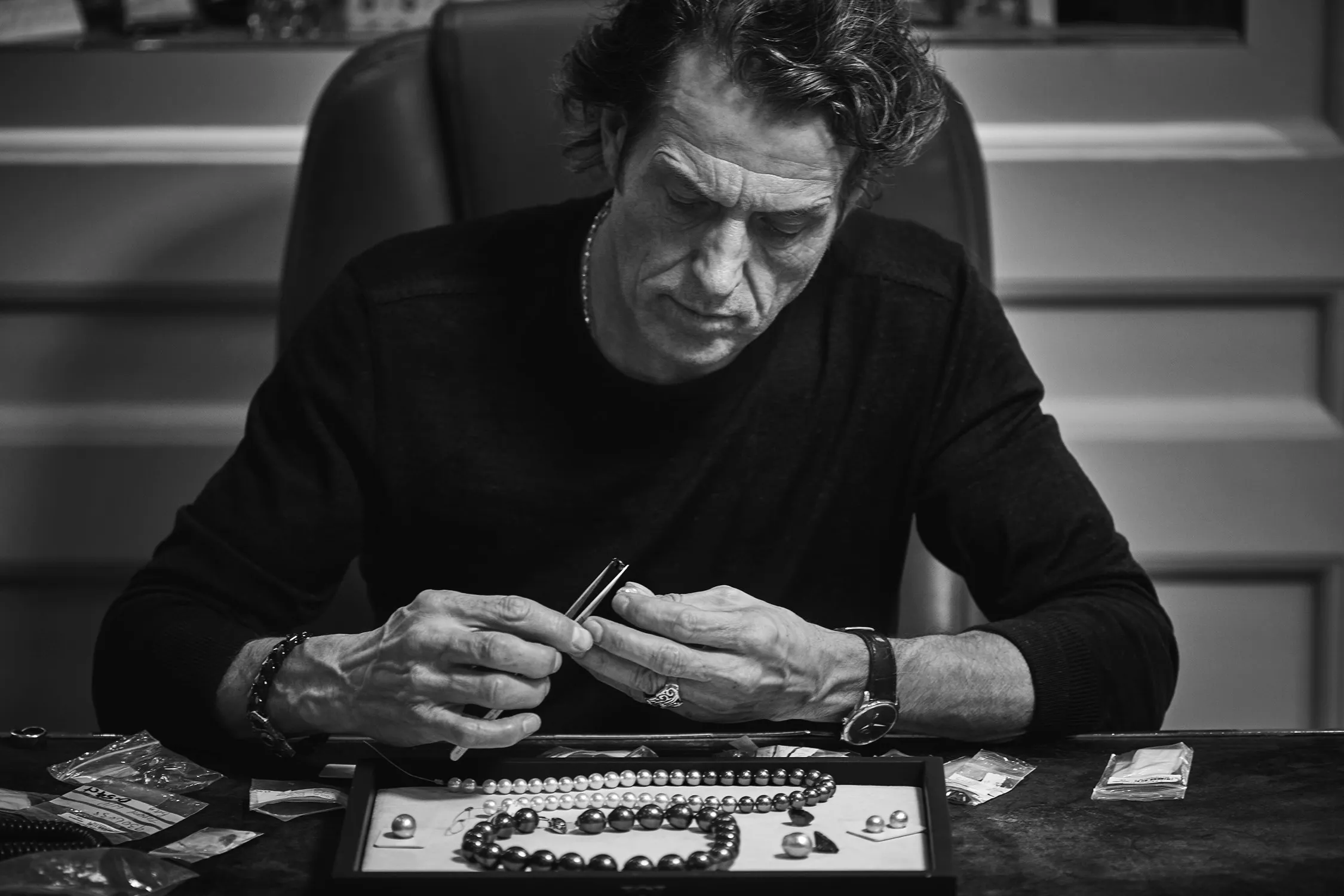 Above, Stephen Webster MBE.
Stephen, who graduated from the Medway College of Design, one of the foundations of UCA, is the head of the eponymous brand, which holds its headquarters in London's Mayfair district. His fine jewellery, as well as being worn by Megan Fox, has been seen adorning the likes of Cher, Olly Alexander, Emilia Clarke, Jennifer Lopez, Blackpink, Taylor Swift, Sandra Bullock, Lizzo, Danai Gurira and Robbie Williams. He was awarded an MBE for services to the British Jewellery industry in 2013.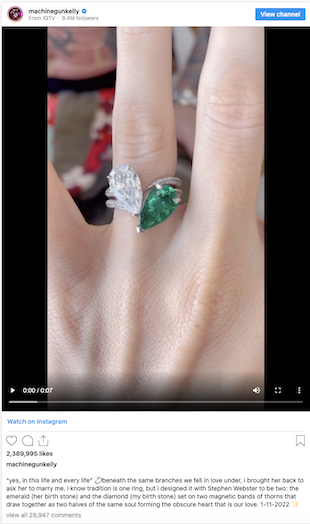 The ring co-designed by Stephen Webster and rapper Machine Gun Kelly.
Hi Stephen, thanks so much for chatting with us! What are your favourite memories of your time at the Medway College of Design, and what skills did you learn with us that you still use today?
"My fondest memories really are the excitement of being in a workshop, with the noises, the smells, the flames. Everything felt quite brutal and industrial. People were working on what looked like treasure, which to me, I realised this way of making a living could be phenomenal. That excitement stayed with me all through my studies and beyond into my career. When I walk into a workshop it still feels like that. Everything is a bit grubby and yet what comes out is so precise and beautiful and what people treasure forever.
"The skills I learned at Medway were just constant. I was there full time for a year, then I was part time between being an apprentice and going back to college on day release and I couldn't get enough of it. If I felt there was a skill that we weren't learning on my course, I would look to see if I could learn it outside by taking additional classes. I think they set me on a path of being very competent jeweller which then gave me confidence as I became a designer as I was never limited on what I was able to do with my abilities."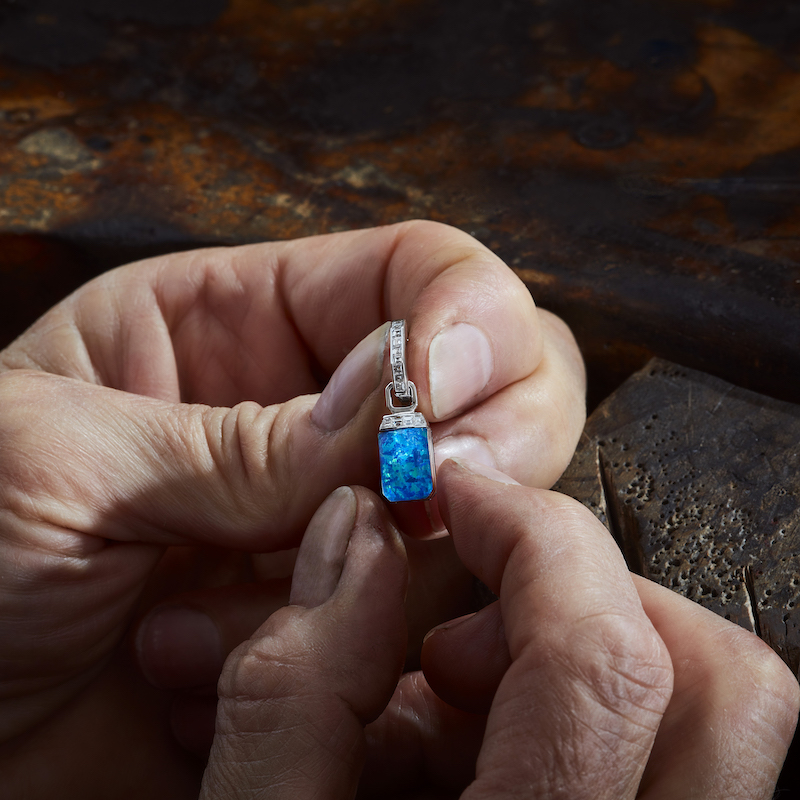 Your brand has been running for more than 30 years - what's the secret to having such a successful brand for so long?
"I think first of all, you have to have a passion – without passion no one would have anything, but I think in something like luxury, people look for longevity. They look for things that are established and it's not that there isn't room for newness, because 30 years ago we were new, but you've kind of got to earn your place by being excellent at what you do.
"Also believing in yourself and your team and their abilities, and not being put off by feeling intimidated by what else is out there. You must feel confident that what you're doing is your point of view - and then I think you find your place.
In your eyes, what's been the biggest change in the world of jewellery – for example the way it's consumed, or the designs itself, or materials used – in your career?
"I think some things are the same, the materials for example, there is very little that has come along that hasn't been used forever. Of course, there are things like titanium and ceramics, which are the newer materials and they have brought new possibilities. But generally, we are working with the same things that jewellers have been using for thousands of years, which is fabulous, and then it's about what you do with it.
"What we have seen in the industry in the last 10 years is a lot more enthusiasm for design driven jewellery. It's not that design driven jewellery wasn't there before, you could always look at any period and say this was design driven, this was traditional etc, but the fact is that the jewellery design is becoming more and more the core of what jewellery is.
"Then around the outside you've got the emotional jewellery, the bridal and commitment jewellery which is, in itself, influenced by design and creativity because there is an enthusiasm for it. The younger consumer now has got many options on what they might choose for their engagement or wedding ring, whereas I think not so long ago that was the holy grail of what you didn't touch. People could like designer jewellery but when it came to this special occasion, they would think well this is what an engagement ring 'should' look like.
"I think right up to the famous ring we have just made (for Megan Fox), you can make different statements. This has exciting potential for what's changing in jewellery, that more people want to be in an industry that feels progressive and creative than they would if it was the industry that I joined that felt very stuck. At that time, if you did want to be creative and design driven, you had to face the fact that it was a niche market.
"If we were to start Stephen Webster today, I think we would probably find a lot more places that our jewellery could go than I could 30 years ago."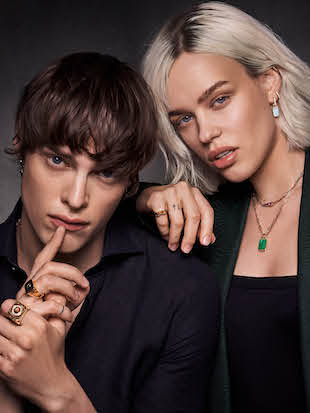 So where do you see the industry going in future?
"I think what's amazing is we have just seen two years of Covid, which is something that no one could anticipate, and what's surprised me and in the industry as a whole, is how well hard luxury survived.
"I think it's because no one looks at jewellery and thinks, 'well I can't wear this season therefore I don't want it' - it lasts a lot longer than that. What we have seen is that the uptake in wanting to show your feelings, affection, friendship, commitment to people has skyrocketed after this period. I don't think anyone even thought about this, because no one was ready for it, so I suppose it's a positive!
"The one thing I noticed in our business is how much younger the demographic is. When I joined 30 years ago, I was 30 and my clients were 40 to 50 years old and that's because that was the age group you had to aim for because they bought real jewellery, whereas the 25 to 30-year-olds weren't interested because it wasn't part of any look. Now, it is part of a look, and therefore the interest and enthusiasm starts a lot earlier. We now get people who love our jewellery, they may be teenagers, and whether they have access to it or not doesn't matter - they still love it. So, who knows where it can go but it's definitely not standing still."
Looking back on your career, what do you know now that you wish you had known when you were starting out?
"I know almost everything now, there is of course always room for more, but I don't really look back and think I wish I had known that because it's part of how you progress. We wouldn't be the Stephen Webster that we are today had I not made all the mistakes and had all the experiences we had. Some of it I am glad of - I had naivety and enthusiasm that was so unstoppable, always running up against something. What I now enjoy is that I can pass on what I know through either the mentoring I do, or the people who work in the company because we aren't starting from scratch."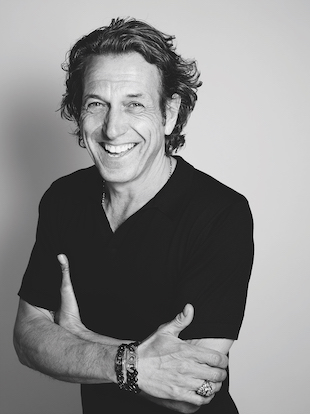 Stephen Webster MBE, photographed by Rankin.
What piece of jewellery that you've made is your favourite, and why?
"The Crystal Haze concept has never gone away. We have just marked the 26th anniversary of something that, when it was first introduced, wasn't readily accepted by the industry. People weren't interested because it didn't tick the boxes to be considered 'fine jewellery'.
"So even though the pieces were 18ct white gold with diamonds, the hero was this Crystal Haze which was something that was new. Because it was new, that then opened up an opportunity among a crowd of people who weren't traditional jewellery buyers. People looked at fine jewellery that worked with their wardrobe or personality, it was a different statement to where jewellery had been prior to that."
What advice would you pass on to our current jewellery and silversmithing students?
"I think you're lucky you have made this choice and your position in it is up to you!
"We are in an industry where craft and skills will give you all the authenticity and credibility you need. I can't overemphasise the importance of studying or practicing or making that part of what you are as a jeweller. It is so difficult nowadays to be recognised and acknowledged and find your place in the crowd if you're not fully conversive in what it takes to make a piece of jewellery."
To find out more about our jewellery and silversmithing degree, visit our course page, and to see more of Stephen Webster's amazing work, visit their instagram page, @stephenwebsterjewellery