Metalsmith wins polishing honour at
GC&DC Awards 2022
Metalsmith and recent graduate Emily Smith has won the Bronze Award for Polishing at this year's Goldsmith's Craft and Design Council (GC&DC) Awards.
29 Jul 2022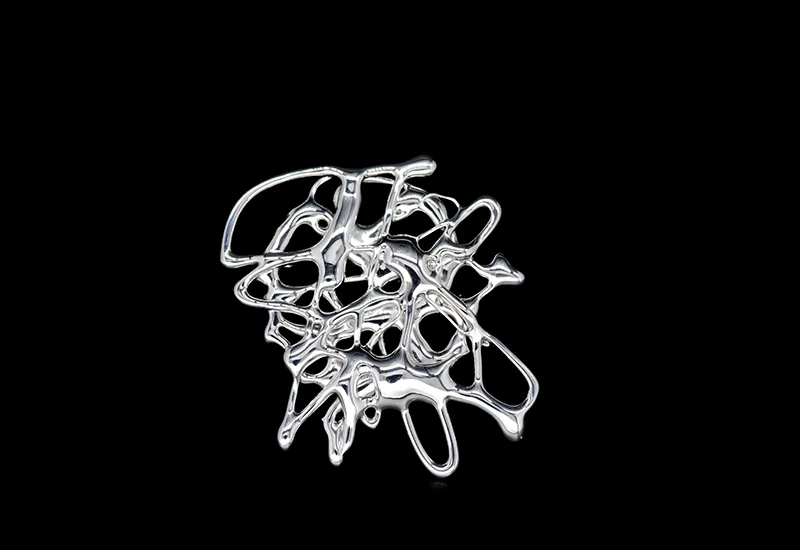 Chaos Brooch ©Emily Smith
Emily, who graduated in 2019 with a BA in Glass, Ceramics, Jewellery & Metalwork, won the award for her Chaos Brooch from her most recent jewellery collection, Chaos//Catharsis.
"Emily Smith's 'Chaos Brooch' is just the right kind of crazy for us; we love its sculptural shape," noted @gcdcawards on Instagram.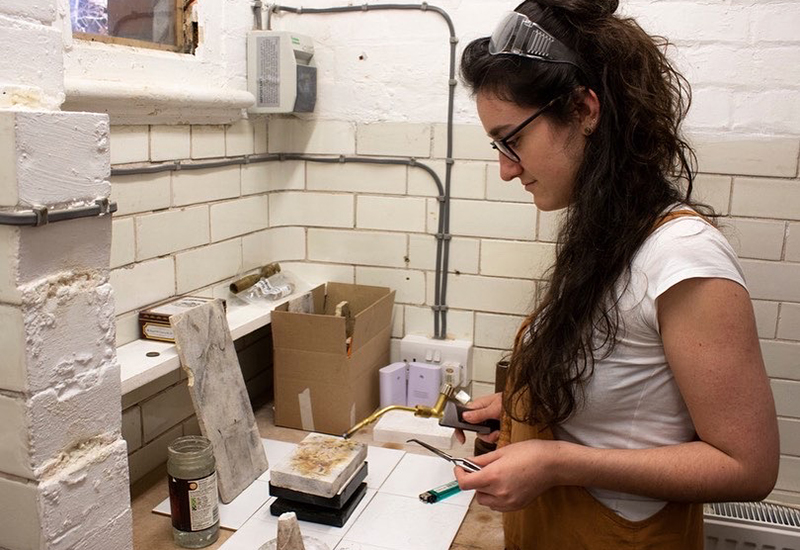 Polishing is just one of the specialisms of jewellery making, as well as stone-setting or smithing. It is the final stage of any jewellery process, and it takes intricate care to finish the piece to a high standard.
"There are many stages to go through to get to an effective finish", explained Emily. "It can make a big difference to how impactful the piece is and how well the craftsmanship quality is perceived. One of my favourite techniques is polishing; the satisfaction of achieving a good polish is incredible!"
Emily was inspired to come to UCA to study jewellery after looking around the crafts school's workshops, studios, and facilities and seeing the possibilities for working with different materials. Now working as a metalsmith, she has broadened her scope to encompass all things metalwork, including more ornamental, as opposed to wearable, pieces.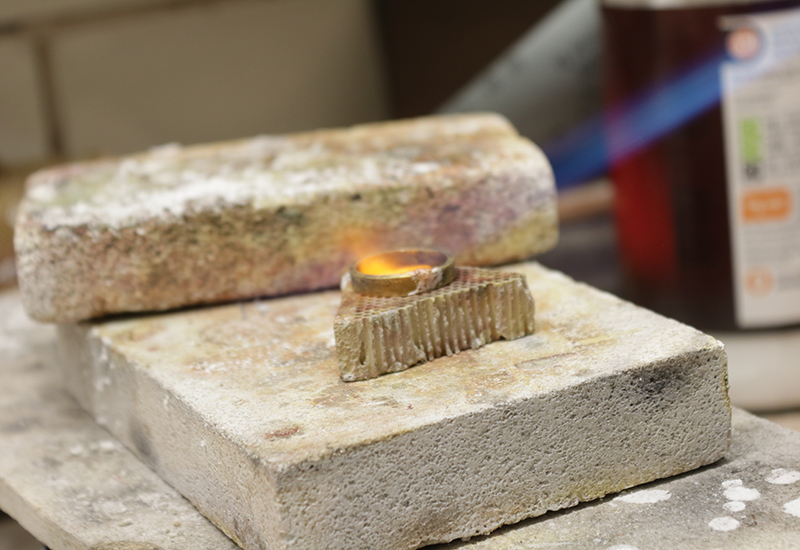 Emily's practice has always been about humanity – taking issues and finding a silver lining. She has this in common with GC&DC, which is keen to foster a greater awareness of environmental issues.
"I may not have the ability to be a doctor or politician, but I can use my platform to help inform folks and give them a handy talking point, to make them smile and to raise money for worthy causes along the way with the skills that I do have. With each collection I donate ten per cent of sales to a relevant charity," she said.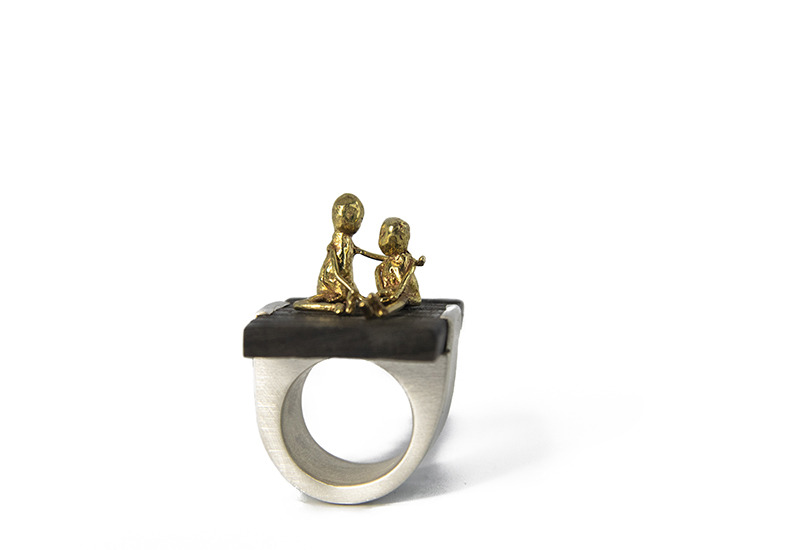 "Make Jewellery Not War" ©Emily Smith
Emily also supported the Hand Medal Project, where more than 3,000 jewellers around the world made medals to honour the hard work of health workers throughout the pandemic. The medals reached more than 300 hospitals worldwide.
Chaos//Catharsis channels feelings of chaos into feelings of catharsis by creating an object that is cathartic to hold, and cathartic to play with. The collection is made from sterling silver and influenced by abstract expressionism. Ten per cent from each sale will be donated to mental health charity Sane.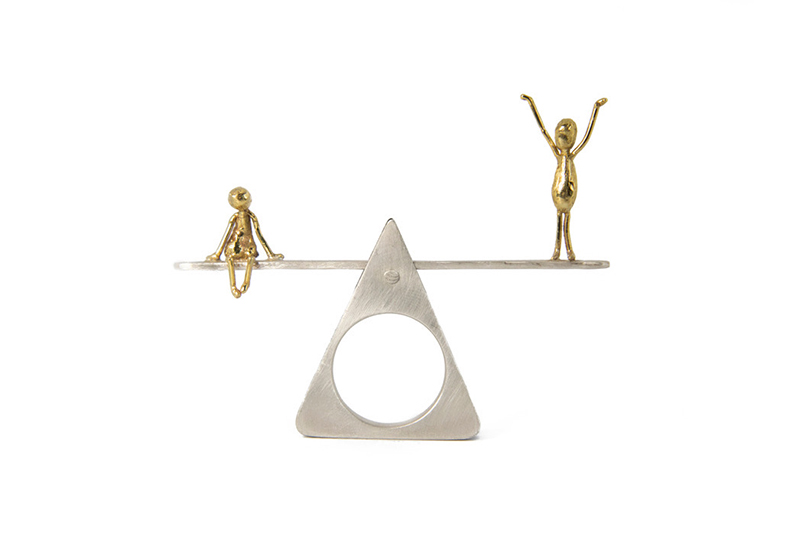 "Make Jewellery Not War" ©Emily Smith
Another recent collection of Emily's is called Make Jewellery Not War (MJNW), with a percentage of sales going to Médecins Sans Frontières. It features a series of little wearable sculptures made from silver and melted brass shell casings, "reminding people to; not only see the good in the world but to be it."
Not one to rest on her laurels, Emily is already planning exhibitions of her work later this year, including the Pyramid Gallery in York and the release of a limited-edition Christmas collection. You can follow her activities on her Instagram page, @the_metalsmith.
To learn more about studying Crafts at UCA, visit the course pages.