Course overview
Our MA Filmmaking degree course will give you the tools to enhance your creative and technical skills as an independent filmmaker - and the opportunity to specialise in an area of the industry you really wish to focus on.
While this degree fully prepares you to succeed in the film industry as a whole, you'll be able to choose one of five pathways – cinematography, directing, producing, editing and sound design – to focus on.
Taught within the supportive structure of our Film School at UCA Farnham, the course allows you to experience the rigours of filmmaking by reflecting the realities of current film practice and collaborate with your peers on a slate of short films.
At UCA, you'll also benefit from access to a fantastic selection of cutting-edge facilities, including digital and 16mm cameras, advanced sound recording equipment, a purpose-built film studio and high-quality post-production suites.

Our graduates have gone on to work on Oscar-winning movies and box office hits. They have also worked on major TV programmes and with leading media companies and started their own successful companies.
Accredited by: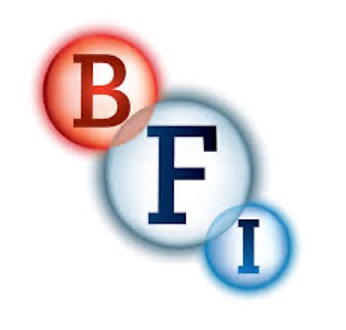 The BFI is a charity and the UK's leading organisation for film and moving image. It promotes and supports British film from newcomers to established makers, and cares for the BFI National Archive, the world's largest film and television archive.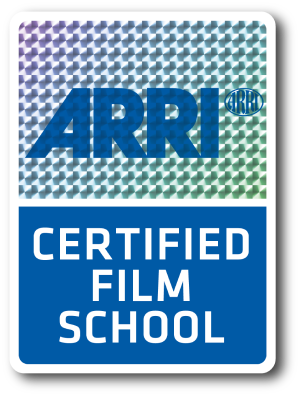 ARRI is a leading designer and manufacturer of camera and lighting systems for the film, broadcast, and media industries. The ARRI Certified Film School accreditation is awarded to institutions that meet rigorous standards of technical excellence, creative education, and professional development.
What you'll study
The content of the course may be subject to change. Curriculum content is provided as a guide.
For our students coming from a non-UK educational background, UCA has launched an Integrated International Pre-Masters year. On this course you'll prepare for postgraduate study with a mix of online and face-to-face learning that will give you the study skills required to complete a Master's, and you'll also improve your English for academic study.
You'll be introduced to the University and the technical workshops and facilities available to you. The first term includes a range of lectures and seminars and you'll start to explore your creative practice.
Research and Critical Approaches: Filmmaking
This unit explores the different modes of research related to the creative process. It is a critical and practical study in which students will produce a theoretical essay and develop their skills in translating imagined film concepts into treatments, project proposals, screenplays and other forms of communicating film ideas.
Skills and Development: Filmmaking Practice
This unit allows you to further your knowledge and technical ability within your own filmmaking practice. Through a series of practical workshops and assignments, including on documentary filmmaking, you will be given the opportunity to cover some of the following: directing, producing, camera operating, lighting, art direction, sound recording, editing, and sound design.
During term two you will begin developing your MA project, evaluating and testing out the aims of your proposal over a sustained period of self-directed study.
Production
This unit is built around the creative, organisational and technical processes of the preproduction and production of the slate of short films. The filmmaking undertaken in this unit will build from work produced during the Research and Critical Approaches unit. Training during the Skills and Development unit combined with your own independent study will provide the expertise in production tasks.
In the third term of the course, you'll apply the knowledge gained through your research to create a final body of work.
Project Delivery and Professional Context
This unit focuses on the practices of film post production, allowing you to advance your knowledge of editing and other techniques through your own creative process. You will be challenged to reflect on the work that you have produced so far and to resolve it into a form that allows for completion and delivery according to industry standards.
Tuition fees - 2023 entry
UK students:
Integrated Pre-Masters course - £10,500
MA course - £12,500
EU students:
Integrated International Pre-Masters course - £10,500 (see fee discount information)
MA course - £12,500 (see fee discount information)
International students:
Integrated International Pre-Masters course (30 weeks) - £17,500
Integrated International Pre-Masters course (15 weeks) - £8,750
MA course - £18,000
Additional course costs
In addition to the tuition fees there may be other costs for your course. The things that you are likely to need to budget for to get the most out of a creative arts education will include books, printing costs, occasional or optional study trips and/or project materials. These costs will vary according to the nature of your project work and the individual choices that you make. Please see the Additional Course Costs section of your Course Information for details of the costs you may incur.
Further information
For more detailed information about our course fees and any financial support you may be entitled to please see our fees and finance pages.
The fees listed here are correct for the stated academic year only. Costs may increase each year during a student's period of continued registration on course in line with inflation (subject to any maximum regulated tuition fee limit). Any adjustment for continuing students will be at or below the RPI-X forecast rate.
To support our students and alumni to progress to the next level of study, we have developed a new range of fee discounts across a range of courses.
Course specifications
Please note, syllabus content indicated is provided as a guide. The content of the course may be subject to change in line with our Student Terms and Conditions for example, as required by external professional bodies or to improve the quality of the course.
Filmmaking facilities include purpose-built film studios with dedicated technical support from industry specialists. Sound editing and mixing suites which include software such as Avid Media Composer, Symphony Nitris and Pro Tools. Digital media suites with Macs and PCs with latest programs for film editing, and an on-campus media store with good supply of digital HD cameras as well as 16mm and super 16mm cameras and high-end sound recording equipment to hire.
View 360 virtual tour
Film Studios, UCA Farnham
Film Studios, UCA Farnham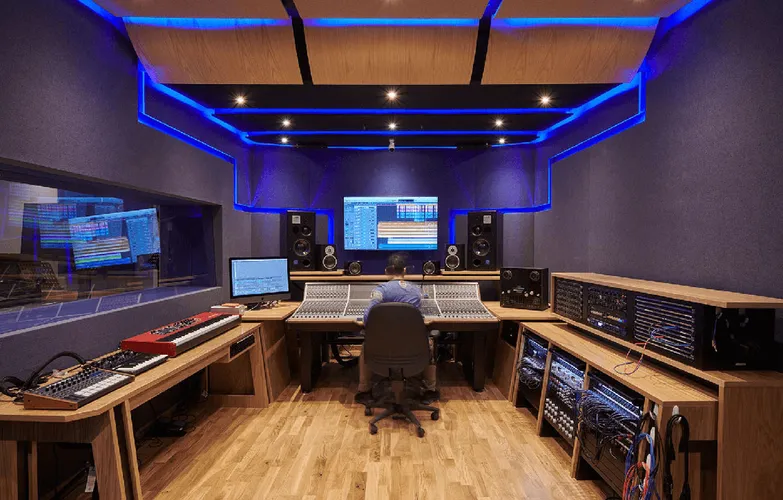 Film Editing suite, UCA Farnham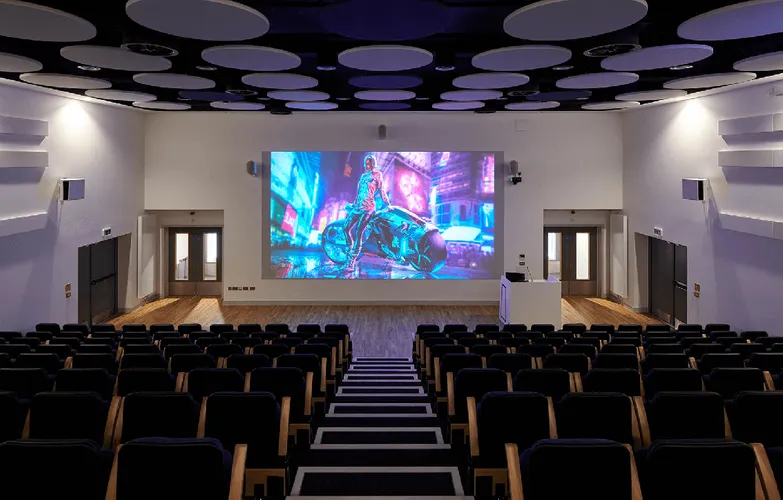 Lecture Theatre, UCA Farnham
Career opportunities
This course prepares you for a career within the field of fiction film production and also equips you with a range of versatile skills that open up a broad variety of career paths.
Our graduates have gone on to work as directors, producers, editors, cinematographers, sound designers, screenwriting, production design and on VFX. Additionally students undertaking this course might include work in archives, curating or distribution.
Among the productions our graduates have gone on to work on include:
Bohemian Rhapsody
The Dark Crystal (Netflix)
Gravity
Harry Potter
The Dark Knight
Mission Impossible
Skyfall
Guardians of the Galaxy
Rush
Total Recall
Fast & Furious 6
Ana Pico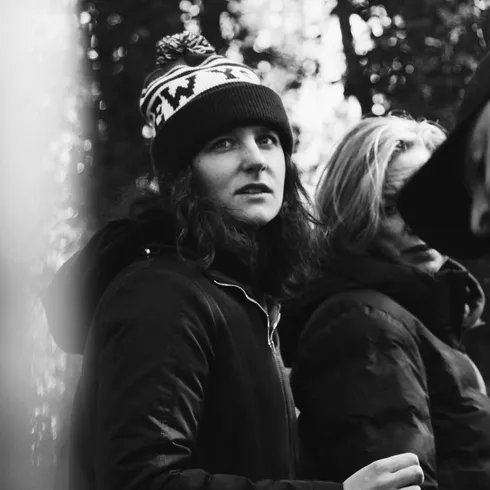 "This course has given me the resources and the knowledge to start my film career. From developing a script to shooting a professional short film, it's given me an extensive overview of all the elements of filmmaking and I've found inspiration everywhere, sharing the creative environment with people from different backgrounds and cultures. It's been fantastic and I couldn't be more proud to belong to the UCA family."
Entry requirements
MA course
An honours degree or equivalent qualification in the subject or a related discipline
and/or
Relevant work experience, demonstrating your ability to study at postgraduate level.
Consideration will also be given to applicants who can make a strong case for admission in relation to a particular project and can demonstrate their potential to satisfactorily complete the course.
Check the equivalent qualifications for your country and the English language requirements:
Any additional entry requirements listed in the UK requirements section, e.g., subject requirements, work experience or professional qualifications, also apply to international applicants applying with equivalent qualifications.
MA course with Integrated International Pre-Masters course
A recognised bachelor degree or 3 year diploma with a strong portfolio in a relevant subject.
Don't meet the international entry requirements or English language requirements?
You may be able to enter the course through the following entry pathways:
MA course
MA course with Integrated International Pre-Masters course
For these courses, we'll need to see your visual or written portfolio for review. We'll invite you to upload your portfolio online via your Applicant Portal – further information will be provided once you have applied. If you would prefer to meet the Academic Team in person for a review of your work on campus, this can also be arranged for you.
Please use the following fields to help select the right application link for you: