UCA alumni's script becomes
Tom Hanks blockbuster
The latest movie starring the great Tom Hanks has launched on streaming service Apple TV+. But did you know the story was born at UCA? Meet executive producer and writer of FINCH, Craig Luck.
11 Nov 2021
In FINCH, Oscar winner Tom Hanks plays the titular character who builds a robot to protect the life of his dog in a post-apocalyptic landscape. When Craig wrote the initial story while a UCA student, it was originally a short film, and the idea of Hanks playing the main character was never on the agenda.
"I wrote FINCH with no-one in mind, certainly not Tom Hanks - pie in the sky!" said Craig, who graduated from UCA in 2010 with a BA (Hons) in Film Production. "At one time, Ian McKellen was interested in playing the role in the short film. Working with Tom on FINCH was everything you could possibly want it to be. There's a good reason why everyone loves Tom Hanks, and it's because he's genuine and extremely talented at what he does. His decision to say 'Yes' to us changed my life more than he'll ever know."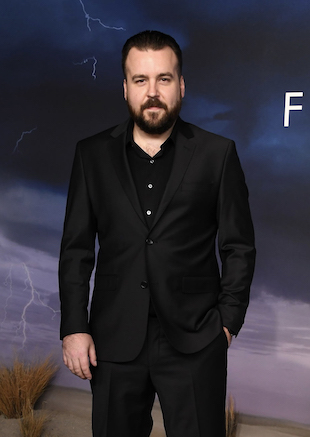 Craig Luck at the FINCH premiere
In a strange, full-circle moment, Craig worked in an Apple Store after graduating, while also trying to get the short film version of FINCH - then known as BIOS - made.
But he quickly found himself working on major movies, from Kenneth Branagh's reimagining of Cinderella, to cult series Sense8 and Marvel origin story Doctor Strange.
"I started working as a video assist technician on major feature film sets," he said. "It felt right to earn from the same industry I was trying to break into. I have many great on-set experiences from this time, but the most rewarding - and one of the most difficult - would probably be ANNIHILATION. It's such a wonderful and different film and even being a small part of that was very rewarding."
Those long hours working on sets for other people changed when the script for FINCH was sold, with Hanks already attached alongside director Miguel Sapochnik.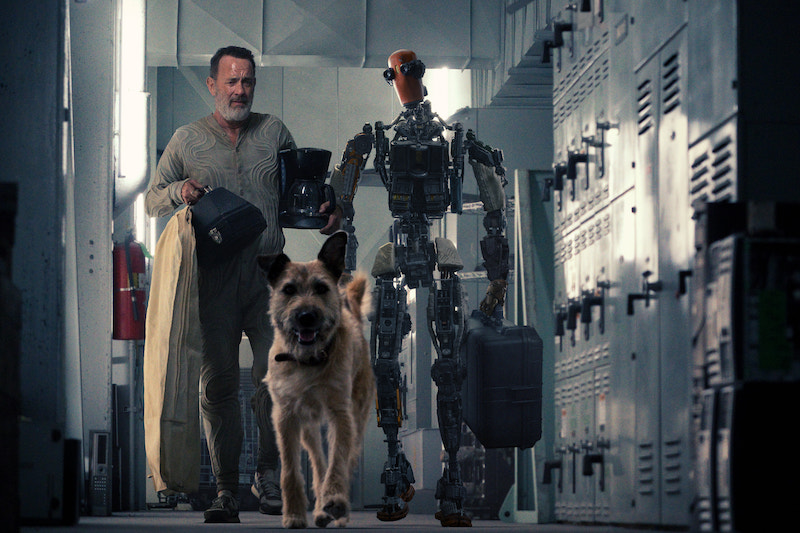 Tom Hanks as FINCH. Picture courtesy of Apple TV
"I came up with the concept through my frustration of depressing, dark and downbeat films I was watching at the time. I love the post-apocalyptic landscape as a backdrop and writing a story within that world that was sweet, charming, and upbeat felt like a challenge worthy of trying," he said. "At the same time, the family dog of 15 years had to be euthanized and so all those elements were put into a melting pot and out came this story almost fully baked.
"Seeing this small project grow into what it is today is surreal. I find it increasingly difficult to say 'a dream come true' because the reality is, it was beyond a dream at the time," he added.
With FINCH now streaming, Craig is working on new projects, including a film called Interloper, which is still in development.
"If FINCH was my answer to a post-apocalyptic story then Interloper is my answer to a time-travel film," he said.
Looking back at his time at UCA, which Craig called an emotional rollercoaster that granted him lifelong friendships, Craig said his main takeaway was the ability to listen, but also to stick to your own dreams. "If you don't build your own dreams someone else will hire you to help build theirs," he said.
"Don't ever give up. It's too easy to throw in the towel and call it a day. Failure is a part of success. For every 3,000 'no thanks' you get, there will be a single 'yes, please'. And sometimes that single 'yes' is all it'll take — even if it does take 12 years to get it."
You can stream FINCH on Apple TV+ now.