Design for Theatre & Screen
BA (Hons)
Course overview
Create dynamic environments, costumes and props for the stage and for film and television sets on our exciting BA (Hons) Design for Theatre and Screen course at UCA Rochester.
In an industry where designers and makers are expected to be all-rounders who can work with a wide range of professionals, you'll learn all the essential design, making and technical skills you'll need in your career, and put those skills into practice as you take part in work placements and collaborative projects, such as working with TV Production students at Maidstone Television Studios.

You'll also gain a deeper understanding of the discipline, learning about the history and theory of theatre and film arts, underpinned by art and design history.
Apply now through Clearing
| | |
| --- | --- |
| Length of study | 3 years full-time |
| Campus | Rochester |
| Entry requirements | 112 UCAS tariff points |
| Course entry options | Sept 2021 |
| UCAS institution code | C93 |
| UCAS code | W440 |
Please note
This course will be taught at UCA Rochester until Summer 2023, after which your final year of study will be taught at UCA Farnham.
Course details
Your first year offers tutor-led instruction to the role and responsibility of the designer. Projects include text analysis, introduction to designing a scale model for a theatre or screen-based performance, and establishing industry standard processes for designing. The emphasis is on establishing a secure foundation upon which future projects will rely, as well as an opportunity to develop a distinctive visual design language through costume and set design. Alongside this, students learn key skills in costume and prop making, including hand sewing and machine sewing, woodwork, metalwork, digital manipulation and technical drawing, amongst other skills.
Visual Narrative One
This unit challenges students to create individual responses to a given text through 'anticipating a performance', by way of set and costume design. You will be introduced to how knowledge and research supports creative thinking and design development, through a combination of text analysis, contextual research, discussion, observation, storyboard, 2D and 3D speculative enquiry.
Visual Narrative Two
Designing for theatre or screen is a collaborative professional discipline: designers work with directors and makers to deliver dramatic impact, whether for theatre or screen. This unit introduces team-working and a range of approaches, methods and techniques where creative manipulation promotes dramatic storytelling, and develops important skills involved in creating a visual language for screen or stage, including:
Developing atmospheric environments
Theatre and stage craft
Manipulating material and form to support a narrative
Dramatic impact through the five elements of design.
Toolbox
You'll be given a practical induction into the workshop environments for the course, providing you with the opportunity to develop a 'toolbox' of skills needed for the design and fabrication of set models, costume, application of craft skills. Using traditional and contemporary techniques in a workshop-based environment, the unit establishes students' skills and ability to identify appropriate methods for the creation of a range of bespoke scenic elements. You are provided with working knowledge of processes, materials and techniques which are regarded as industry standard. The unit engages students in understanding the position of the designer-maker as a practitioner in the performance industry. The unit also introduces you to digital skill applications.
Cultural Contexts 1
You'll be introduced to the histories, theories and practices that inform contemporary performance and production design. It explores the ways in which art history, contemporary art, cultural studies and the wider world influences designers. The unit provides you with the tools for research, analysis and interpretation to make informed readings of scenographic and filmic spaces. It examines the ways in which stories can be told through images, objects and spaces, and the ways in which audiences receive and interact with this information.
Second-year project work includes embracing current socio-political issues, and establishing in-depth processes for designing and making in response to a contemporary theatre or screen-based text. Projects are structured to replicate industry practice in working to a deadline, and you'll get your first taste of industry through work experience and professional collaborations. Year two also includes work experience and professional collaborations, supporting insight to industry working practices, networking and key skill development for your employability.
Visual Narrative Three
Through reference to a contemporary theatre or screen-based text, this unit deepens the process of analysis and research, in support of a design for a theatre or film piece which speaks of contemporary socio-political contexts. Through a pre-production design process, and its likely consequence from page to stage, the unit gives the opportunity to develop dynamic designs relating to the visual languages in current design practices for theatre and screen.
Cultural Contexts 2
You'll develop your understanding of the critical and theoretical ideas that emerged in the 20th century within the context of modernity. We'll seek to engage you in criticism and theory via research, seminars, lectures, tutorials and self-determined analytical studies. Through the examination of current critical perspectives on contemporary art, design, film and performance, the unit will prepare you to contextualise your own design practice.
Visual Narrative Four
Through in-depth approaches to working with specialist making practice, this unit enables you as designer-maker to develop a specific yet wide-ranging skill-set, with the aim to deliver a design within a functional and practical format.
Professional and Collaborative Practice
Working with practitioners in the performance design profession can give exciting and valuable experience in areas of industry practice that help prepare students for life after graduation. This unit promotes the opportunity to engage with a range of work experiences and collaborations within the creative industries of theatre making, television production, filmmaking, workshop production and alternate forms of performance. The unit offers opportunities to experience industry working practices, networking and key skill development to enhance your employability.
Study Abroad (optional)
This optional unit will allow you to spend a period of time in an overseas educational institution.
The final year of the course consolidates the various elements of study across two years. It is characterised by independent learning and the ability to fully bring together project experiences, knowledge and skill, with the aim to realise a body of work identifying personal interests. You'll undertake self-directed design, make proposals, prototypes and practical outputs. This will form the basis of your exhibition at the Graduation Show at the end of the year.
Visual Narrative Five
You'll undertake a design project within the context of a given text/narrative, with the objective of synthesising knowledge, understanding and practice acquired throughout the first two years of the course.
Visual Narrative Six
As a development from the previous module, you'll create a substantial body of work, which may take a variety of forms; yet with the basis of it is to promote design cohesion and practical making strengths as found within industry practice.
Practice in Context
The purpose of this unit is for you to identify and develop research that is contextually meaningful to your studio practice, and articulate arguments around areas of practice which inform their development as designers. This will include a presentation and a written critical reflection.
This course offers the opportunity to study abroad for part of your second year. To find out more about studying abroad as part of your course please see the Study Abroad section:
Tuition fees
The course fees per year for 2021 entry are:
UK students - £9,250

EU students - £9,250 (see fee discount information)

International students - £16,950 (standard fee)

International students - £16,270 (full early payment fee)
Additional course costs
In addition to the tuition fees please see the additional course costs for 2021 entry.

Further information
Find out more about our course fees and any financial support you may be entitled to:
These fees are correct for the stated academic year only. Costs may increase each year during a student's period of continued registration on course in line with inflation (subject to any maximum regulated tuition fee limit). Any adjustment for continuing students will be at or below the RPI-X forecast rate.
Course specifications
Please note, syllabus content indicated is provided as a guide. The content of the course may be subject to change in line with our Student Terms and Conditions for example, as required by external professional bodies or to improve the quality of the course.
This course has large studio spaces for set building, costume and propmaking; extensive studios for large-scale prop making and set building. The campus has well-equipped 3D workshops, providing both hand and mechanical processes and high technology, from ceramic, wood and metal workshops to laser cutting and rapid prototyping.
Course studios, UCA Rochester
3D workshop, UCA Rochester
Course studios, UCA Rochester
Metals workshop, UCA Rochester
Course connections
We're committed to fully preparing you for a successful career in addition to supporting you with the preparation of your portfolio, CV and professional profile, we encourage you to undertake work placements. Our well-established industry connections include:
BBC
ITV
Propshop
Hothouse
Pinewood Studios
Evolution
The Royal Opera House
The National Theatre.
Graduate career destinations for this course include:
Manufacturing
Self-employment
Buying
Gallery work
Designing
Marketing
Retailing
Production
Teaching.
Visit our 2021 grad show site to see the incredible work created by our graduating students
Visit the 2021 Gradshow
Miriam Abou-Shehada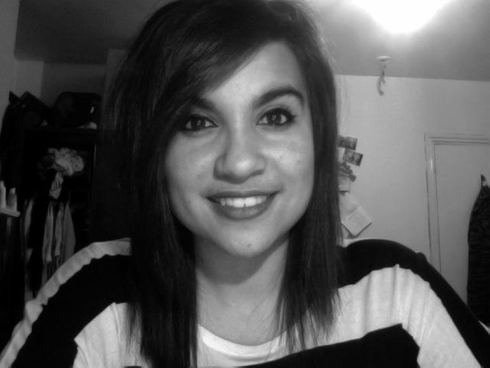 "The course taught me not only how to make props, sets and costumes, but how to give life to each of them. The wide variety of skills that are taught at UCA meant that I could be useful in many departments of theatres and film productions"
Entry requirements
The standard entry requirements* for this course are:
One of the following:
112 new UCAS tariff points, see accepted qualifications
Pass at Foundation Diploma in Art & Design (Level 3 or 4)
Distinction, Merit, Merit at BTEC Extended Diploma / BTEC National Extended Diploma
Merit at UAL Extended Diploma
112 new UCAS tariff points from an accredited Access to Higher Education Diploma in appropriate subject
27-30 total points in the International Baccalaureate Diploma with at least 15 IB points at Higher level, see more information about IB entry requirements.
And four GCSE passes at grade A*-C and/or grade 4-9 including English (or Functional Skills English/Key Skills Communication Level 2).
Other relevant and equivalent Level 3 UK and international qualifications are considered on an individual basis, and we encourage students from diverse educational backgrounds to apply.
*We occasionally make offers which are lower than the standard entry criteria, to students who have faced difficulties that have affected their performance and who were expected to achieve higher results. We consider the strength of our applicants' portfolios, as well as their grades - in these cases, a strong portfolio is especially important.
To view the equivalent entry requirements for your country please select it in the list below.
For this course, you'll be required to submit an online portfolio via your UCA Applicant Portal. Your portfolio should show strong visual evidence of a range of relevant skills, is logically and showcase your ability to develop a project or idea. Your portfolio should also ideally include creative project work from your school or college courses, and/or projects you've initiated yourself or in the workplace. In both cases, please enclose evidence of your creative processes, as well as materials that demonstrate your 3D creativity, if possible. Evidence of your broader academic skills, including essay writing, should also be included. Further information on how to compile and upload your portfolio will be provided once you have applied. If you receive an offer, you'll be invited to attend an Offer Holder Webinar where you can meet the course team and learn more about the course.
UK applications
Apply for full-time study - starting September 2021:
International & EU applications
Apply for full-time study - Year 1 - starting September 2021:

Apply for full-time study - Year 2 - starting September 2021:
If you're interested in joining Year 3 of this course, please contact our International Admissions Team on +44 (0) 1252 892838 or internationaladmissions@uca.ac.uk
When to apply:
We are still accepting applications for 2021 entry - get your application in now.
If applying directly to us, you can apply throughout the year but we recommend you apply as early as possible so you have time to arrange accommodation and visas.
For more information visit our how to apply pages