We are ranked 15th in the UK for Fashion & Textiles in the UK by The Guardian for 2024.
Whether you want to create the next sustainable fashion brand, produce editorial photography for top magazines or build your own retail empire, our undergraduate and Master's degrees in fashion will set you on course for a successful and exciting career.
At UCA, we're proud to offer you exceptional facilities and unique courses that combine the chance to learn from academic and industry experts with opportunities to take part in competitions and live briefs that will help you build valuable professional links.
Our fashion courses run from our School of Fashion and Textiles at UCA Epsom. We are taking big steps towards upgrading our professional fashion and textiles facilities - with an investment of £15m envisaged between now and 2023. Our plans see new purpose built spaces being constructed alongside remodelled spaces. We anticipate this will all be ready for the start of the 2023-2024 academic year.
Undergraduate Degrees
in Fashion
Postgraduate Degrees
in Fashion
Each year, we're privileged to be able to share our graduates' incredible work with the world. And now's your chance to take a look.
View our online showcase
What's it like being a fashion student at UCA?
That's a big question. Get some answers from people who are studying right here, right now.
Clearing is open
Clearing at UCA
Join us in 2023
There's still time to apply for this September! We have places available through Clearing right now – get in touch and we can help you to find a course you'll love.
Apply now
Call: 012 5291 8240
Careers in
Fashion
After graduating from one of our Fashion degrees, you'll have the skills and contacts to launch your career in a range of areas in the industry, including:
Retail management
Fashion buying and merchandising
Fashion design
Textile design
Trend forecasting
Editorial copywriting or photography
Event management
Commercial or editorial make-up artistry
Costuming
Art direction
PR & Marketing
Our Fashion courses offer the professional facilities and experience you need to enter the fast-moving fashion industry, where a wealth of new opportunities awaits.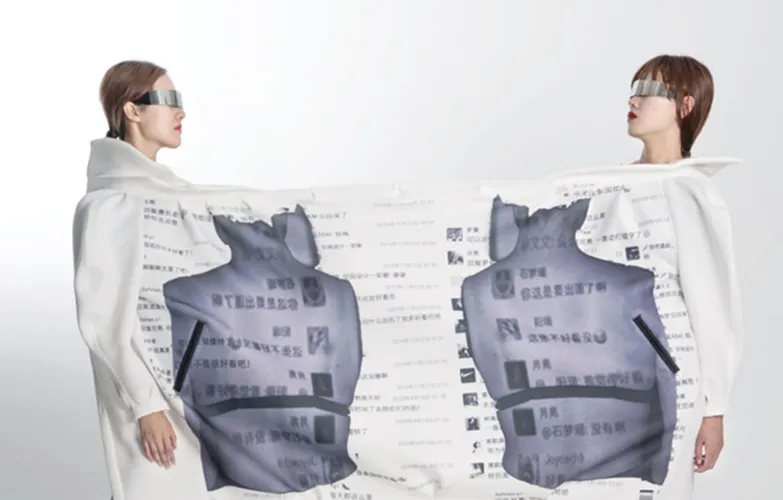 Our new MA Digital Fashion offers students the chance to design entirely virtual garments, and is the first of its kind in the world.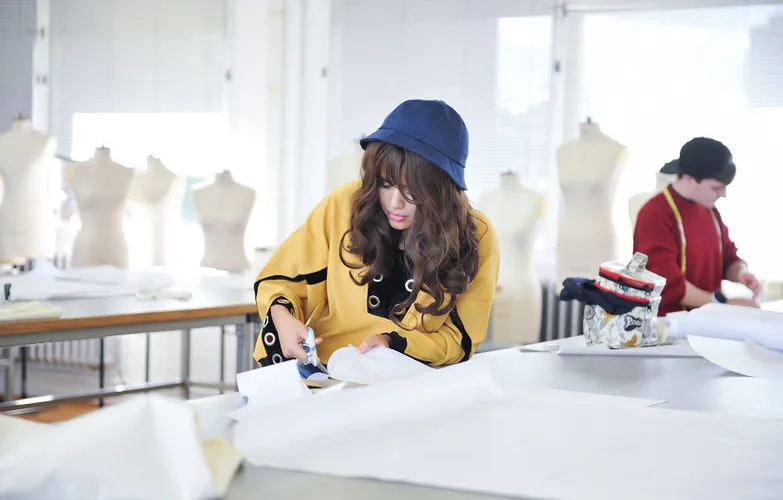 Students on our UCA Rochester-based fashion courses have access to the latest technology, including our Gerber Suite.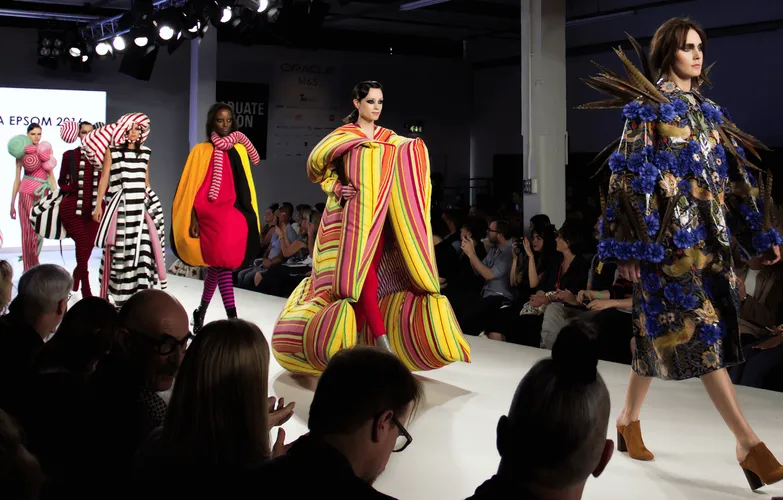 Every year our students enjoy success at the Graduate Fashion Foundation Awards and take part in London Fashion Week.
Hefina Williams
"The course, the workshops, the supervisors — they all encouraged me to think outside the box and push design boundaries. My time at UCA was busy and intense, but beyond exciting! I learned so much and it was great being somewhere that encouraged me to be my creative best." Hefina Williams, BA (Hons) Fashion