Course overview
Our new BA (Hons) Studio Practice top-up degree in Make-Up & Hair Design at UCA Epsom is an opportunity to bolster your existing skills and/or prepare for postgraduate study in this niche field of the fashion industry.
In taking this course – which covers the third year of our regular BA (Hons) Make-up & Hair Design degree, you'll be required to develop and expand your skills, responding to developments of technology and engaging in relevant cultural conversations. Your understanding of make-up and hair for fashion will expand to encompass issues of diversity, sustainability and competing models of modernity and their application to different industries including, but not limited to, fashion. It will both synthesise your learning and focus on your area of specialisation.
During your studies you'll have the chance to collaborate with students across our fashion and textiles courses, working on photoshoots and projects. You'll be taught by our experienced team of academic and technical experts and have access to a range of facilities to help you achieve your creative vision.
What you'll study
The content of the course may be subject to change. Curriculum content is provided as a guide.
Project Pitch
Your year begins with a project pitch week. This is your opportunity to share ideas that you will have developed over the summer about your degree project, receive feedback and fine tune it before you start actively working on it as part of your last year at university.
Creative Partners
In a saturated market, how we communicate and present our concepts for innovation through fashion imagery is crucial to successful visual communication and creative collaborations. In this unit, we will introduce you to a client who will set a research question that is relevant to current industry practice. Using the research question as a starting point, you will take a broader view in response to the client brief and to your own developing portfolio, specialist skills and practice. The outcome will develop through an in-depth knowledge and understanding of all areas in which fashion, makeup and hair operates.
Critical Thinking Through Fashion
You'll define an angle or argument and communicate this through creative content for a specified platform or publication. The creative outcome will be supported by a research document in which you reflect on your learning journey. You will evidence the growth of the argument and contextualise the topic within the global fashion industry.
Graduate Career Fair
The Graduate Career Fair takes place during the first week of your second term to help your job search as you prepare for life after graduation. Companies that are actively hiring in your sector will be present to give you information about them, the kind of candidates they are looking for and their hiring process.
Your Artistic Practice
For your final project on the course, you are expected to create a substantial project that focuses on your area of professional interest and showcases your specialist skills. This work may take a variety of forms (such as: a body of editorial work within a publication; a series of films; an exploration of digital media platforms; photography, product development, design, collage and illustration, ethical or culturally specific narratives, virtual reality, retail or an installation concept; or a combination of some, none, or all of these). You'll also complete a research document, as well as your final Personal Development Planning Career Document to support you in your professional practice after graduation.
Course specifications
Please note, syllabus content indicated is provided as a guide. The content of the course may be subject to change in line with our Student Terms and Conditions for example, as required by external professional bodies or to improve the quality of the course.
Each year, we're privileged to be able to share our graduates' incredible work with the world. And now's your chance to take a look.
Visit the online showcase
Fees & funding
Tuition fees - 2024/25 entry
UK students:
BA (top-up) course - £9,250
EU students:
International students:
BA (top-up) course - £17,500
The fees listed here are correct for the stated academic year only, for details of previous years please see the full fee schedules.
Financial support
There are lots of ways you can access additional financial support to help you fund your studies - both from UCA and from external sources.
Discover what support you might qualify for please see our financial support information
UCA scholarships and fee discounts
At UCA we have a number of scholarships and fee discounts available to assist you with the cost of your studies.
You'll find everything you need to know for your level of study on our scholarships page.
Additional course costs
In addition to the tuition fees there may be other costs for your course. The things that you are likely to need to budget for to get the most out of a creative arts education will include books, printing costs, occasional or optional study trips and/or project materials.
These costs will vary according to the nature of your project work and the individual choices that you make.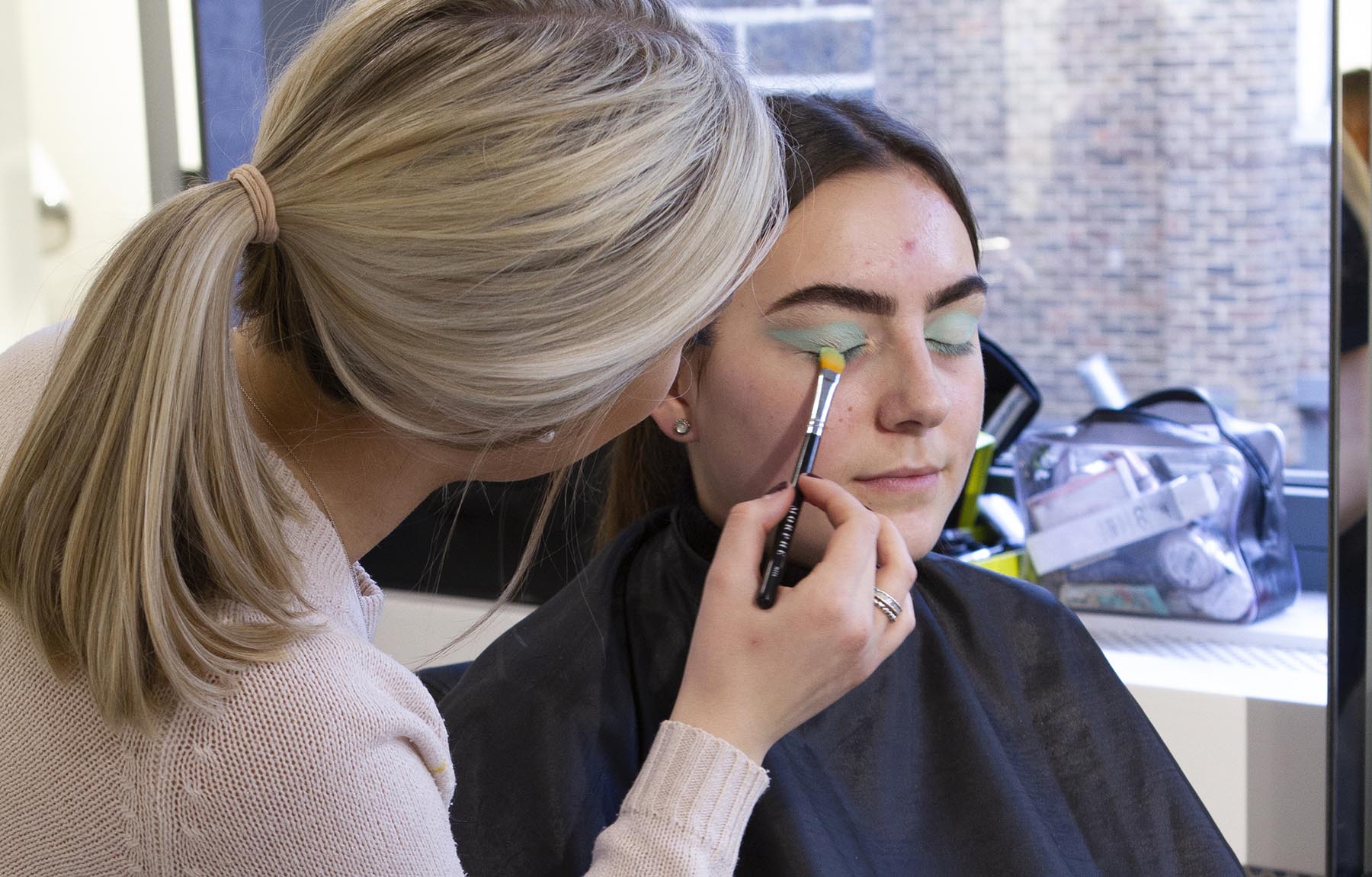 What's it like being a student at UCA?
That's a big question. Get some answers from people who are studying right here, right now.
Entry & portfolio requirements
Entry & portfolio
requirements
BA (Hons) course (top-up)
The standard entry requirements* for this course are:
240 credits from a relevant degree (120 credits at level 4 and 120 credits at level 5), with a minimum of 55% overall
Foundation Degree in a relevant subject
Higher National Diploma in a relevant subject
And/or Accreditation of Prior Experiential Learning (APEL)
In recognition that you may already have a relevant professional qualification, or appropriate working experience in the relevant industries, APEL may be accepted for entry on to the course. This will be based on the partnership articulations and will be assessed on a case by case basis.
Other relevant and equivalent Level 3 UK and international qualifications are considered on an individual basis, and we encourage students from diverse educational backgrounds to apply.
Portfolio requirements
For this courses, we'll need to see your portfolio for review. We'll invite you to attend an Applicant Day so you can have your portfolio review in person, meet the course team and learn more about your course. Further information will be provided once you have applied.
---
*We occasionally make offers which are lower than the standard entry criteria, to students who have faced difficulties that have affected their performance and who were expected to achieve higher results. We consider the strength of our applicants' portfolios, as well as their grades - in these cases, a strong portfolio is especially important.
BA (Hons) course (top-up)
The entry requirements for these courses will depend on the country your qualifications are from, please check the equivalent qualifications for your country:
Any additional entry requirements listed in the UK requirements section, e.g., subject requirements, work experience or professional qualifications, also apply to international applicants applying with equivalent qualifications.
Portfolio requirements
For this course, we'll need to see your portfolio for review. We'll invite you to attend an Applicant Day so you can have your portfolio review in person, meet the course team and learn more about your course. If you would prefer to upload a portfolio digitally, there is also the option to submit it online via your UCA Applicant Portal. Further information will be provided once you have applied.
---
English language requirements
To study at UCA, you'll need to have a certain level of English language skill. And so, to make sure you meet the requirements of your course, we ask for evidence of your English language ability, please chcek the level of English language required:
Don't meet the international entry requirements or English language requirements?
You may be able to enter the course through the following entry pathways:
Please use the following fields to help select the right application link for you: