UCA partners with
African International Film Festival
The University for the Creative Arts (UCA) and the African International Film Festival (AFRIFF) are thrilled to announce a dynamic partnership committed to nurturing talent and providing opportunities for aspiring filmmakers to thrive.
01 Nov 2023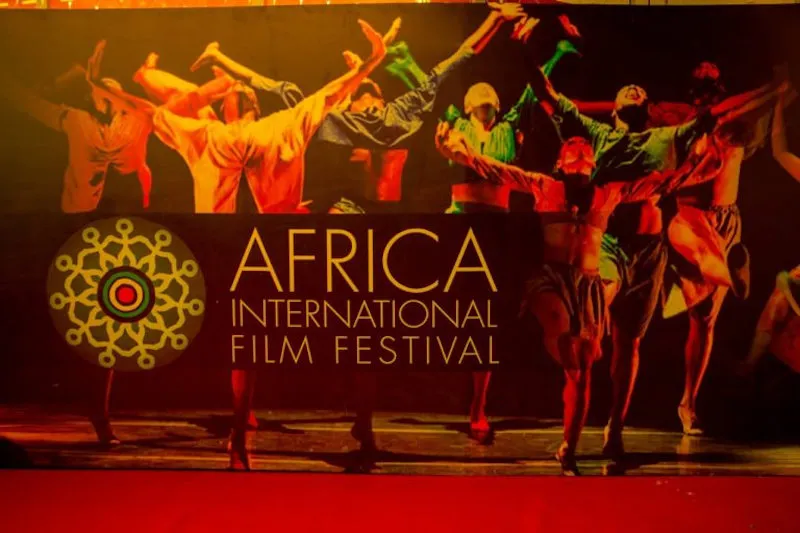 This collaboration will include short courses, masterclasses, exchanges of academic and technical staff, exchanges of students and study abroad programmes, collaborative research, and developmental projects and much more.
AFRIFF is a vital platform for both seasoned and emerging filmmakers on the African continent. The annual festival showcases the very best in African cinema, providing a space for filmmakers to connect, learn, and exhibit their work. AFRIFF aims to further empower African filmmakers by offering them access to world-class training and expertise via partner organisations such as UCA.
For over a century UCA has been committed to nurturing creative talent and being at the forefront higher education's arts provision. Across its UK campuses UCA offers exceptional courses in film and television production, animation, visual effects, and more. Their focus on fostering innovation and creativity aligns with AFRIFF's mission to promote and celebrate African cinema.
As part of this exciting partnership, UCA will be attending the 12th edition of AFRIFF festival in Lagos from the 5 to 11 November 2023. UCA would be offering Masterclasses in New technologies in the Film industry and Comparing the Pan African, please register by visiting www.afriff.com. These courses will cover topics such as screenwriting, directing, cinematography, editing, and sound design. Participants will have the unique opportunity to learn from our Programme Director in the School of Film and gain valuable insight into the technical and creative processes involved in filmmaking.
On top of this, the recently concluded script-to-screen classes have allowed 30 select participants to bring their creative visions to life, receiving guidance from experienced mentors throughout the entire filmmaking process. This hands-on experience has equipped participants with the necessary skills to navigate the complexities of the industry and realize their artistic ambitions.
Through this partnership, UCA hopes to contribute to the growth and development of African cinema and inspire a new generation of storytellers in the process.
To learn more about studying film at UCA, please visit the course pages.
To learn more about the African international Film Festival and their work supporting African filmmakers, visit the AFRIFF website.