If you dream of building a career in film making, production, acting, screenwriting or set and costume design, our film degrees will give you the knowledge and skills to succeed.
Here, you'll hone your skills and build your contacts from campuses that are perfectly located to provide you with valuable work experience and networking opportunities.
Meanwhile, you'll have all the industry-grade facilities you need to create amazing work on-site – including our dedicated Film and Media centre, where you'll find specialist facilities for audio and video capture, control rooms, a dubbing theatre, rehearsal and performance spaces.
When you enter the industry, you'll frequently come across fellow UCA alumni on set. Our film and television courses have produced Oscar and BAFTA-winners, and we're proud that our students regularly win awards for their work.
Plus, by partnering with BAFTA and Albert on the design of our Film Production degrees, we've ensured they contain all the essential training you need to launch your career with confidence.
We'd love to send you more information about our courses. Fill in the form below:
Undergraduate Degrees in
Film
Postgraduate Degrees in
Film
Each year, we're privileged to be able to share our graduates' incredible work with the world. And now's your chance to take a look.
View our online showcase
What's it like being a film student at UCA?
That's a big question. Get some answers from people who are studying right here, right now.
Clearing is open
Clearing at UCA
Join us in 2023
There's still time to apply for this September! We have places available through Clearing right now – get in touch and we can help you to find a course you'll love.
Apply now
Call: 012 5291 8240
Careers in
Film
What can you do with a degree in film? A lot of different things! Our graduates have gone on to work for organisations including the BBC, ITV, Channel 4, RSA Films, Jim Henson's Creature Shop and Cartoon Network, and our courses will prepare you to work in a range of fields including:
Acting
Screenwriting
Script supervision
Directing
Editing
Producing
Production design
Camera operation
Sound design
Location management
Location sound recordist
Independent film making
Distribution
Exhibiting
DIT operation
Lighting and camera operation
Sound operation
Production management
Digital film editing
Digital visual effects
CGI animation
Sound design
Games design
Phone app creation
Flash animation
Experimental film and video creation
Installation artistry
digital photography
Prop, set or costume design
Product, prop and costume buying
We're proud to say that many of our alumni have gone on to make high-profile careers in the film industry. Meet just a few of them here.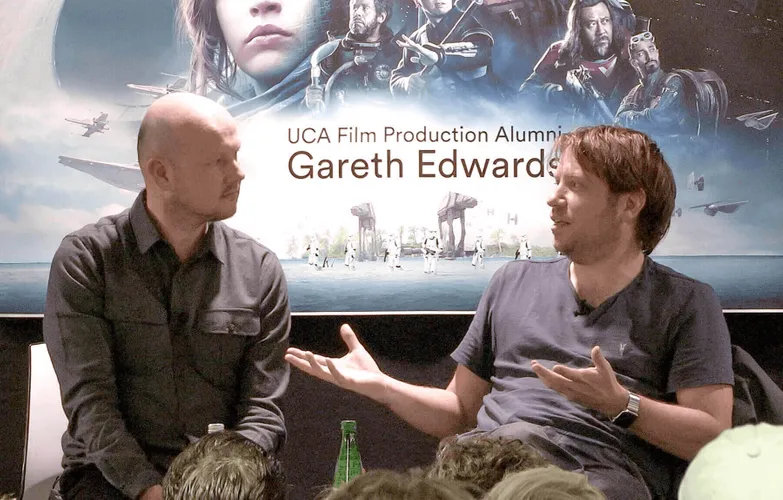 Gareth Edwards took the box office by storm in 2014 as the director of the Godzilla reboot and went on to direct Rogue One: A Star Wars Story. His accolades include BAFTAs, British Independent Film Awards and Emmy nominations.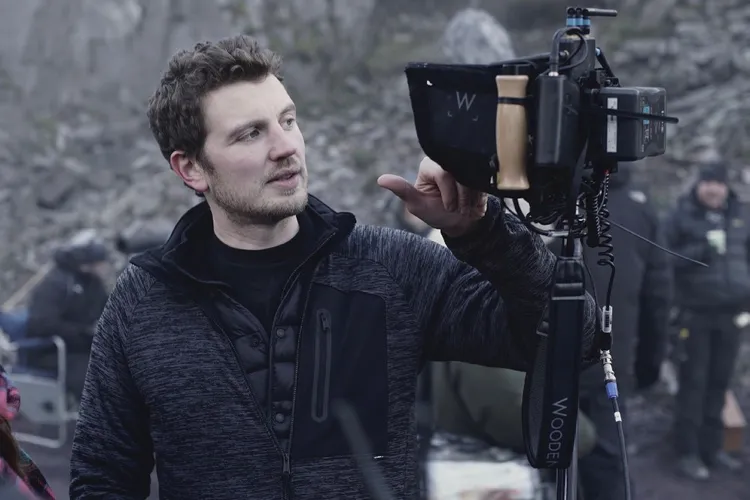 William McGregor graduated in 2010 and has gone on to work as a director on Poldark, His Dark Materials, Misfits, One of Us and The Missing, winning Emmy, BAFTA and Cannes Lions awards.
Jose Viqueira
"The course at UCA has taught me valuable knowledge and skills for my future career as a film director. With the combination of practical filming - getting to shoot in Super 16mm, for example – and film history and theory, you get a well-rounded grounding in filmmaking." Jose Viqueira, BA (Hons) Film Production