Course overview
UCA's new Studio Practice top-up course in Filmmaking at UCA Farnham aims to provide a challenging educational experience and prepare you for postgraduate study in the field.
Working in moving image is a social practice, and you'll be encouraged to consider your work in terms of contemporary meaning and relevance. You will be able to explore both documentary and fiction-based storytelling.
Alongside group activities, you will undertake independent study and research which, together with broader transferable skills, will set you up for your chosen career path, and for further study.
We expect you to come to the course with existing skills that you want to develop. Your practical work will be complemented by the theoretical knowledge you'll develop, and you'll have the opportunity to work on significant practical and writing projects. You will also be encouraged to set out your career pathway and identify the resources you'll need to achieve your goals.
Accredited by: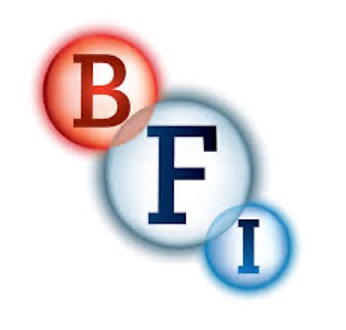 The BFI is a charity and the UK's leading organisation for film and moving image. It promotes and supports British film from newcomers to established makers, and cares for the BFI National Archive, the world's largest film and television archive.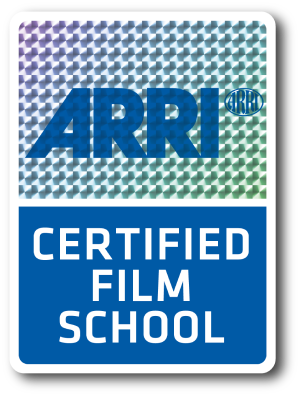 ARRI is a leading designer and manufacturer of camera and lighting systems for the film, broadcast, and media industries. The ARRI Certified Film School accreditation is awarded to institutions that meet rigorous standards of technical excellence, creative education, and professional development.
The content of the course may be subject to change. Curriculum content is provided as a guide.
You will study alongside final year students on the BA (Hons) Film Production degree, enabling you to work collaboratively and in a vibrant setting.
Filmmaking Portfolio
This unit is all about defining your intended area, or areas, of film practice and to find crew roles in short film productions which will support these. You'll work on more than one project with the opportunity to work with industry on a live competition brief, or music video to commission. You'll be expected to show a high degree of professionalism in one or more areas. You'll work on a slate of films alongside fellow students, and everyone involved will be expected to take full interest in all elements of production and engage in thorough research.
Extended Research
This is a supportive opportunity for the research and completion of an independently generated and illustrated Extended Research Project. You'll outline your detailed knowledge and understanding of an individually negotiated research topic. You'll use appropriate research methods to showcase your written, oral and visual communication skills.
Project Projections
The final unit is designed to encourage you to reflect on your learning throughout the course. In preparing for the world beyond University you will need to polish your CV and your online presence and develop your confidence in presenting yourself and your work to the industry.
Working with the careers department and with visiting speakers, you will learn about opportunities within the film industry and the possible paths that your career might take. Support and funding organisations such as the industry union BECTU will give presentations on their operations.
You will also prepare your previous project work for presentation and potential exploitation by developing an initial career strategy and all associated promotional materials.
Course specifications
Please note, syllabus content indicated is provided as a guide. The content of the course may be subject to change in line with our Student Terms and Conditions for example, as required by external professional bodies or to improve the quality of the course.
Fees & funding
Tuition fees - 2023 entry
UK students:
BA (top-up) course - £9,250
EU students:
International students:
BA (top-up) course - £16,950
The fees listed here are correct for the stated academic year only, for details of previous years please see the full fee schedules. Costs may increase each year during a student's period of continued registration on course in line with inflation (subject to any maximum regulated tuition fee limit). Any adjustment for continuing students will be at or below the RPI-X forecast rate.
Financial support
There are lots of ways you can access additional financial support to help you fund your studies - both from UCA and from external sources.
Discover what support you might qualify for please see our financial support information
UCA scholarships and fee discounts
At UCA we have a number of scholarships and fee discounts available to assist you with the cost of your studies.
You'll find everything you need to know for your level of study on our scholarships page.
Additional course costs
In addition to the tuition fees there may be other costs for your course. The things that you are likely to need to budget for to get the most out of a creative arts education will include books, printing costs, occasional or optional study trips and/or project materials.
These costs will vary according to the nature of your project work and the individual choices that you make. Please see the Additional Course Costs section of your Course Information for details of the costs you may incur.
Facilities include two purpose-built film studios with dedicated technical support; sound editing, 7.1.2 surround sound mixing as well as digital and analogue editing suites. Software includes Avid Media Composer, Symphony, Baselight, Nitris and Pro Tools. Production kit also includes high end cameras, lighting and sound kit, which is available on campus from the Equipment Hire Department on site.
Film studio, UCA Farnham
Film editing suites, UCA Farnham
Film editing suite, UCA Farnham
Film and performance studio, UCA Farnham
Entry & portfolio requirements
Entry & portfolio
requirements
BA (Hons) course (top-up)
The standard entry requirements* for this course are:
240 credits from a relevant degree (120 credits at level 4 and 120 credits at level 5), with a minimum of 55% overall
Foundation Degree in a relevant subject
Higher National Diploma in a relevant subject
And/or Accreditation of Prior Experiential Learning (APEL)
In recognition that you may already have a relevant professional qualification, or appropriate working experience in the relevant industries, APEL may be accepted for entry on to the course. This will be based on the partnership articulations and will be assessed on a case by case basis.
Other relevant and equivalent Level 3 UK and international qualifications are considered on an individual basis, and we encourage students from diverse educational backgrounds to apply.
Portfolio requirements
For this courses, we'll need to see your portfolio for review. We'll invite you to attend an Applicant Day so you can have your portfolio review in person, meet the course team and learn more about your course. Further information will be provided once you have applied.
---
*We occasionally make offers which are lower than the standard entry criteria, to students who have faced difficulties that have affected their performance and who were expected to achieve higher results. We consider the strength of our applicants' portfolios, as well as their grades - in these cases, a strong portfolio is especially important.
BA (Hons) course (top-up)
The entry requirements for these courses will depend on the country your qualifications are from, please check the equivalent qualifications for your country:
Any additional entry requirements listed in the UK requirements section, e.g., subject requirements, work experience or professional qualifications, also apply to international applicants applying with equivalent qualifications.
Portfolio requirements
For this course, we'll need to see your portfolio for review. We'll invite you to attend an Applicant Day so you can have your portfolio review in person, meet the course team and learn more about your course. If you would prefer to upload a portfolio digitally, there is also the option to submit it online via your UCA Applicant Portal. Further information will be provided once you have applied.
---
English language requirements
To study at UCA, you'll need to have a certain level of English language skill. And so, to make sure you meet the requirements of your course, we ask for evidence of your English language ability, please chcek the level of English language required:
Don't meet the international entry requirements or English language requirements?
You may be able to enter the course through the following entry pathways:
Please use the following fields to help select the right application link for you: