Our BA and MA television degrees are designed to help you get into TV production. Whether you want to become an actor, screenwriter, producer, director, editor, designer or camera operator, or to work in drama, news, entertainment or documentaries, we'll give you the skills and knowledge you need.
Packed with a wealth of opportunities to gain hands-on experience and develop vital connections, our television courses all have strong links within the thriving UK television and industry, which has created some of the world's most celebrated productions.
Our core TV Production course is even taught from dedicated facilities inside Maidstone Television Studios and accredited by Screenskills Select, giving you the chance to develop professional-level skills live on the studio floor.
We'd love to send you more information about our courses. Fill in the form below:
Undergraduate Degrees in
Television
Postgraduate Degrees in
Television
Each year, we're privileged to be able to share our graduates' incredible work with the world. And now's your chance to take a look.
View our online showcase
What's it like being a TV student at UCA?
That's a big question. Get some answers from people who are studying right here, right now.
Clearing is open
Clearing at UCA
Join us in 2023
There's still time to apply for this September! We have places available through Clearing right now – get in touch and we can help you to find a course you'll love.
Apply now
Call: 012 5291 8240
Careers in
Television
After graduating from one of our television degrees, you'll have the skills and contacts to launch your career in a range of areas in the industry, including:
Acting
TV or film directing
Video editing
Producing
Production design
Camera operation
Sound design
Location management
Independent filmmaking
Screenwriting
Distributing
Exhibiting
DIT operation
Lighting and camera operation
Sound operation
Experimental film and video creation
Digital photography
Costume design
Set design
Wardobe
Prop making and design
Our television courses offer the professional facilities and experience you need to enter a rapidly growing industry where the rise of streaming services is creating a wealth of new opportunities for graduates.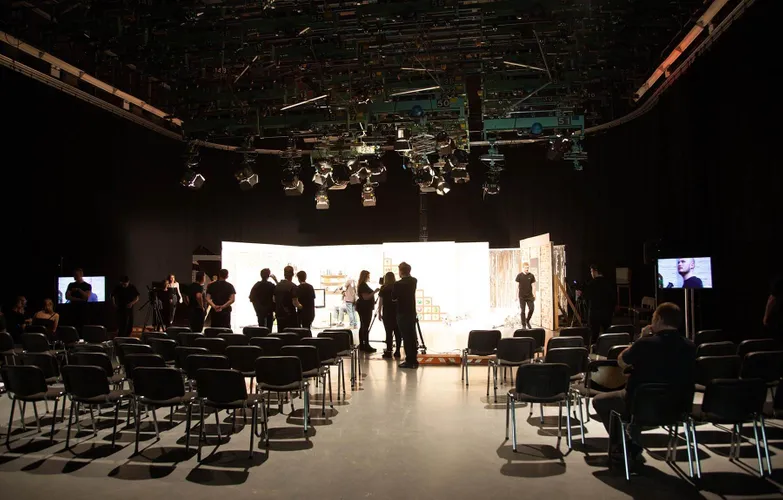 Our BA (Hons) TV Production students film their end of year projects at Maidstone TV Studios.
Students at Farnham work in our state of the art Film and Media Centre, with specialist facilities for audio and video capture, control rooms, a dubbing theatre, rehearsal and performance spaces.
Our BA (Hons) Design for Theatre & Screen course has studio spaces for set building, costume and prop-making, as well as 3D making facilities, including ceramic, wood and metal workshops, laser cutting and rapid prototyping.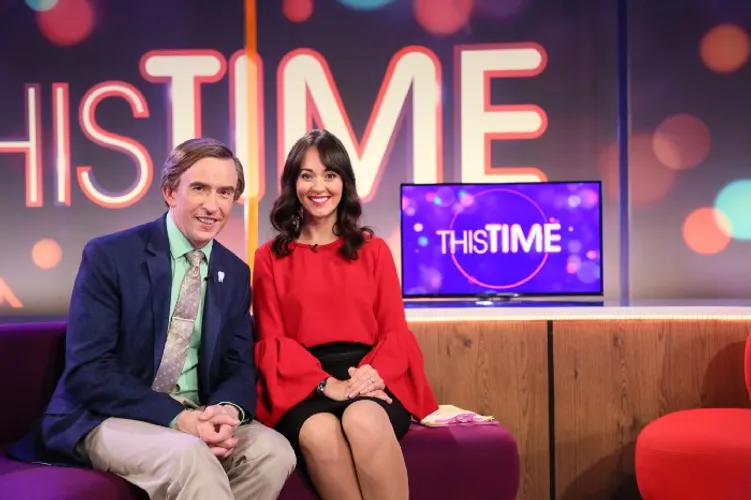 In 2020, our students worked on a COVID-secure set to record the second series of This Time with Alan Partridge at Maidstone TV Studios.
Hennie Clough
"I was able to build up my CV while studying so that, when I left university, I already had a lot of experience and was able to start my journey in television straight away." Hennie Clough, BA (Hons) Television Production