Our undergraduate and Master's degrees in Advertising are designed to get you ready for a career in this exciting and fast-paced industry.
You'll be based at our Business School for the Creative Industries at UCA Epsom, where you'll work alongside students from other Business courses to build your advertising and marketing skills, and develop a wealth of other business knowledge.
Learn more about UCA Epsom
With our extensive professional links, we'll offer you insights from some of the leading names in advertising and marketing, and opportunities to take part in live industry briefs and in-depth work placements.
If you'd like to extend your degree by a year and build your CV, each of our courses offers a Professional Practice Year route, giving you the opportunity to undertake a year-long work placement in your third year of study.
View all
Advertising Degrees
Each year, we're privileged to be able to share our graduates' incredible work with the world. And now's your chance to take a look.
View our online showcase
What's it like being an advertising student at UCA?
That's a big question. Get some answers from people who are studying right here, right now.
Clearing is open
Clearing at UCA
Join us in 2023
There's still time to apply for this September! We have places available through Clearing right now – get in touch and we can help you to find a course you'll love.
Apply now
Call: 012 5291 8240
Careers in
Advertising
After graduating from one of our advertising degrees, you'll be prepared for a multitude of roles across advertising, marketing and communications, in fields such as:
Art direction
Copywriting
Social media management
Account management
Account planning
Media planning and buying
Advertising production
Creative service management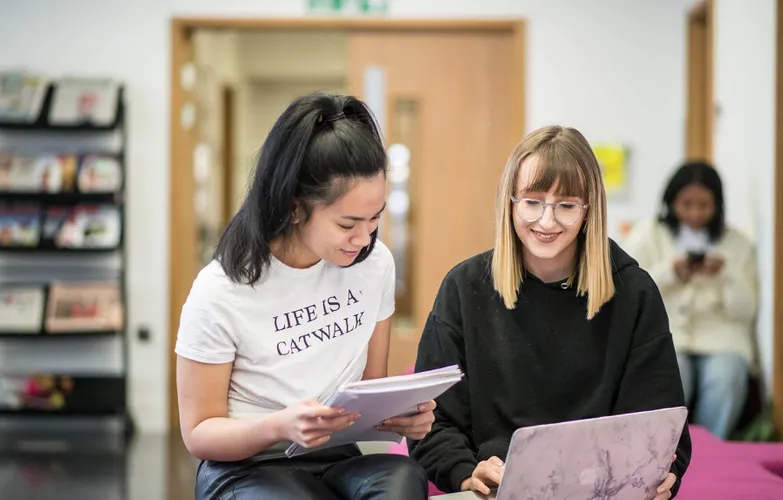 Our unique Business School for the Creative Industries offers undergraduate and postgraduate business and management degrees that are specifically tailored to creative sectors.
We have links to some of the biggest names in the industry, including Ogilvy & Mather, JWT, TBWA and Wieden+Kennedy.
Our advertising degrees are part of a wider portfolio of business courses that are tailored specifically for the creative industries.
Hannah Smith
"The course allowed us to be free with our thoughts but our learning was still well-structured. I have had amazing opportunities to go into agencies I aspire to work for, be mentored by top creative directors and complete placements with brands I have grown up with." Hannah Smith, BA (Hons) Advertising