Our computer arts degrees help you bring characters, spaces and worlds to life for digital animation, games development, app design, or even in the fields of architecture and cybernetics.
So whether you want to produce the latest CGI or VFX for TV shows and movies, work for leading animation studios, break into the indie game industry with your own concepts or make a career in robotics, we have a course for you.
With several of our courses accredited by The Rookies, you'll be getting the very best in teaching, expert insight and facilities. Working with the latest software, you'll form small teams and collaborate as you would in industry to produce incredible projects.
We'd love to send you more information about our courses. Fill in the form below:
Undergraduate Degrees in
Computer Arts
Postgraduate Degrees in
Computer Arts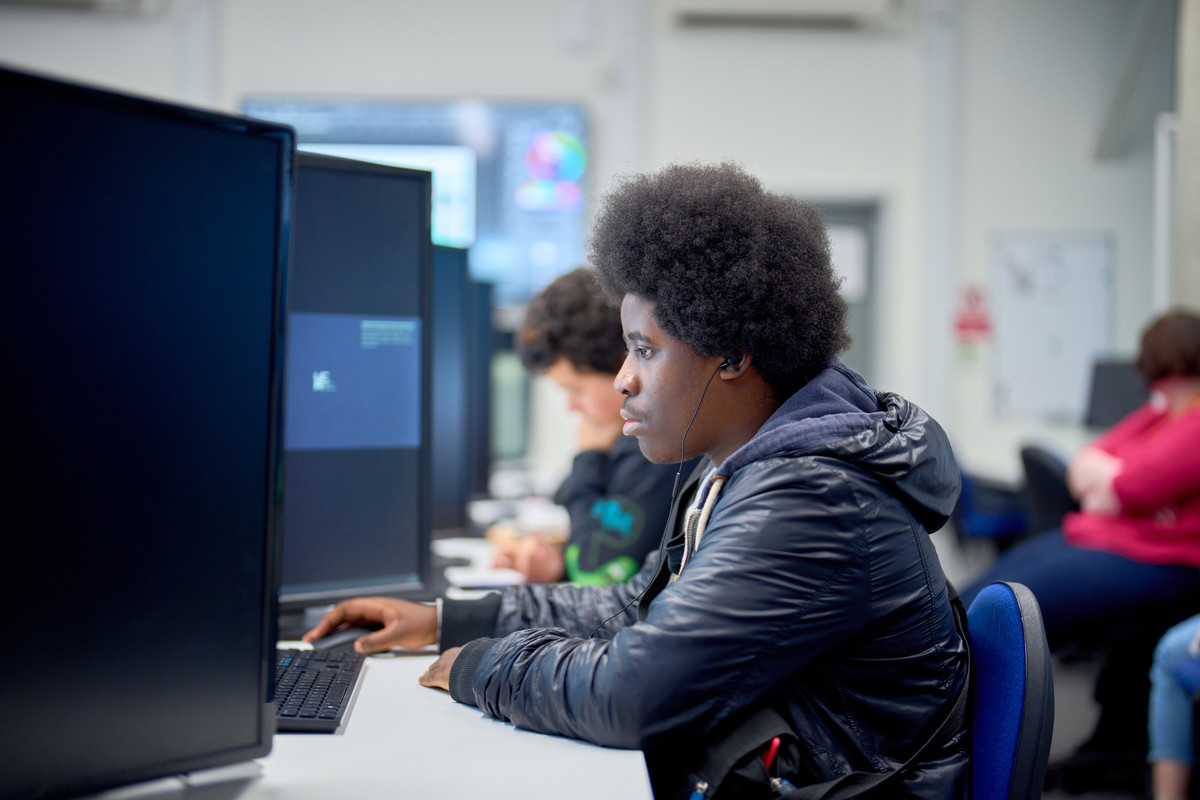 What's it like being a computer arts student at UCA?
That's a big question. Get some answers from people who are studying right here, right now.
Clearing is open
Clearing at UCA
Join us in 2023
There's still time to apply for this September! We have places available through Clearing right now – get in touch and we can help you to find a course you'll love.
Apply now
Call: 012 5291 8240
Careers in
Computer Arts
After graduating from one of our Computer Arts degrees, you'll have the skills and contacts to launch your career in a range of areas such as:
Art direction
CG artistry and animation for film and games
Concept artistry
Creative project management
Post-production design
Pre-production artistry
Production artistry
Production management
2D and 3D Concept design
Serious (Applied) Games development
Programming
TV and Film Post Production VFX
Pre-visualisation
Interactive Technologies (VR, AR, MR)
Digital Fabrication
Interactive Media
App Development
Web Services
Robotics
Cybernetics
Games and Entertainment
Experience Design
At the heart
of the action
When you study Computer Arts at UCA, you're perfectly placed to develop your skills and experience ready for a career in the field.
Our games courses are accredited by The Rookies, a leading network for the industry.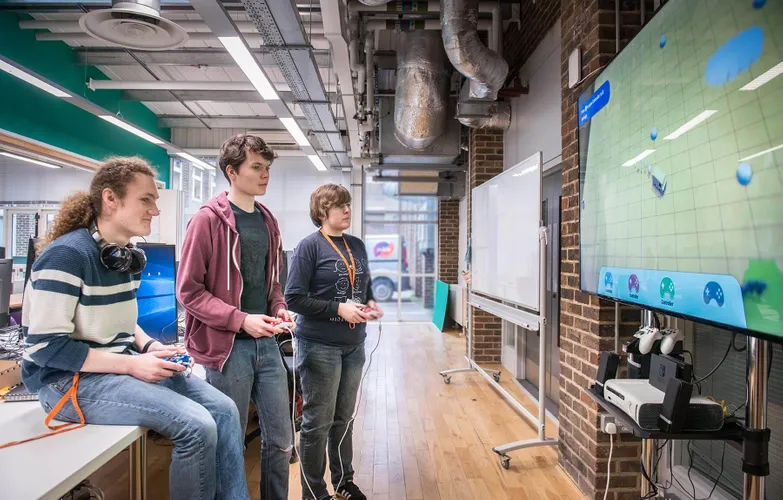 Students are located close to the epicentre of the UK's gaming industry, with graduates going on to work for the likes of Creative Assembly, Industrial Light and Magic, Blue Zoo and SuperMassive Games.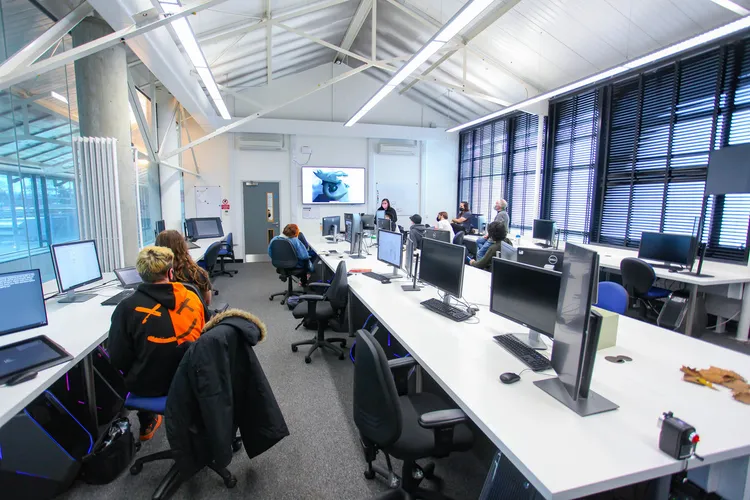 UCA's Games Incubator Studio gives graduates who want to break into the indie game market the chance to develop their games and business plans.
Morgan Ruffell
"My favourite thing about my course is the integration with the School of Architecture, alongside the software, hardware and resources that are available to us. You can collaborate with other courses to create amazing projects. I'm currently working with someone to put his plans into a VR environment." Morgan Ruffell, BSc (Hons) Creative Computing