UCA graduates announced for
LFW 2023
This season, five outstanding fashion graduates from the University for the Creative Arts (UCA) Epsom, have been selected to present their innovative collections at LFW 2023, and nine graduates from the Digital Fashion MA course were selected for a LFW spin-off event called Fashion My Metaverse.
15 Sep 2023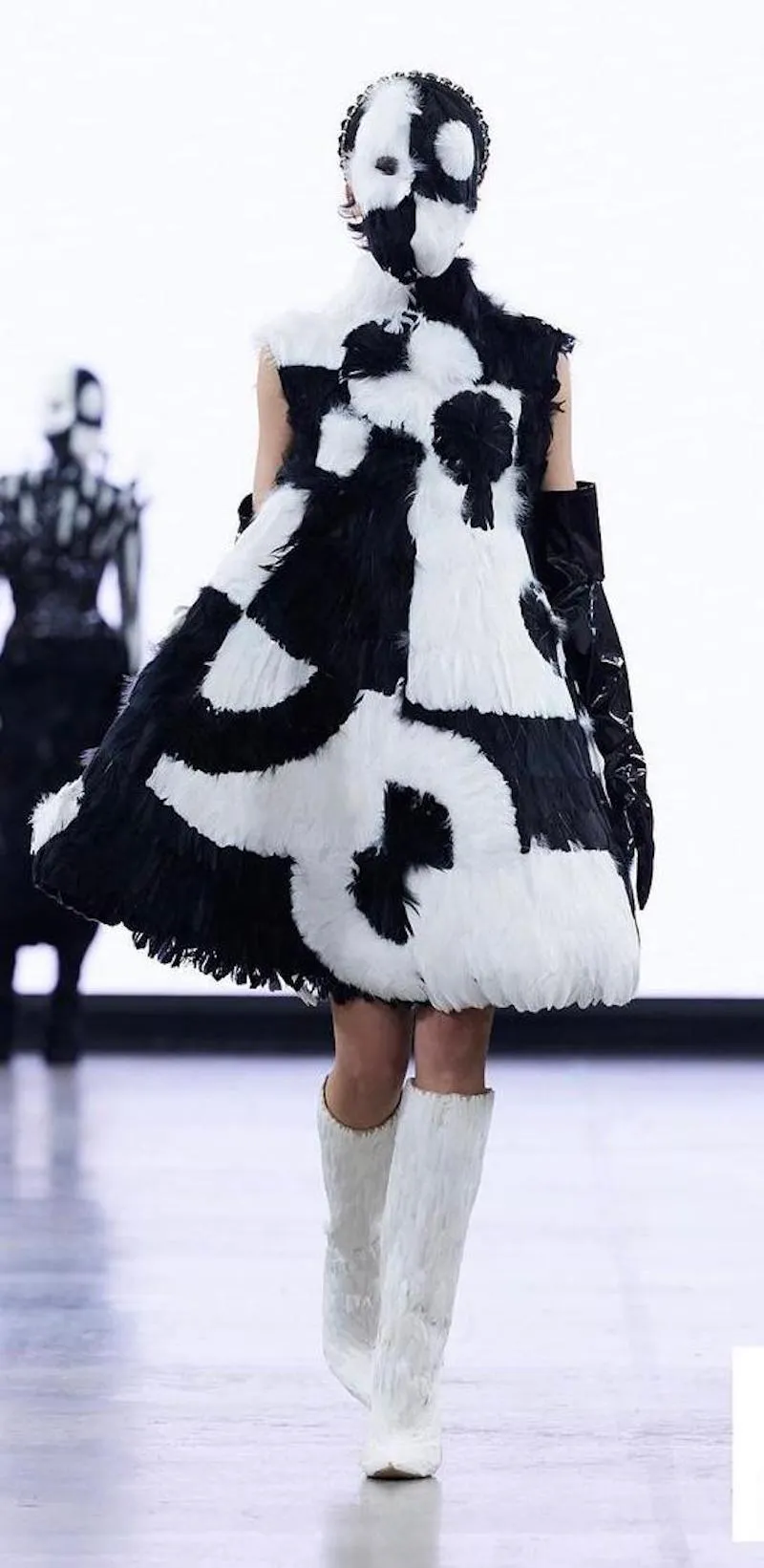 Design by © Sara Hegyi
Ewa Besciak, McKenna Marsden, Emil Sumovskij, Zeshaan Iqbal, and Sara Hegyi, who studied BA (Hons) Fashion at Epsom, will showcase their diverse, creative and innovative designs on the catwalk at LFW on Tuesday 19 September.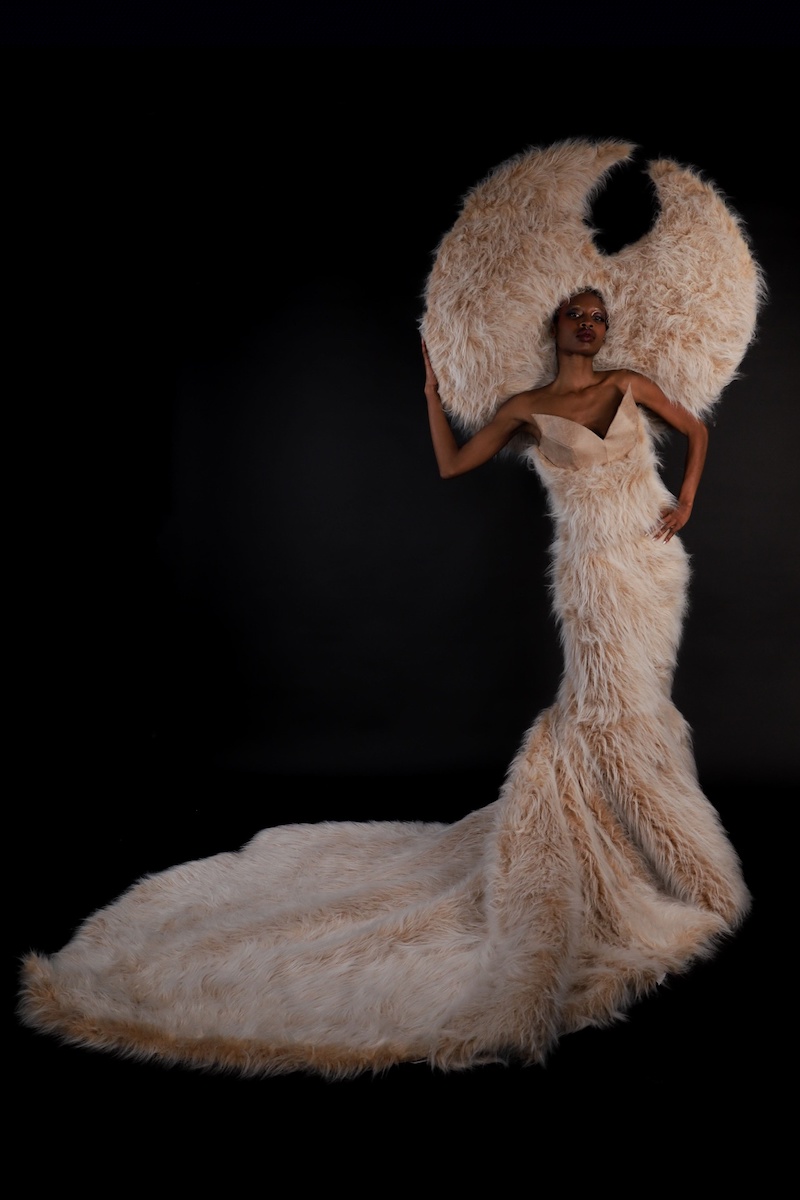 Design: © McKenna Marsden
"I am so grateful to have my collection showcased at LFW - it is a dream come true," said McKenna. "It's something I've dreamed of since I was young and now to finally achieve it, it's surreal!

"LFW has allowed me to expand my brand and connections within the industry and showcase my artwork to a larger audience.

"Without UCA I wouldn't have had the facilities to execute my debut collection. I am thankful I've been supported throughout the whole experience by UCA and their amazing team."
London Fashion Week takes place from 15 - 19 September and showcases both menswear and womenswear, as a hybrid digital and physical event.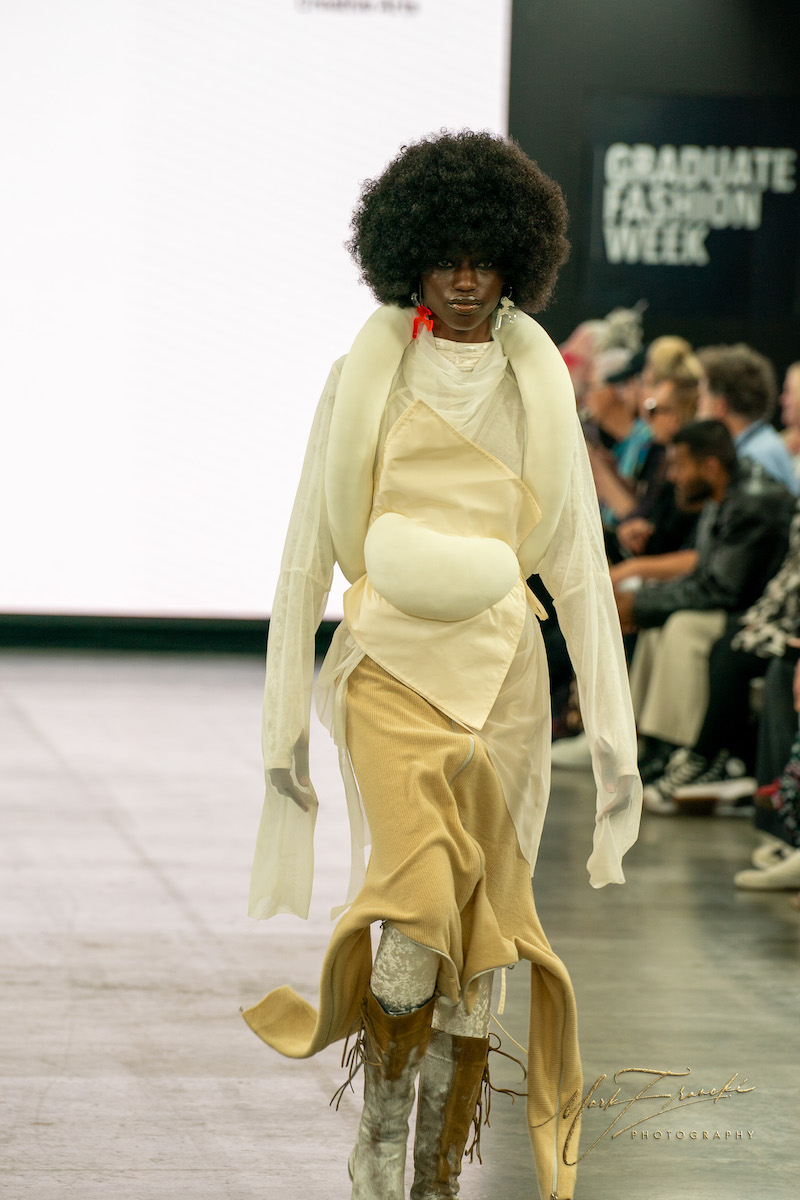 Design: Ewa Besciak
LFW will also feature catwalk shows from the likes of JW Andersen, ROKSANDA, Erdem, Pamm Hogg, Burberry, and UCA alumni Priya Ahluwalia.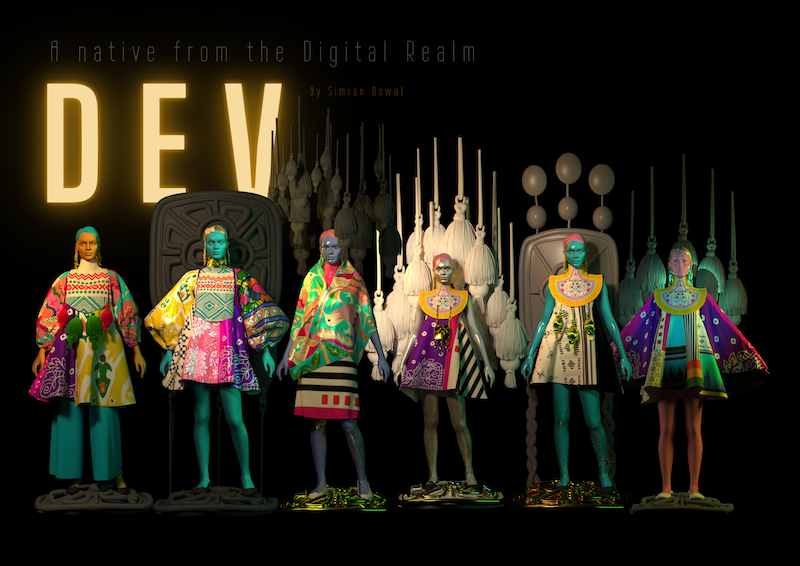 Image by Simran Oswal
Also running alongside LFW will be Fashion My Metaverse to showcase the remarkable post-pandemic transformation in the fashion industry. Organised by Never Fade Factory, a strong supporter of emerging sustainable fashion creatives, it will promote the positive ways in which AI and digital are transforming consumer behaviour.
A highlight of this event will be Fashion My Metaverse AI Digital Fashion Exhibition. This digital exhibition features UCA graduates from this year's MA Digital Fashion course – Baolei Li, Nirali Prajapati, Simran Oswal, Javeria Shahid, Junhao Guo, Iz Akunna, Eshwar Nagilla, Nermin El Kaakour, and Hannah Burgess – shining the spotlight on talented creatives and their works.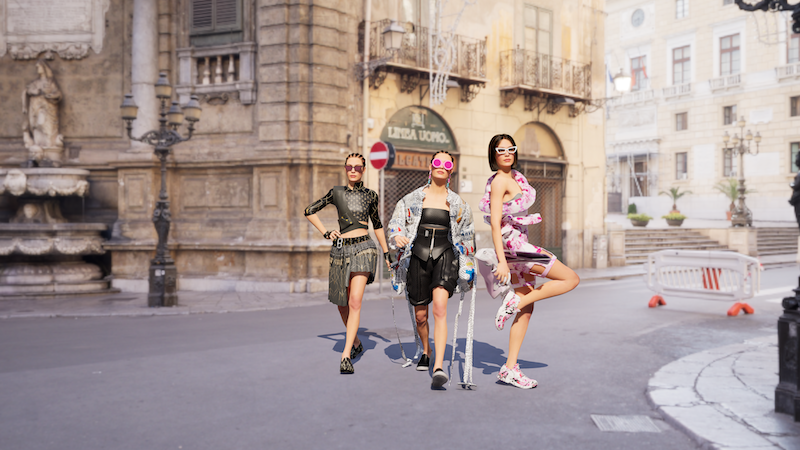 Image by © Javeria Shahid
Emily Shahaj, UCA's lecturer of 3D Digital Fashion, will also appear at the event in a panel discussion titled, Fashion My Metaverse Critical Thinking at 7.30pm on 18 September at ArtSect Gallery in Hackney Wick. The expert panel will explore the benefits of future tech and showcase real-life use cases that can help scale creative businesses.
UCA's graduates are the perfect example of a group of young designers pushing the boundaries of creativity, tackling socio-political issues, and using their experiences and journeys to create designs that resonate with the bold new normal world we inhabit.
Visit the UCA page of the London Fashion Week website.
Follow Never Fade London to learn more about the Fashion My Metaverse event and panel discussion.
Learn more about studying fashion at UCA, by visiting the course pages.
Design: Zeeshan Iqbal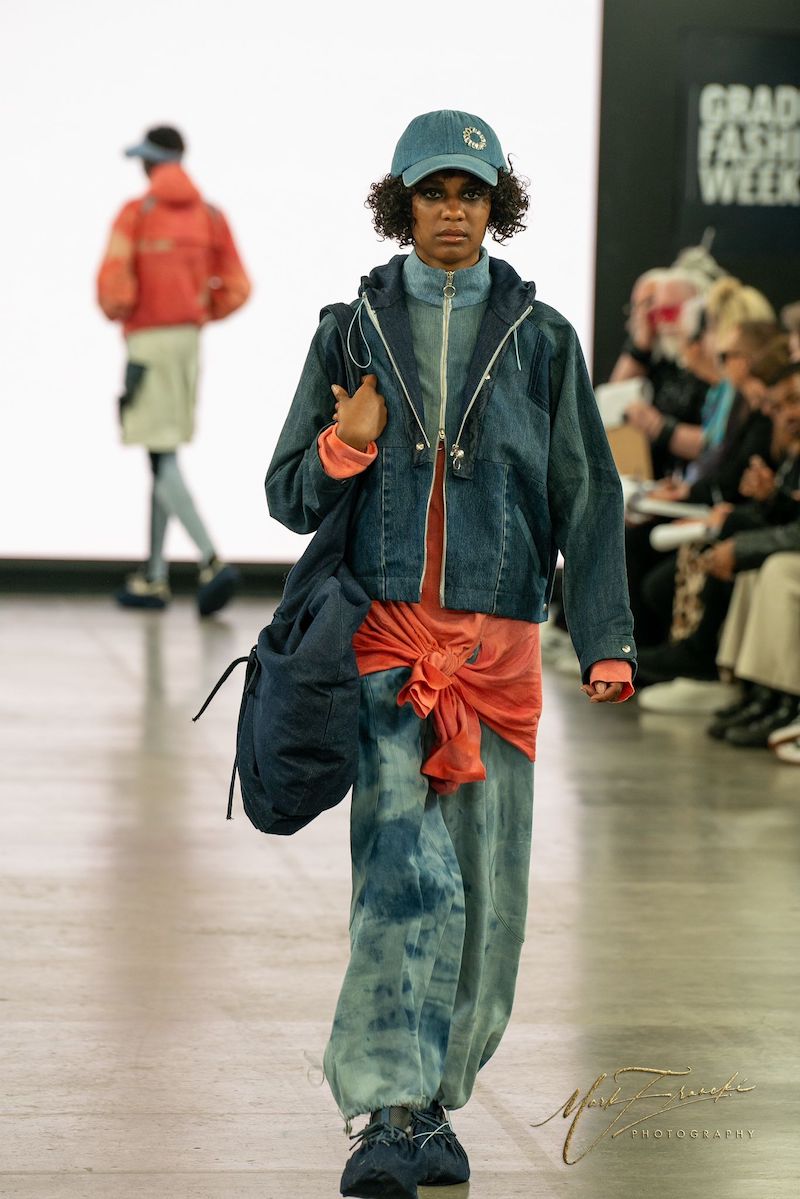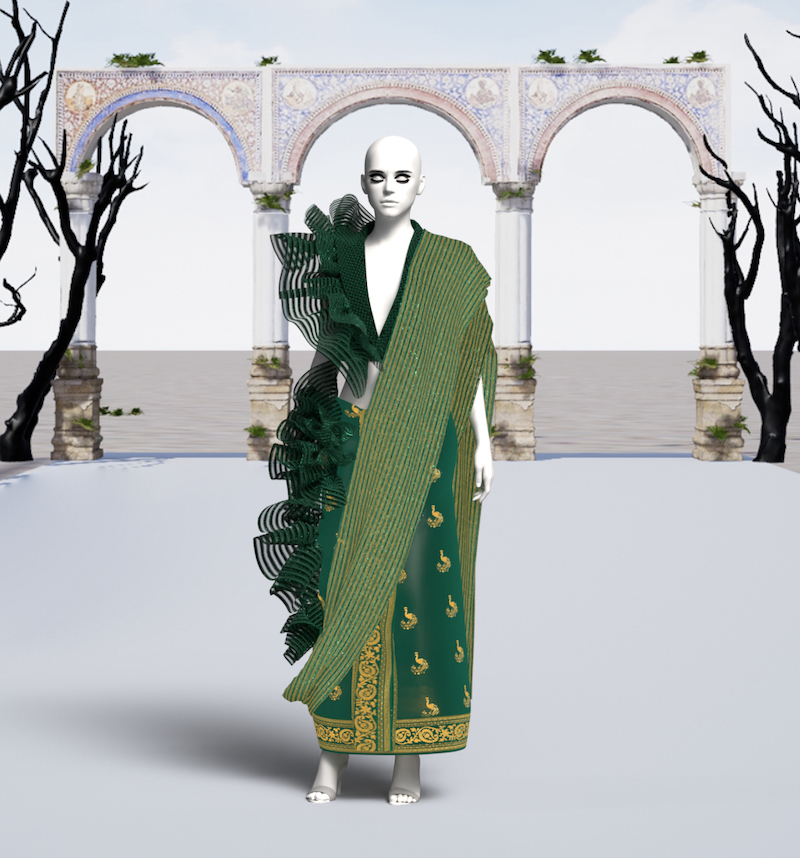 Image by © Eshwar Nagilla
Design: © Emil Sumovskij