Industry icons support UCA's
future business talent
Industry-leading companies have recognised talented business graduates at an awards ceremony at the University for the Creative Arts (UCA) in Epsom.
16 Jun 2023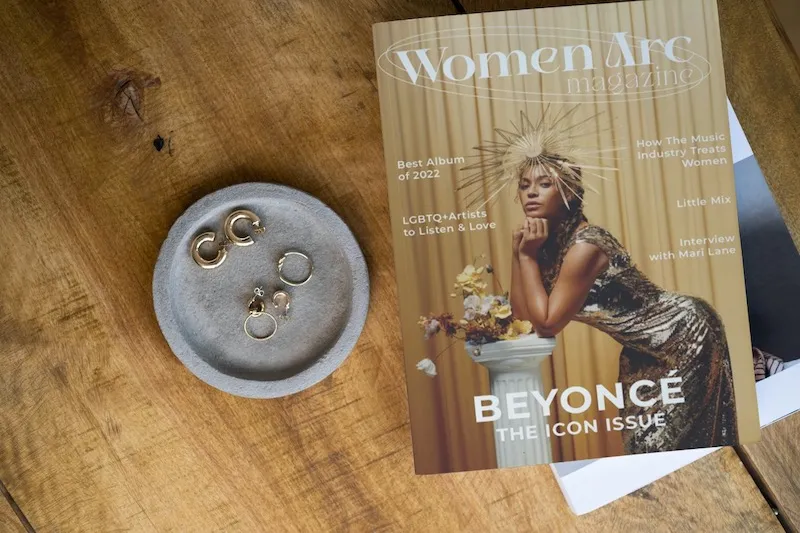 The BSCI (Business School for the Creative Industries) Awards celebrate the best entrepreneurial and innovative ideas from this year's graduates' final major projects, with each award sponsored by some major names in the creative industries.
Purpose and Impact Award
Winner - Izzy Gray, BA (Hons) Fashion Promotion and Imaging.
Runner-up - Vivien Jakabova, BA (Hons) Advertising
Sponsored by TCO London, a D&AD Top 100 Design Studio, this award challenged students to come up with an innovative new brand concept, publication, or campaign which demonstrated creativity, original thinking and a clear purpose.
Izzy won with her multi-channel publication, Morel. Aimed at Gen Z, the publication explores social, cultural, and environmental issues and is designed to be both inspirational and beautiful.
Izzy, who also won a two-week placement with TCO London's editorial team, said: "I created a platform where fashion can be used as part of a conversation that inspires positive change."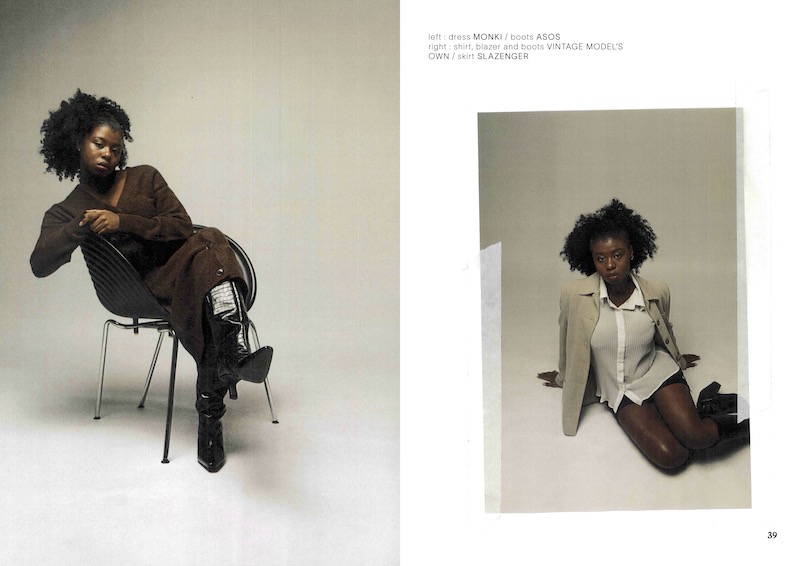 Future Thinker Award
Winner - Thelma Annweiler, BA (Hons) Fashion Business and Management.
Runner-up - Graciella Violetta BA (Hons) Creative Industries Management in Fashion (Top Up)
Sponsored by Unique Style Platform (USP), a world-class forecasting service for the creative industries, the Future Thinker Award recognisese excellent understanding of trend forecasting.
Thelma won for her biotechnology skincare brand, Tyde. Her brand works towards changing people's perception of lab-grown skincare through formulating nature-identical skincare ingredients that are better than nature itself.
"With a people, innovation, and planet-focused purpose, mission and vision, TYDE is bringing the growing trend of biotechnology to the forefront of sustainable skincare," Thelma explained.
As part of her prize, Thelma will be mentored by a senior USP colour and trend editor, to create a mini trend report for USP's website and social media channels.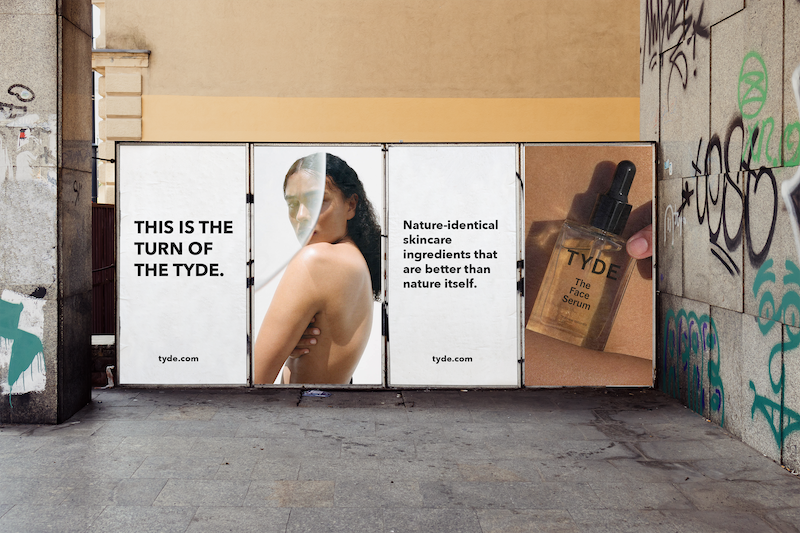 Sustainable Business Award
Joint winners - Amy Edwards and Rose Toynton, both BA (Hons) Fashion Business and Management
Sponsored by The Eco System Incubator, a network of member businesses working in the circular economy, the Sustainable Business Award rewarded new business ideas demonstrating sustainable and circular practices.
Rose won with her project By Embrace, a service that considers the afterlife of bridal and event wear. Joint winner Amy, won with her business proposal Re:GenZ, a regenerative fashion consultancy agency that helps Gen Z–led fashion start-ups navigate the landscape of circularity.
Amy said: "I've been trying to work out sustainable fashion for three years now, while on my course. It's been a journey, but I'm glad to be recognised. As Gen Z, we can make a difference; it's all about education, collaboration, and with new technology coming in, I really think we can have a greener future."
The pair won mentorships with The Eco System Incubator founders Rachel Kan and Simon X.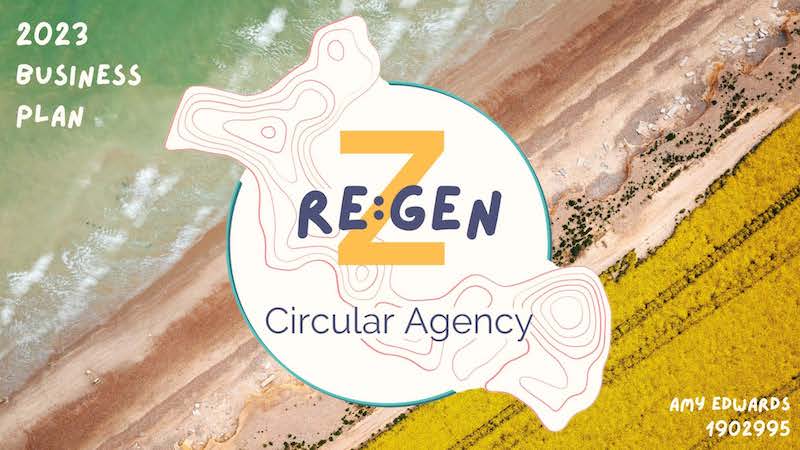 Brand & Creative Communication Award
Winner - Zia McCrossen, BA (Hons) Music Business and Management
Runner-up - Maria-Rita Ferendeles, BA (Hons) Fashion Business and Management
Sponsored by The Advisory And, brand and creative communication experts collaborating with next-generation talent, the Brand & Creative Communication Award recognised a new brand concept or campaign with excellent creative brand communication.
Zia's proposal for Artist Directory, a consultancy-based company dedicated to helping independent and unsigned indie artists establish and sustain themselves outside the label system, was picked as the winner. Website-based with an app extension, the company gives guidance on every aspect of the music industry, from publishing to recording.
Zia won the opportunity to join collaborative creative business mentorship and coaching sessions with The Advisory And.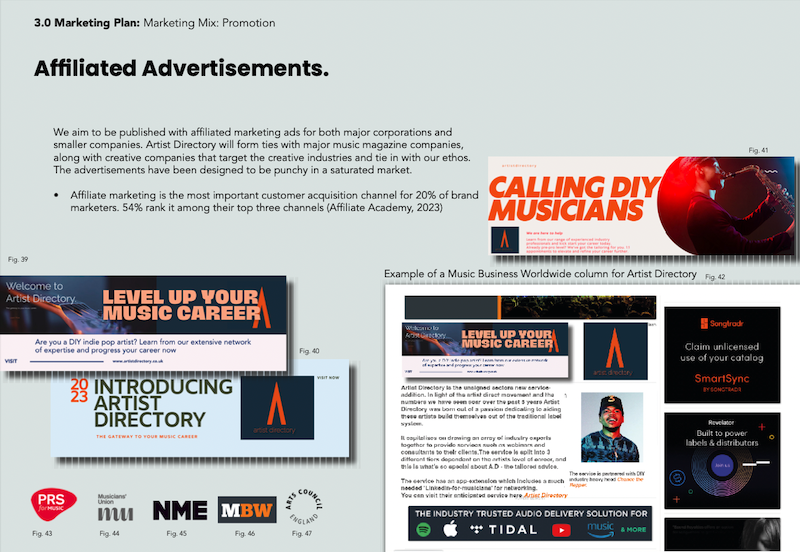 Professional Development Award
Winner - Ines Pereira Carneiro, BA (Hons) Music Business Management
Runner-up - Hugh Scannell, BA (Hons) Fashion Journalism
Sponsored in-house by UCA's Careers and Professional Practice Team, the Professional Development Award commended students who showed a professional standard of work in their degree projects.
Ines won with her project, Womenarc, a magazine that aims to inform, educate, and connect women while promoting equality in the music industry.
"Since I was young, I have advocated for equal rights," explained Ines. "I was fascinated to learn how and why women in the music industry are treated differently from men. It felt natural to write about women in the music industry and all their battles and influences that have helped us get to where we are today."
Ines won up to £500 towards professional practice development costs, such as membership, course, equipment or travel.
If you'd like to explore the range of courses on offer at our Business School for the Creative Industries, click here.