As the UK's highest ranking creative arts university, we want to attract the best and most creative minds in the country – so we take a balanced approach to candidate assessment, taking both individual portfolios and exam results into account. That's why your portfolio can be an especially important part of your application 
to study with us.
A portfolio can contain many types of work, depending on the course you're applying for and your personal interests and style. It may include, for example, design work, drawings, paintings, photographs, films, models, animated images, illustrations, sound work, music composition, creative writing, storyboards, essays, digital pieces.
To help you produce a portfolio that grabs our attention and truly represents your creative talent and potential, we've pulled together our top portfolio tips.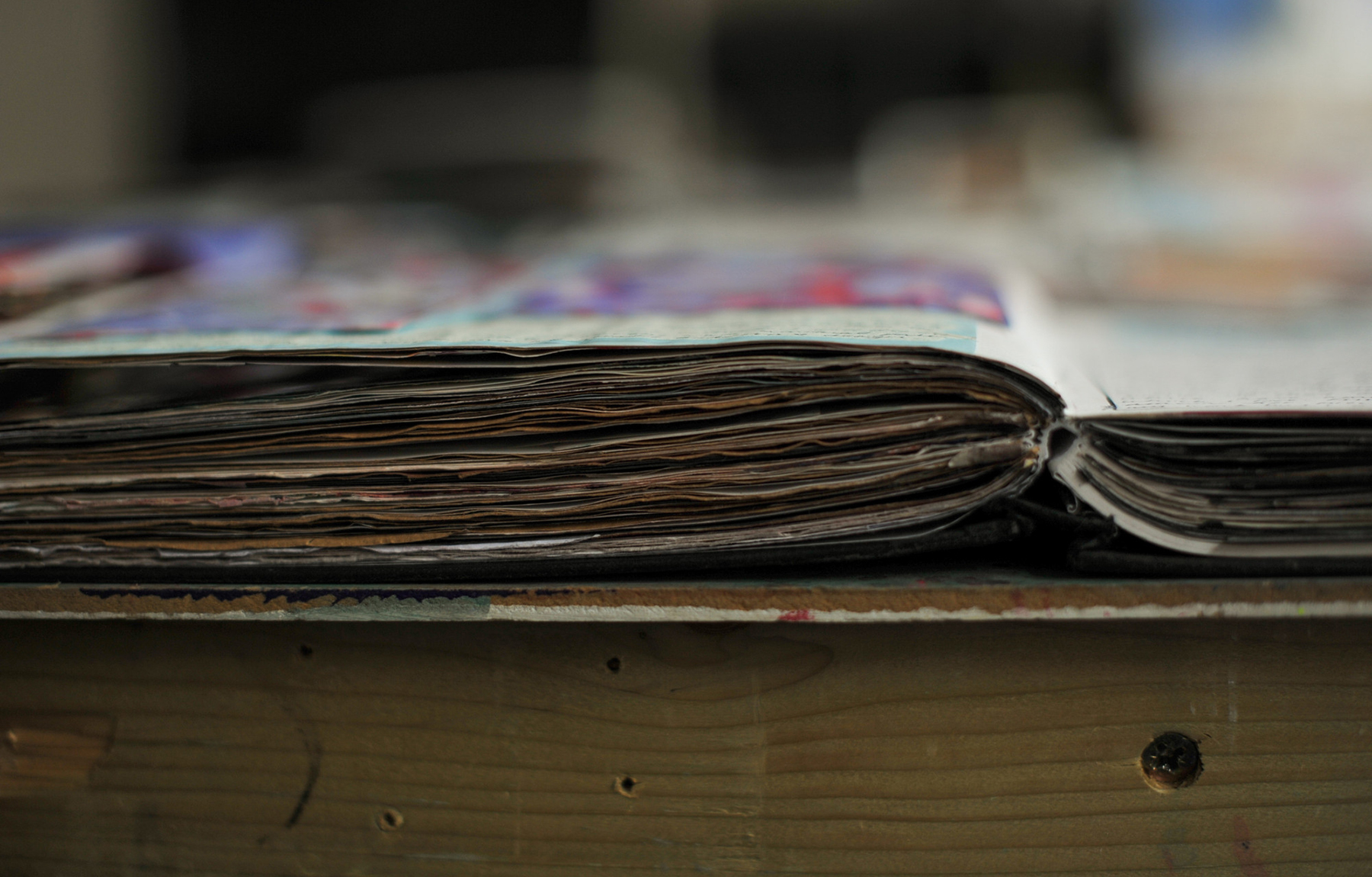 1. Be clear on the purpose of your portfolio
Your portfolio is your opportunity to showcase your individuality, creativity, inspirations and artistic abilities, and is a useful way for us to evaluate your suitability for the course you've applied to. Think of your portfolio as a statement about your work – it should exhibit your influences, thought processes, artistic identity and aspirations. Don't be afraid to be bold and appeal to the viewer, as you want to maintain their attention and leave them feeling excited about your creative potential.
2. Lead us through your creative journey
Your portfolio should exhibit your creative journey, thinking processes and individual personality, so we can assess your potential. It should say a lot about you and your creative identity, as well as the course you're applying for. Documenting the development of your ideas in a sketchbook is a great way to show us how you approached the task of creating your work, allowing us to gain insight into your creative thought processes and approach to your subject, and demonstrating a clear rationale.
3. Order your work intelligently
Your portfolio should be highly presentable and well organised – think of it like a flat-pack gallery exhibition and consider arranging your work by theme, style, technique, inspiration or chronology. This will demonstrate good organisational skills and your own artistic awareness, as well as your consideration of the way your work is viewed. Put some of your most attention grabbing and interesting work at the front and lead the viewer through your journey by exhibiting pieces of work that showcase a variety of skills, materials, techniques and influences. And be sure to save some of your strongest work for the end of your portfolio too, so we're left feeling excited about your talent.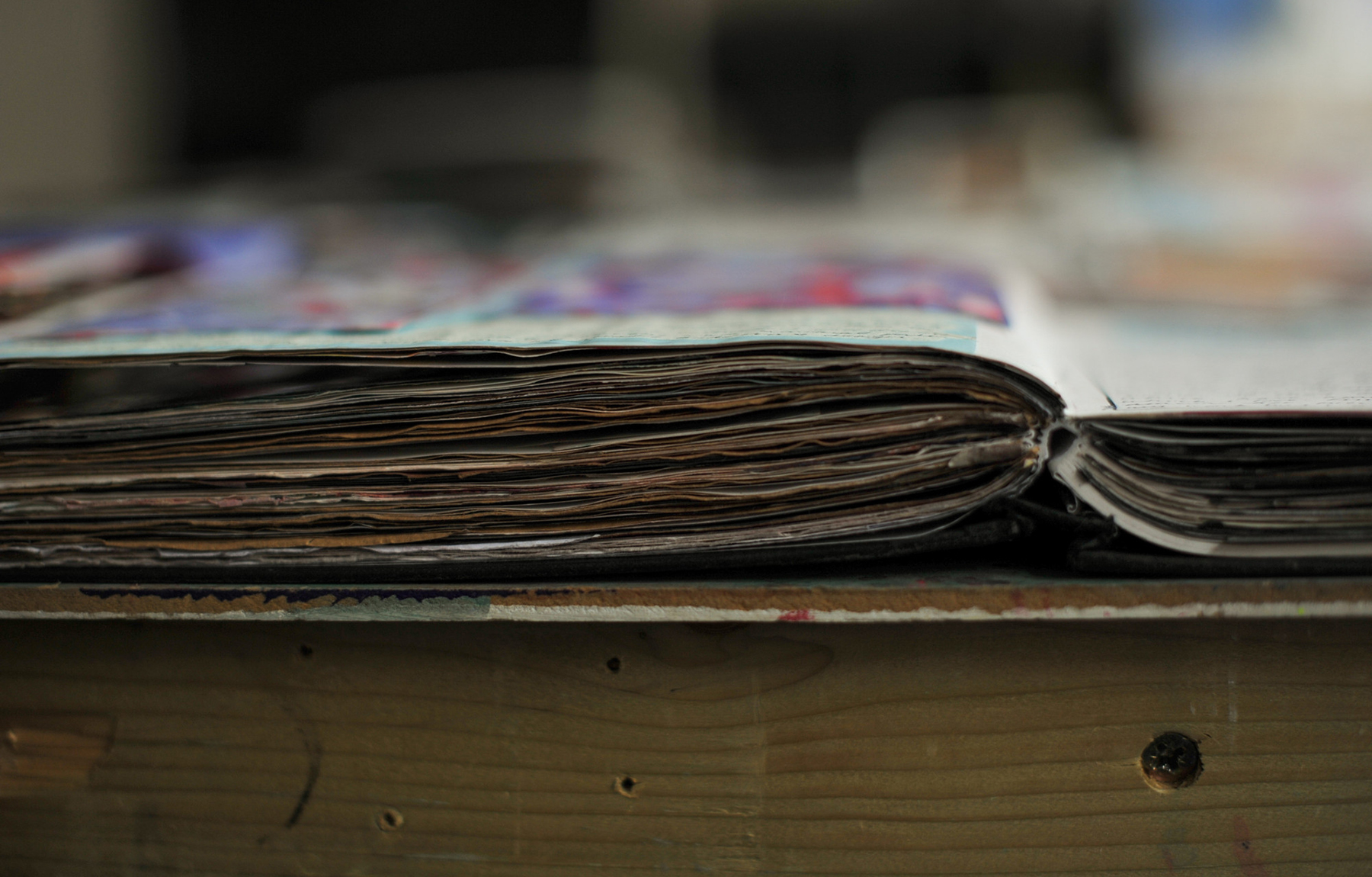 4. Don't leave out work that hasn't gone to plan
Showcase your relevant strengths and feel free to include pieces that are experimental or may not have worked as you expected them to. We want to see your passion and commitment to your chosen area of study. Show us that you enjoy the discipline and that you've experimented with different techniques and media – even if it hasn't turned out as you expected. Just make sure you're able to explain what you've learned from you experimentation.
5. Show us your enthusiasm – visually and verbally
We want to see your passion and commitment to your chosen area of study. Show us that you enjoy the discipline – we'd like to know if you've worked on independent projects in your own time and taken inspiration from sources outside of education. And, very importantly, you must be able to talk about each piece in your portfolio, if required. Be prepared to speak in depth about your work, what inspired it, the techniques you used and what you've learned from them. Practicing this with a friend or family member will help you overcome any nerves, so you can let your passion shine through unhindered if you're invited to an interview.
6. Come to an Open Day for expert advice from our academics
Our academics can offer you expert advice
 on how to showcase your creative talent and build a portfolio of work that will make your application really stand out. Come to a UCA Open Day to discover more – you'll have the opportunity to attend a portfolio advice session, with examples of portfolios to browse through. Book your Open Day place here to make sure you don't miss out.