UCA ceramicists selected for
British Ceramics Biennial
Two ceramics graduates from the University for the Creative Arts (UCA) in Farnham have been selected to take part in the British Ceramics Biennial this September.
14 Aug 2023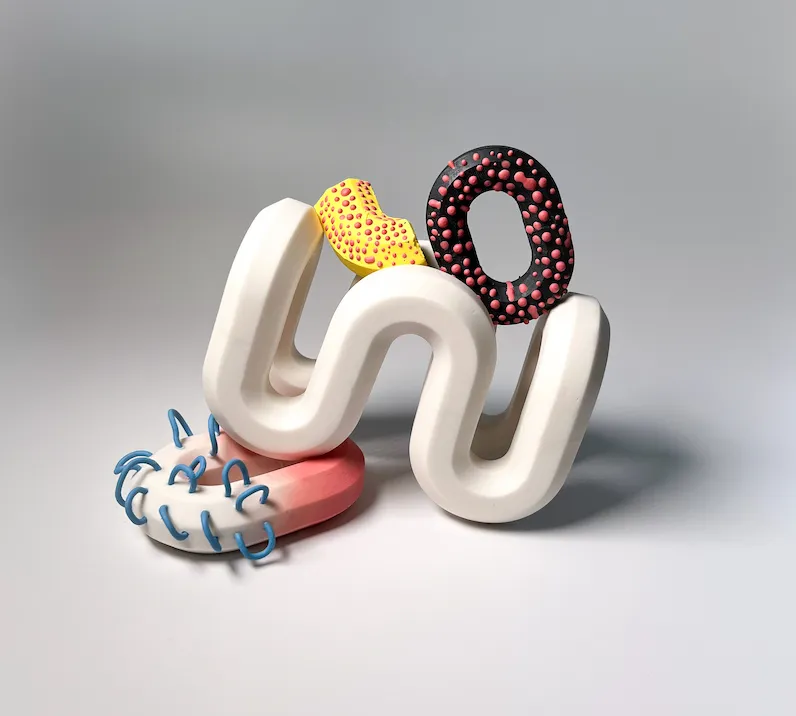 The British Ceramics Biennial is a six-week celebration of clay in Stoke-on-Trent. UCA's Tim Fluck and Jana Griffiths are among 25 early career artists selected from more than 300 applicants to be part of Fresh, one of the flagship exhibitions of the Biennial.
BA (Hons) Ceramics & Glass graduate Jana explored the interaction between nature and civilisation by looking at common wild plants encroaching into our spaces as weeds. Titled Boundaries, her porcelain, open vessels, act as a prop for thinking and highlight our human responsibility as stewards of the planet.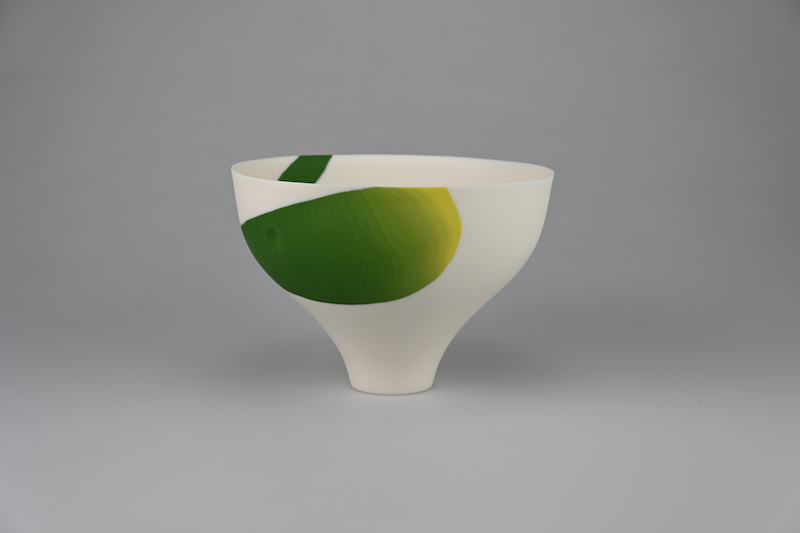 Jana, who was shocked and excited to learn she had been selected, said: "If you love what you do and are prepared to invest your heart and soul into it, your work shows it."
Jana's interest in nature is largely influenced by her childhood spent in Slovakia, roaming the countryside, walking in the woods, and influenced by her parents' job as forestry workers.
"I find the forest very grounding, physically and mentally," explained Jana. "Clay gives me the same sort of feelings, and I'm able to reflect and use the combination of this information in my work."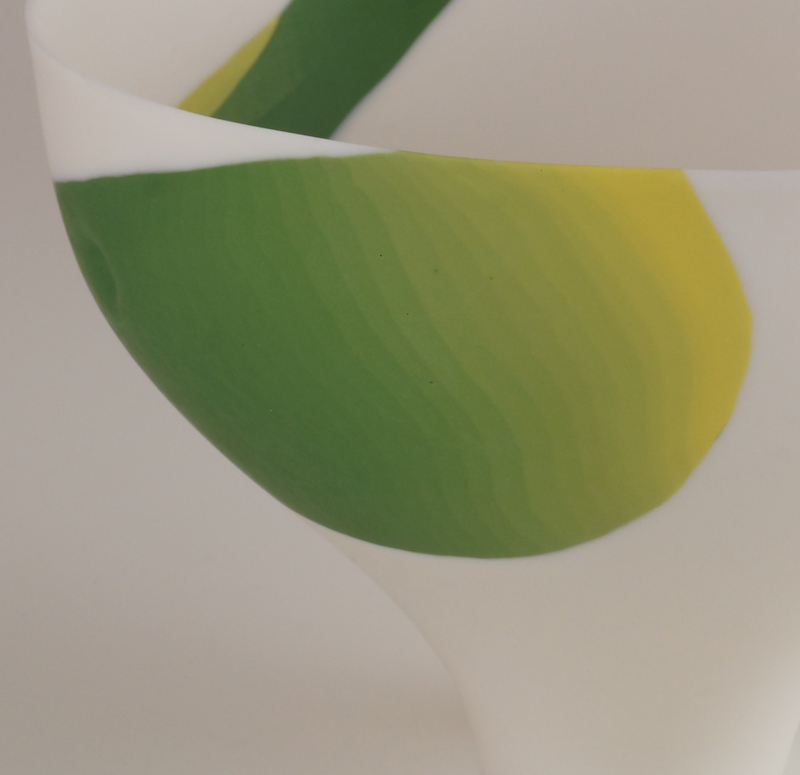 Meticulously planned and executed, Jana has purposefully chosen porcelain for its whiteness, luminosity, translucency, and tactile feel. For the coloured part of her work, she hand-built out of the different hues of the chosen colours of clay, which have her control over the colour gradient.
On the other hand, MA Ceramics graduate, Tim Fluck, created brutalist and harmonious sculptures, which he titled The Elusive Promise of Utopia.
His work is influenced by his interest in Brutalist architecture and architects like Le Corbusier.
Tim said: "My work is an amalgamation of minimalism and maximalism, exploring the playful and sensual nature of space and form."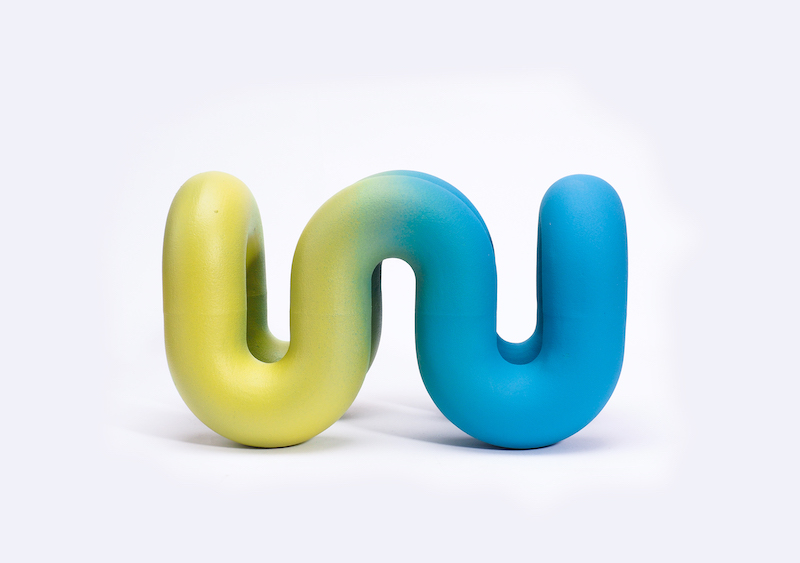 He used 3D printing to create his shapes before casting in plaster and then in ceramics. The results are one-off sculptures that are bold, and brave, and encourage a visceral experience.
"I loved the challenge of creating fine and precise forms from such a malleable messy material. There's a magic to ceramics, it's a finite process and objects can last a millennium.

"When I chose to study at UCA, I was clear on what I wanted to achieve from the course. I knew I wanted guidance on how to develop my identity as a maker and learn how to bring my work to the next level."
Speaking on behalf of the selection panel, Professor Moira Vincintelli, said: "The applications for the BCB Fresh exhibition demonstrated the challenging and exciting range of work being produced in ceramics at the moment. It was also great to see that the people selected represented different age groups and pathways into the field from students coming from full-time training to mature students returning after long breaks and self-taught makers."
Fresh Talent Residencies will be awarded to four of the 25 artists during the event. The residencies will take place through partnerships with Staffordshire University, Guldagergaard International Ceramics Research Centre, in Denmark, Grymsdyke Farm, in Buckinghamshire, and the BCB Studio in Stoke-on-Trent. The four artists will then return to showcase their work at the next Biennial in 2025.
The British Ceramics Biennial will take place in Stoke-on-Trent from 23 September to 5 November 2023.
To follow your passion for ceramics, visit UCA's crafts course page.