Student shortlisted for
RSA Student Design Awards
A final-year BA (Hons) Graphic Design student from the University for the Creative Arts (UCA) is shortlisted for the RSA Student Design Awards.
05 Jun 2023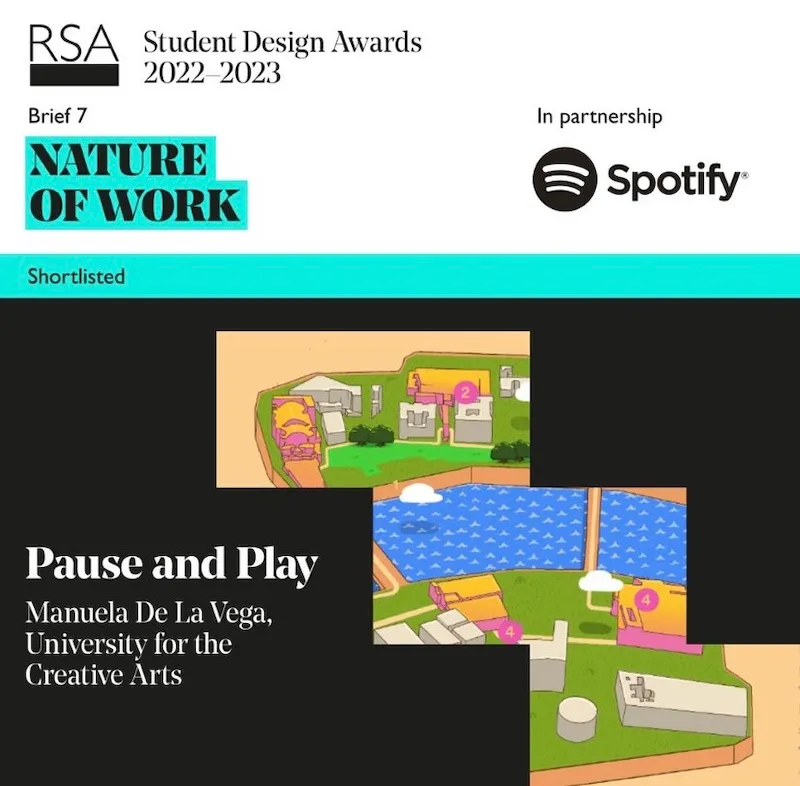 The global innovation competition, since 1924, celebrates emerging designers who want to make a difference. Their nine categories challenge students and recent graduates to tackle pressing social, environmental, and economic issues and propose creative solutions that can shift the system and shape the future.
Think Differently About Design from RSA Student Design Awards on Vimeo.
Soon-to-be-graduate Manuela De La Vega Castro was nominated for the Nature of Work category, which called on designers to reimagine the way we work in the future to reflect local context, experiences, and knowledge.
"Recognition from the RSA means so much because I am passionate about these types of projects, it's encouraging to see that there is an interest to improve society through design," Manuela said.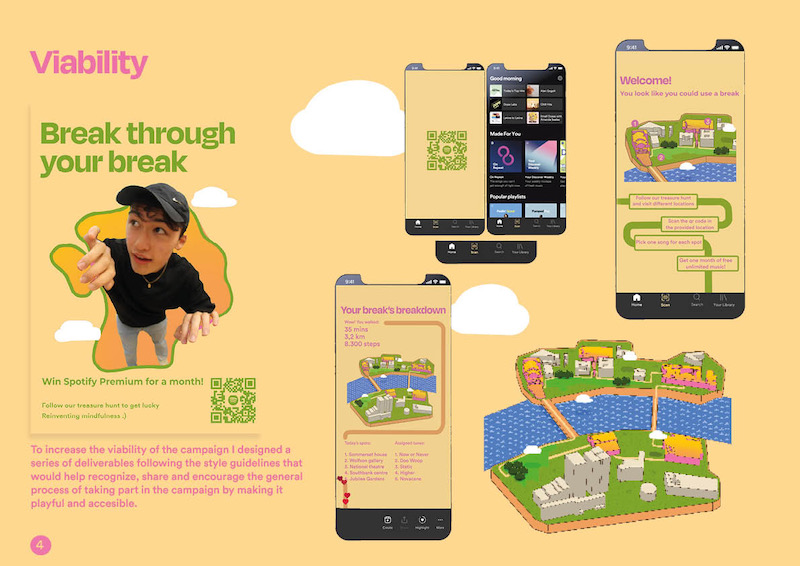 Her shortlisted project Pause and Play is a campaign proposal designed to encourage knowledge workers to take mindful breaks while supporting local businesses, improving their physical and mental health, and creating a sense of community.
Manuela noticed that workers using their homes as working spaces tended not to rest on their breaks because of the lack of definition of a work environment. Her research discovered that more than 90% of workers felt isolated. Her solution was to design a treasure hunt to take the individual on a walk to discover their local area. A song would be assigned to each location on the map and streamed via Spotify.
The inspiration for the concept came from Manuela's research into previously successful Spotify campaigns, like Spotify's Wrapped, which she blended with the current design trend for Y2K nostalgia video gaming – with the recent release of the new Mario Brothers film and the success of Pokémon Go – allowing adults to tap back into their childhood.
Manuela said: "When making the campaign, I tried to be as ambitious as possible and tackle as many issues as I could like, trying to make it accessible for everyone.

"By promoting mindfulness and a connection with nature, the campaign can help increase environmental awareness. People who spend time outside are more likely to appreciate the natural world and take actions to protect it."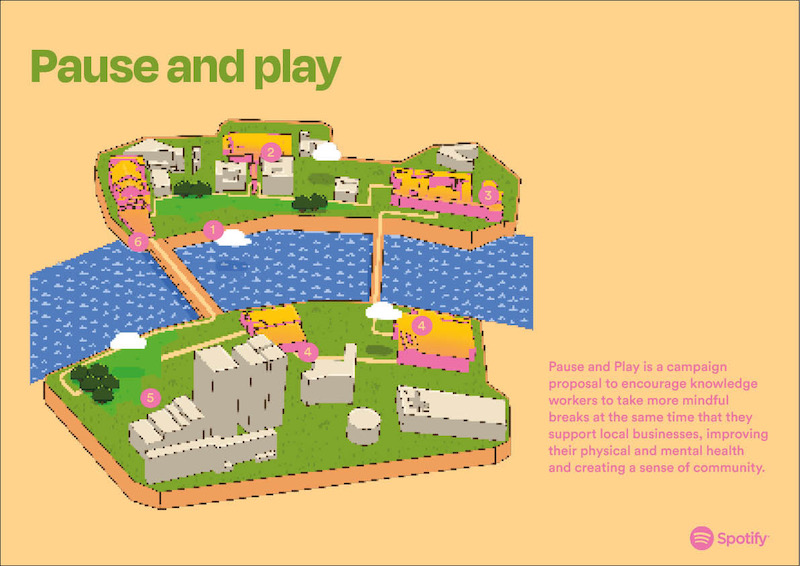 By reinventing mindfulness with a playful and accessible campaign, Manuela hopes it will encourage people to enjoy it, share it, and create a sense of community.
Manuela added: "As creatives, our job often consists of finding the needs of society and providing a solution to them. The topic of social design and narrating untold stories of local communities interests me, and I would love to pursue it in the future."
The 2023 Student Design Award winners will be announced in June and celebrated at a public awards ceremony on Tuesday 27 June.
To learn more about studying graphic design at UCA, visit the course pages.