Prizes and merits for UCA students'
medal making
A second-year BA (Hons) Jewellery and Silversmithing student from UCA Farnham has won a top prize at the British Art Medal Society's Student Medal Project.
28 Apr 2023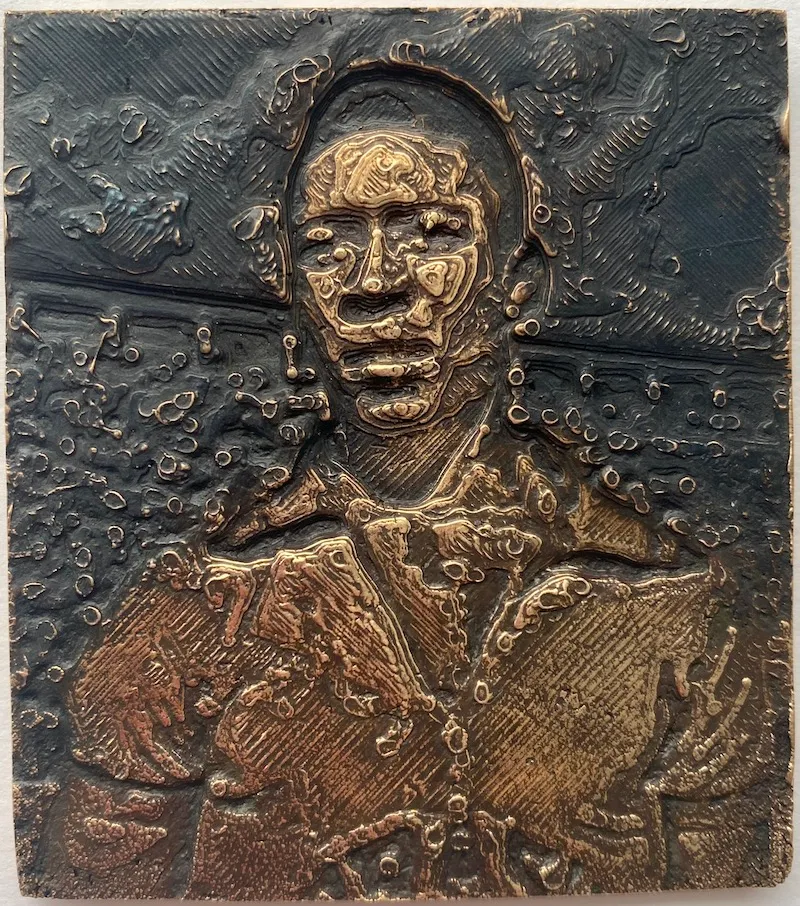 Brazilian student Livia Aiko Kamada De Toledo won the Herbie Prize for her medal's social or political comment. The medal, titled Pelé Said Love celebrates the iconic footballer and the way he exemplified the values of truth, honesty, and respect.
"The inspiration for my medal comes from 'The King of Football', aka Pelé," she said. "I wanted to make a tribute because he passed away at the end of last year."
Now in its 30th year, the Student Medal Project was conceived by the British Art Medal Society (BAMS) to re-introduce the art of the modern medal into art colleges within Great Britain – through bronze casting.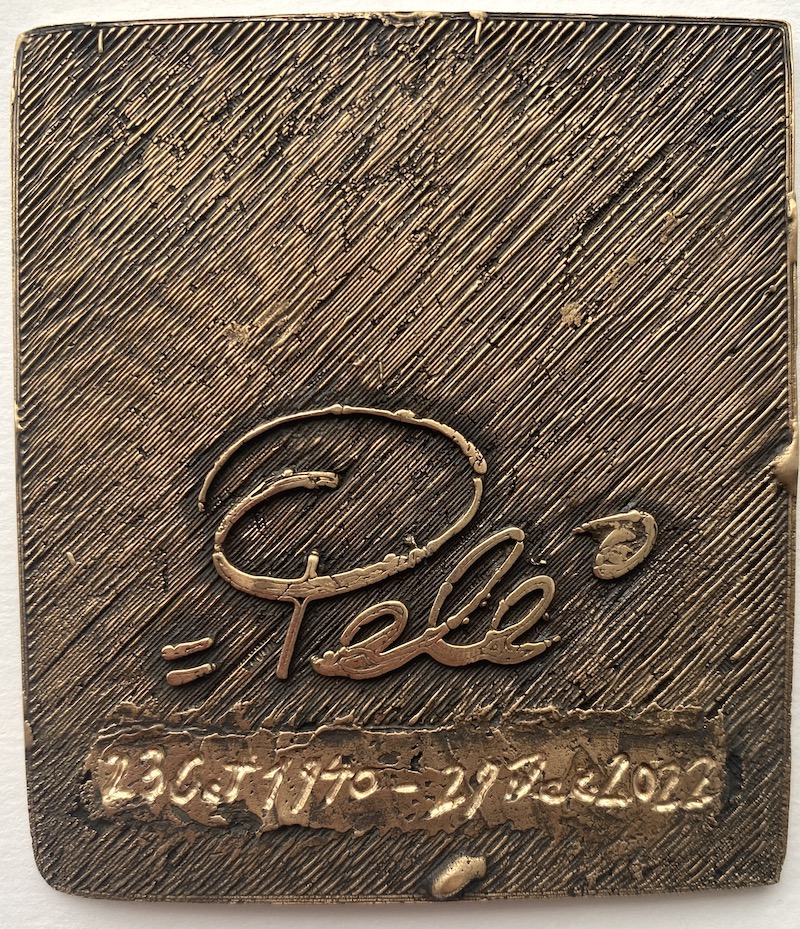 Most of Livia's work comes from memories, stories, and identity. As a Brazilian football fan, she felt the need to honour his memory and found inspiration in his last professional football game, where he exclaimed "Love! Love! Love!"
"In Brazil, kids collect football stickers and this medal resembles a Pelé sticker. It has a rectangular form and his figure on the front, as an immortal figure, just like the many bronze sculptures from around the world imply 'forever'," she said. "On the back, I decided to engrave the day he was born and the day he passed away below his signature."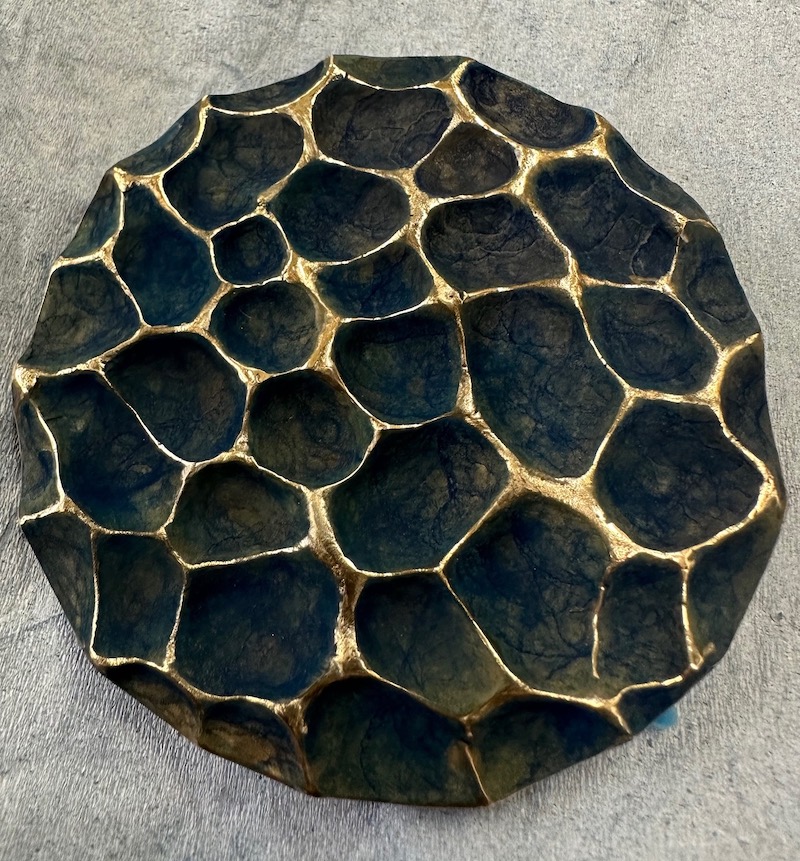 To encourage promising students, this year's competition also awarded merits, one of which was given to fellow Jewellery & Silversmithing student Claire Quick, for her medal, Under the Surface. It was inspired by the unseen dangers to wildlife beneath the tranquil surface of the water.
"Under the surface, there is floating debris of plastic bags and bottles which are causing damage to marine life," said the final-year student. "The dolphin and the corals are looking up to the surface where the light would normally be filtering through, but the debris is prohibiting this."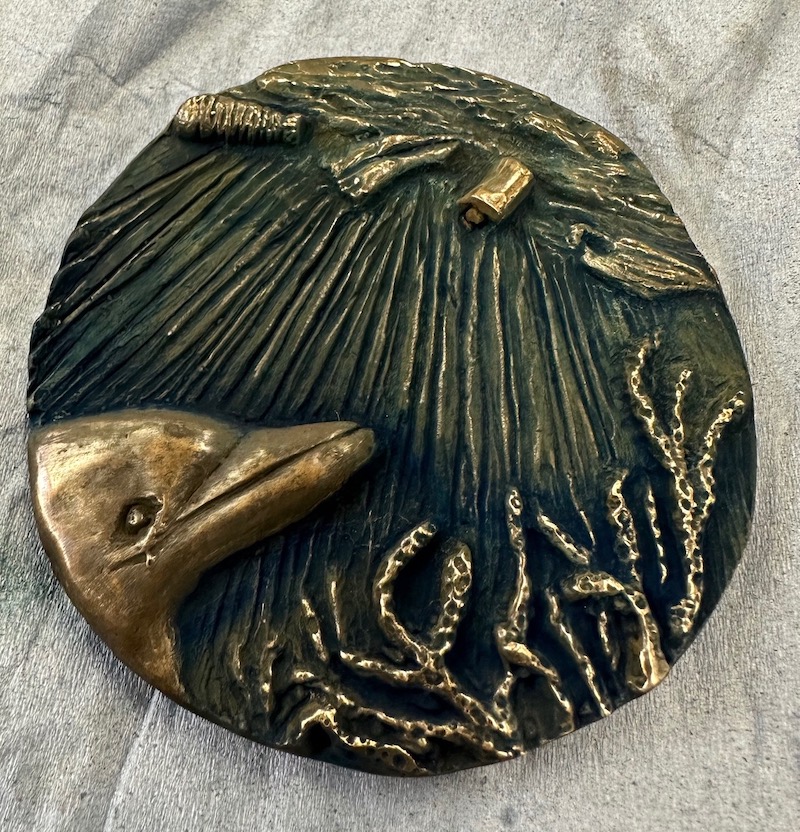 Claire's design includes a solitary teardrop from a dolphin, to signify this sadness.
"There are few experiences in the art world to match a bronze pour, and the skills learned – wax carving and modelling, ceramic shell or plaster cast making – can forever form part of an artist's working life," explained Marcy Leavitt Bourne, Director, Student Medal Project.
21 UK institutions took part, with a total of 165 cast medals: a new generation of medal makers.
Julian Cross, President of BAMS added: "It is inspiring to me, even after nearly 50 years as a practising maker, that so much ingenuity in form, design, and content flows out from these bronzes…It is in no small part that the dedicated involvement of so many skilled tutors and technicians has facilitated this blossoming of expression, allowing students to enter the field with confidence."
An exhibition of the medals is on show at Central Saint Martins in Kings Cross, London until 9 May.
To learn more about studying crafts at UCA, visit the course pages.