British Vogue profiles
third-year fashion student
Third-year fashion student, Mckenna Marsden, has been featured in an emerging designer profile by British Vogue, published today.
22 Feb 2023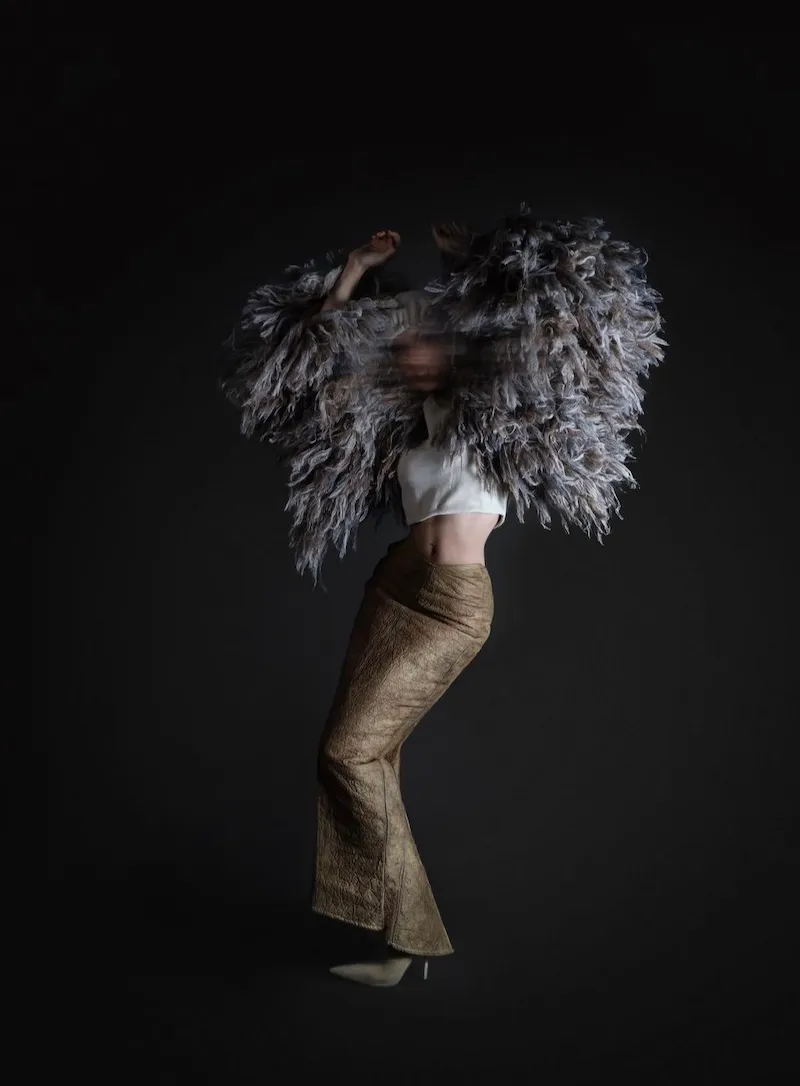 Mckenna was initially rejected by the iconic magazine when he asked if it would feature his work, but to his surprise, editors instead offered to profile him in their emerging designer advertisement.
Mckenna said: "Coming from Newcastle we have an expression 'shy bairns get nowt', which means if you don't ask you don't get, so I put that to good use. [When he found out] my heart dropped! I burst into tears and rang all my family. I was shaking but jumping with joy it was honestly the happiest moment of my life."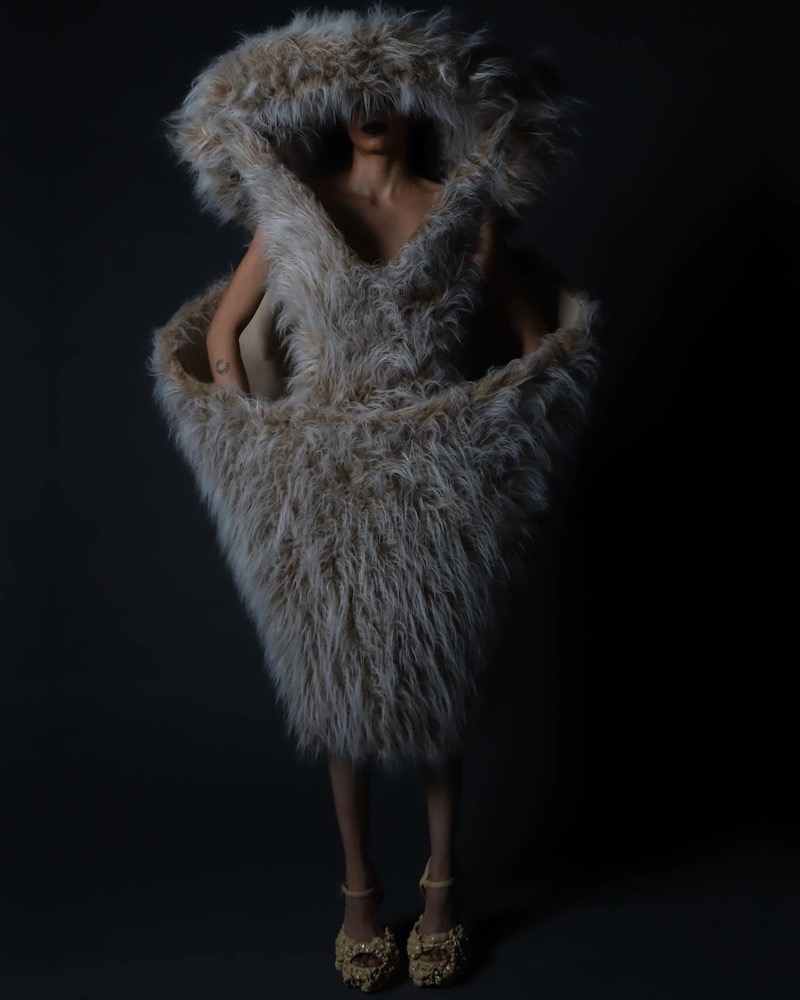 In an email to Mckenna, from British Vogue, they described his talent as "absolutely incredible" adding " I can't wait for our readers to see your stunning designs! I truly hope this is the start of something amazing for you."
Mckenna's passion for fashion started at around six years old, making dresses for his Bratz dolls, knowing one day he would make his dreams a reality. Driven by this and his knowledge of the fashion industry, he applied for BA (Hons) Fashion at UCA Epsom.
"UCA is one of the best fashion schools in the country, I loved the place. It gave me a sense of excitement, developed my garment construction and pattern-cutting skills, and tools to develop in my career – I couldn't be happier with my experience here," he said.
The emerging designer profile will feature in Vogue's March, April and May editions –and features an image from his latest collection: his graduate collection. His designs are influenced by symbols of his lower class upbringing; derelict buildings, anti-homeless architecture, youth culture, and the working class. His unique designs are full of texture, bold silhouettes, and creativity, made for the current generation.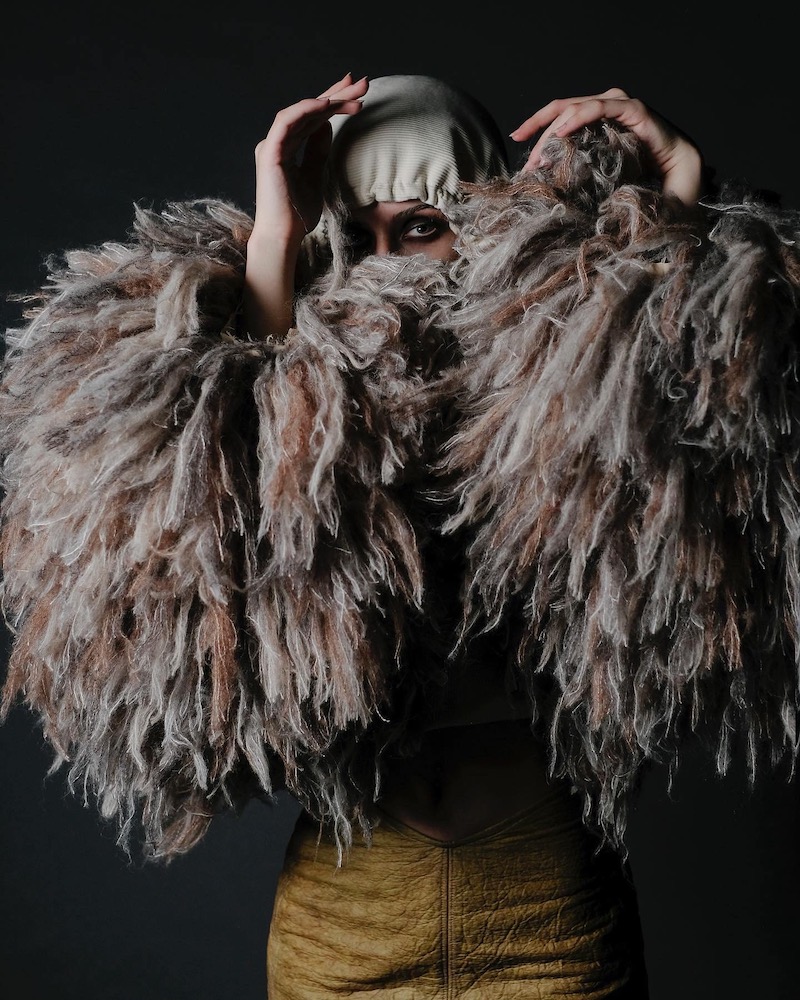 One of his garments emulates pigeons, a staple of the urban streets, using yarn to create a fringing effect, while another piece cleverly uses expanding foam to mimic derelict buildings.
"I aim to bring out the luxury of the working classes," Mckenna explained. "I have an eye for what looks good and what young people can relate to. I think creativity and the 'shock factor' has been missing from the fashion industry for some time, I'm ready to bring that back."
Having gained the confidence at UCA to throw himself into the industry, Mckenna landed a summer internship with Christopher Kane last year, a once-in-a-lifetime experience and something he will "forever cherish".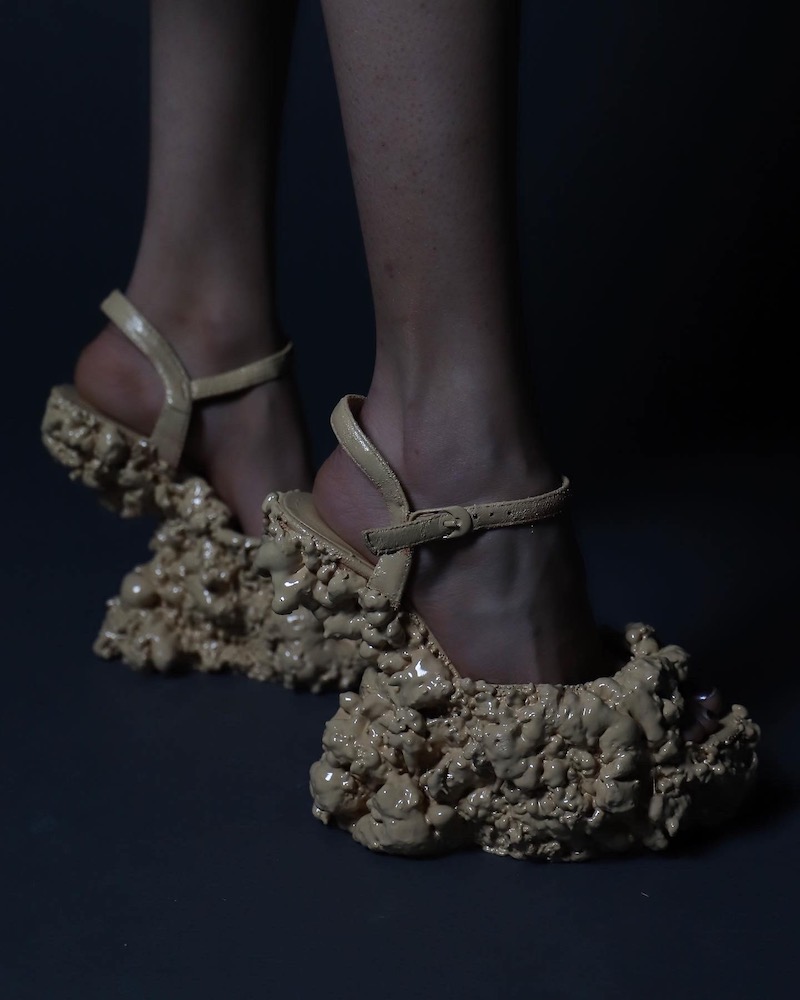 Having developed his aesthetic at university, Mckenna now plans to showcase his graduate collection at Graduate Fashion Week and go on to create his brand.
Mckenna said: "Garments can look amazing in photos, but they come alive on the runway, that's when a monumental moment is created.

"I am so lucky and grateful to UCA, British Vogue and especially my family for always believing in me and supporting my dreams. Anything is possible if you believe it and work hard for it no matter how many setbacks you may have, if you believe you can achieve your goals you can."
On the back of this exposure Mckenna has already had enquiries on behalf of celebrity clients so, watch this space.
To learn more about studying fashion at UCA, visit the course pages.