UCA student's film
to be shown at Cannes
A short film by a UCA student is to be screened in the Cannes Film Festival's Short Film Corner later this year.
26 May 2021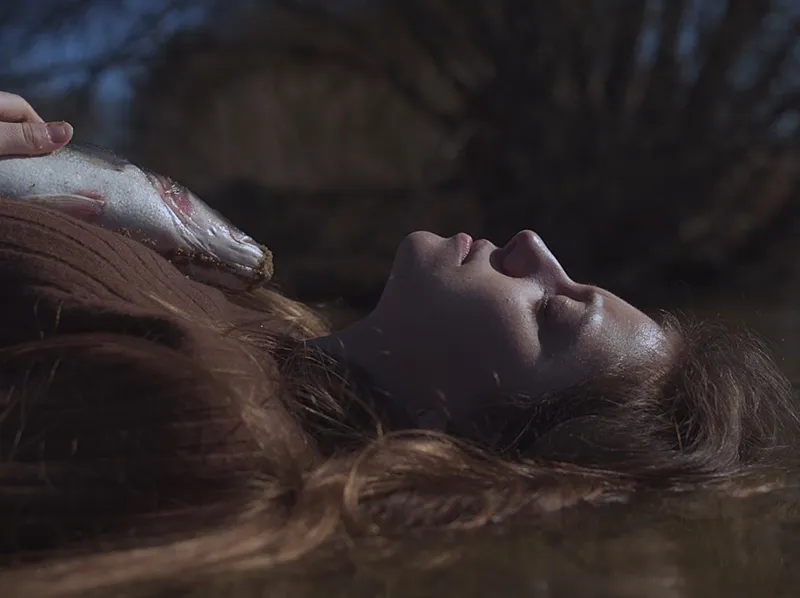 Fish To The Lake, a nine-minute short by third-year BA (Hons) Film Production student Youngdae Lee, will be shown to audiences on 16 July.
Youngdae, who is also known as Josh, has already gained plaudits for another short, Alone, which was runner-up in the Bertha Dochouse's Creative Response to Self-Isolation competition.
Fish To The Lake explores death, grief and letting go through symbolism – a fish represents a father figure, while two birds flying into the sky reflect their status in Korean culture as messengers between the earth and the sky.
We spoke to Youngdae about his film, his inspirations, how it was made and what's next for him after graduation.
Tell us more about Fish To The Lake – what's it about?
"It's about the sorrow, obsession, and sacrifice of a girl who lost her father and couldn't be with him when he passed. The girl finds a fish wrapped in plastic while listening to the funeral prayer over a phone call with her brother, and heads to the lake. She tries to bring the fish back to life, but when it does not work, she goes into the lake with the fish in her arms.
"The idea for this film came from my father's experience. I saw my father's sorrow as he wasn't there at the time of my grandfather's death. I wanted to show, in the film, that a child's love can be as powerful as a parent's."
So how long did the film take to make – was it more difficult because of the pandemic?
"It took a month and a half from scenario planning to filming, editing, and completion. Due to COVID-19, the number of people involved had to be minimized to meet the quarantine guidelines, so I cast an actress who is in her final year in the UCA Acting & Performance course, and I had to play several roles - screenwriter, director, DoP, editor, etc.
"It took ten hours for me to shoot, over two days - a very short time to make a film, but it proves that a good story with a passion behind it can still be told on film within a short period.
"That month and a half spent making the film was really exciting for me. I even have happy memories of going to the Waitrose Fish Corner every day for weeks to find the 'right' fish!"
What do you want audiences to take away from your film?
"I only hope that the audience will enjoy the film and that it will resonate with them, and their own lives. I do want people to have time to interpret, think about, and ponder over the movie, and the questions it poses about parents and children, life and death, religion, and the afterlife."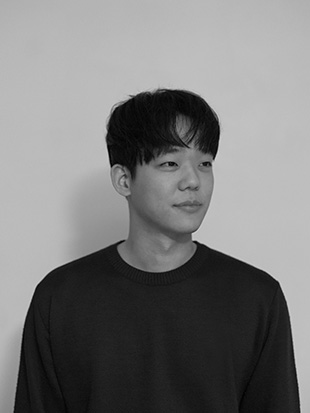 How did it end up being featured at Cannes?
"Being able to use life experiences in your stories is an opportunity we all have. I knew my story was unique, so felt confident in submitting it to Cannes. Thankfully, Cannes seemed to feel similarly, so now I have this opportunity to meet many people in the film industry in a different professional environment. As everyone knows, Cannes is a film festival that almost all filmmakers around the world want to go to.
"Last year, I took part in the indie documentary film festival Bertha Dochouse's 'Creative Response to Self-Isolation Competition: Inventive Connections'. It featured my film ALONE, which deals with everyday life isolated from the world during Covid-19. Then my documentary Wiraszka, about lives transformed by Covid-19, was selected for the Sunday Short Film Festival as a semi-finalist, and officially selected for both the London Lift-off Film Festival and the Berlin Lift-off Film Festival. I think those previous successes have also helped me on the way to achieving my aim of going to Cannes."
How has your UCA experience been? What has been the most important thing you've learned?
"I'm about to graduate now. Looking back, it's amazing how three years has passed so quickly. I remember when I went to Haslemere Bookstore with my crew to make a documentary in my first year. But now I'm preparing to move forward after shooting a graduation film, with professional knowledge. I've seen the growth of so many students - there are so many who love movies with a passion at UCA. The university is giving students the wings to become professional filmmakers; we benefit from lecturers with professional links, a strong curriculum, and plenty of production practice of an outstanding faculty. As a movie-loving student, the learning, experience, and environment have been amazing.
"Looking back on three years, the most important thing I learned at UCA is the power of passion and the breadth of possibilities. While studying movies, I fell in love with movies more. My passion led to opportunities for submitting films and that, in turn, opened up even more possibilities."
What are your career ambitions after you graduate?
"I'm going to keep making movies. I'll find work related to movies in the UK and I want to create films that uncover individuals' undiscovered identities. Eventually, I want to go back and forth between the UK and South Korea and make a movie shot in both countries. My experience as a South Korean in England will be helpful in South Korea, and my experience in filmmaking in South Korea will be greatly helpful in cultural exchanges with friends from all over the world who studied together in the UK. My goal is to create an inspirational film that inspires people to reinvent their lives in a sustainable way, without exploiting other people's relationships or nature."
You can find out more about our film degrees on our course pages.