Innovative Digital Fashion MA
is a UK first
A new Master's course in the future of fashion is launching at UCA this September.
23 Feb 2021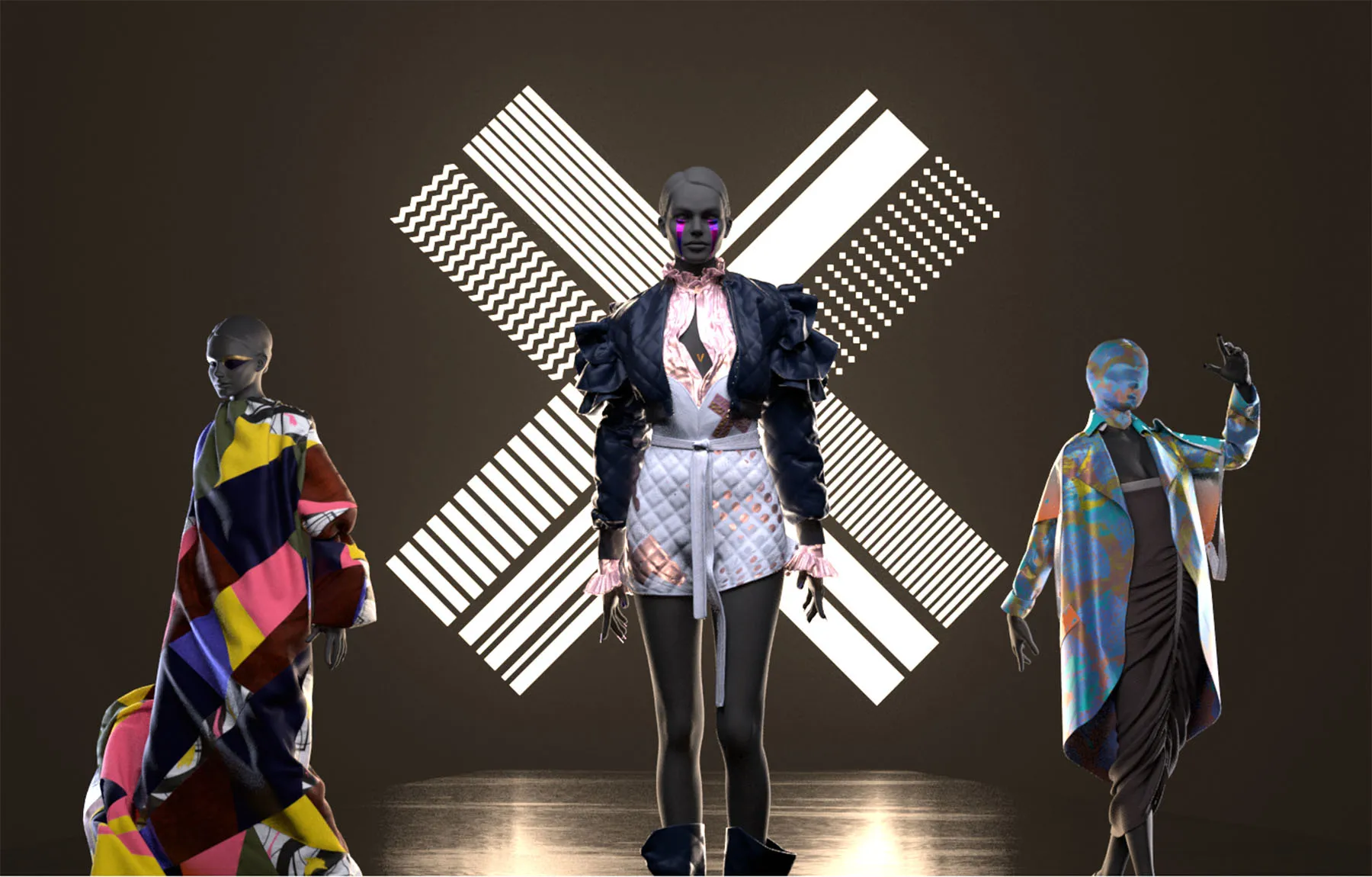 A new Master's course in the future of fashion is launching at UCA this September. MA Digital Fashion has been created for students who want to get involved in this new and innovative sector of the fashion industry – and it's the first of its kind in the world.
"We are excited to offer this pioneering new course, the first of its kind in the UK and globally," said Professor Jules Dagonet, head of UCA's School of Fashion. "It represents the next wave of 3D digital fashion, which sits at the crossroads between games and fashion. It encompasses the digitisation of the supply chain, the emergence of virtual catwalks and virtual try-ons, all the way up to pure virtual garments designed for games and social media platforms. UCA, as a comprehensive, award-winning creative university, is ideally positioned to train the next generation of 3D fashion designers."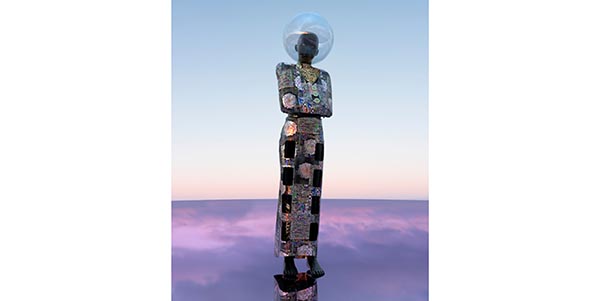 (Image courtesy of Emi Rosa)
The course is ideally suited to graduates and industry professionals with a diverse range of backgrounds from fashion to graphic design and games. For the fashion industry as well as consumers, the virtual realm offers designers endless creative possibilities. As climate change gathers pace, patterns of clothing manufacture, distribution and consumption are increasingly a cause of concern and alternative models are urgently needed. New technologies can, vitally, be used to save time and money, and minimise the wasteful use of resources. Major fashion brands across the commercial spectrum have already recognised the transformational impact of these technologies and are integrating these skills into their companies.
(Image courtesy of Tan Yang)
"Digital fashion is big business," added Professor Dagonet. "A virtual pair of trainers recently sold for $2,500, and a virtual Gucci dress for $9,600. It's hardly surprising that established fashion houses are paying attention and new companies specialising in virtual fashion are fast emerging, such as Fabricant, Virtual Rags, Drest and HypeBeast."
The one-year full-time MA course will be based at UCA's Rochester campus and aims to create fully skilled digital designers familiar with the interaction with manufacturers, distributors and consumers.
It is underpinned by UCA's highly skilled and experienced academic and technical fashion team, as well as innovative industry practitioners. The course will also offer access to and training in the latest cutting-edge specialist software – including the latest 3D Gerber Accumark. Together these physical and digital resources offer students the chance to become experts in the new world of virtual fashion.
For more information, see the MA Digital Fashion course page.