Illustration student's beautiful book
tackles the complexities of grief
After losing someone close to her, BA Illustration student Lucy Munt set out to use her talents to help other young adults coping with loss.
12 Apr 2021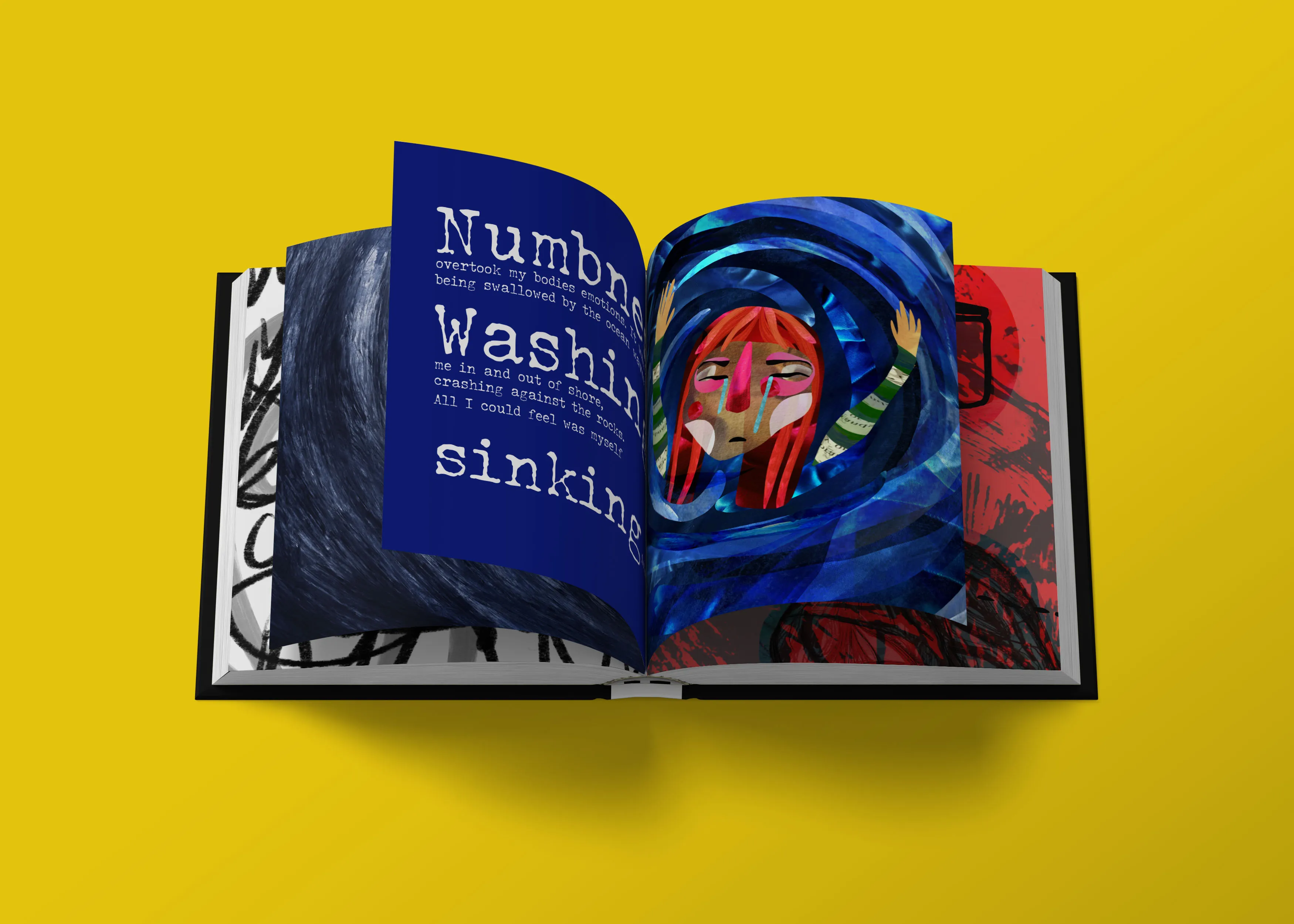 UCA students are constantly creating work that can inspire, innovate and stimulate conversation — and third-year Illustration student Lucy Munt's latest project is a case in point. Lucy, who studies at our Farnham campus, has created a book aimed at young adults, which offers advice on how to deal with grief. She used her own experience of losing someone close to her suddenly as her motivation for the four-month project.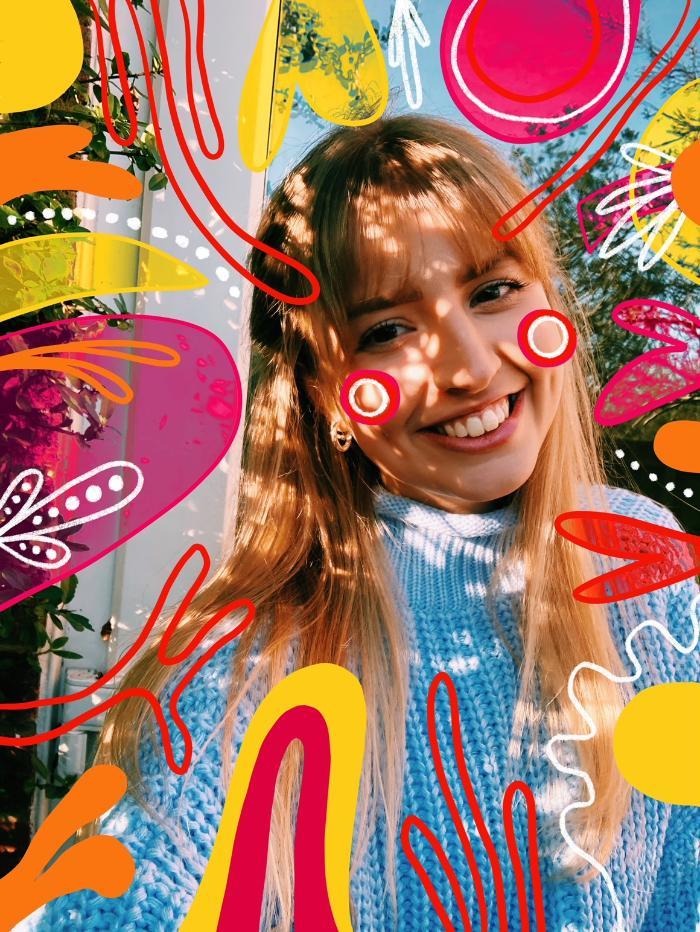 "I created 'How do I grieve?' from a brief set by the charity Creative Conscience," says Lucy, who hopes to make a career as a freelance illustrator. "I lost someone very close to me and it was a sudden death, which was so unexpected and an experience that I wish no one had to go through. But I found there were no engaging or visual books to help me understand what I was going through, and young adults are experiencing more problematic responses to loss than we think.
"From the project research, I learned that there aren't many visual and metaphorical books on the market to help people understand grieving. They just contain blocks of text, and don't seem to be well thought out. I felt this needed to change.
"I also learned that bereavement, especially in young adults, often leads to complicated grief or depression, and can result in an increase in drug, alcohol and tobacco use."
The result of Lucy's hard work is her beautiful book, which charts the story of Emma, who is going through the complicated journey of grieving after the loss of her best friend. Lucy uses metaphorical objects to help the reader see grieving through symbols, which she uses to communicate emotions and feelings.
To create her book, Lucy experimented with many mediums, such as acrylic and watercolour paints, digital art and collages.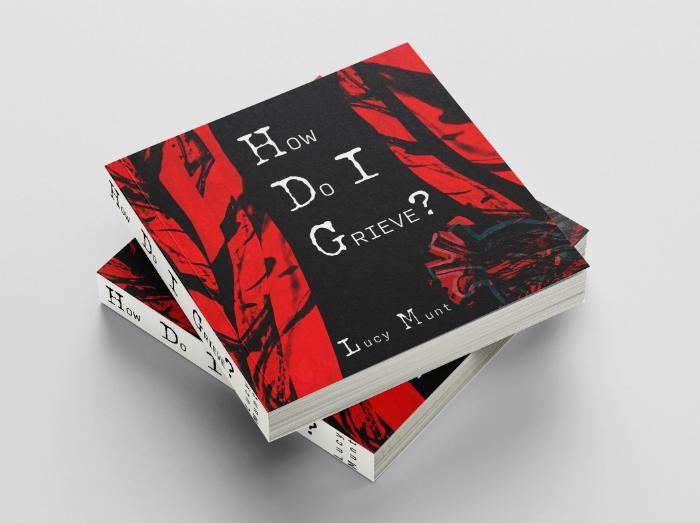 "I think it's important to try a variety of working methods in order to discover the appropriate medium to communicate such an important subject," says Lucy. "I love Mixed Media, so my way of working is mixing analogue and digital mediums together to form a collage of my visuals. Using Procreate allows me to quickly express my thoughts visually. I used a variety of textured and analogue drawings that I photographed and mixed into my work to give it a much more personal touch."
Lucy chose to study BA (Hons) Illustration because of her passion for telling stories.
"I like making images that can make a difference to people, whether that's as part of educational books or just fun, creative illustrations that make people smile," she says.
"I wanted to widen my knowledge within the creative industry, to experiment with different styles and to use the facilities to work in different professional environments. The atmosphere at UCA is extremely creative and that's what I love to surround myself in and get involved with."
Lucy is now hoping to find a publisher who will turn her book into a real, tangible product. Anyone interested in helping can reach her via her Instagram page, @lucymunt