Arts
Award
'I hadn't really considered university as an option before Saturday Club, so it's definitely made me think about it more seriously...it's made me think that the environment is somewhere that I can fit into.'
- Art and Design Bronze Arts Award Saturday Club student
UCA's Outreach team have dedicated Arts Award Advisers to support schools and colleges to deliver all levels of Arts Award, from Discover to Gold.
Arts Award is a unique set of RQF recognised qualifications that supports young people to build their portfolios, expand their CVs and develop as creatives. Arts Award can be achieved in any creative subject from fashion to digital art, performing arts to design technology.
To achieve their Arts Award, young people participate in arts activities and workshops, experience art events, get inspired by artists and share their arts skills with others.
Find out how UCA can support young people in your school, college or organisation to complete their Arts Award.
As an Arts Award Trinity Champion Centre, our support includes:
Free creative workshops, presentations or resources to support learners in achieving their Arts Award

Spaces for young people to attend an Arts Award programme

Support for staff with planning, delivery, assessment and moderation of Arts Award.
Arts Award is available in multiple levels to suit ages and abilities - below are UCA's recommendations for students in years 7 to 13 (or equivalent ages):
Discover and Explore - introductory levels, recommended for Years 7 to 9. Ideal for a focus day or extracurricular activity e.g. form time or after-school clubs. Ideal for larger group sizes.
Bronze - Level 1 RCF qualification, recommended for Year 9 and 10. Ideal for after-school sessions, lunch clubs, or six-week projects. Bronze can be delivered to a whole class - we would recommend a max group size of 25.
Silver - Level 2 RCF qualification, recommended for Years 10 to 12. Ideal as a progression from Bronze level, across 12 weeks. Can also be run as after-school sessions with additional independent study. Recommended for smaller groups, e.g. 15 young people.
Gold - Level 3 RCF qualification (worth 16 UCAS points), recommended for Years 12 and 13. Also suitable for FE equivalent level learners, Gold is ideal for progression into Higher Education. Recommended for small cohorts running across an academic year with a strong emphasis on independent study.
We have dedicated Arts Award Advisers who can support your school, college or community organisation to deliver all levels of Arts Award.
If you are already running an existing Arts Award programme or would like to get started, please get in touch by emailing outreach@uca.ac.uk.
Explore our upcoming
Arts Award opportunities
Working in
Partnership
UCA is delighted to have been named an Arts Award Trinity Champion Centre 2022/23 for our successful support and delivery of Arts Award qualifications, and commitment to facilitating arts and culture for young people.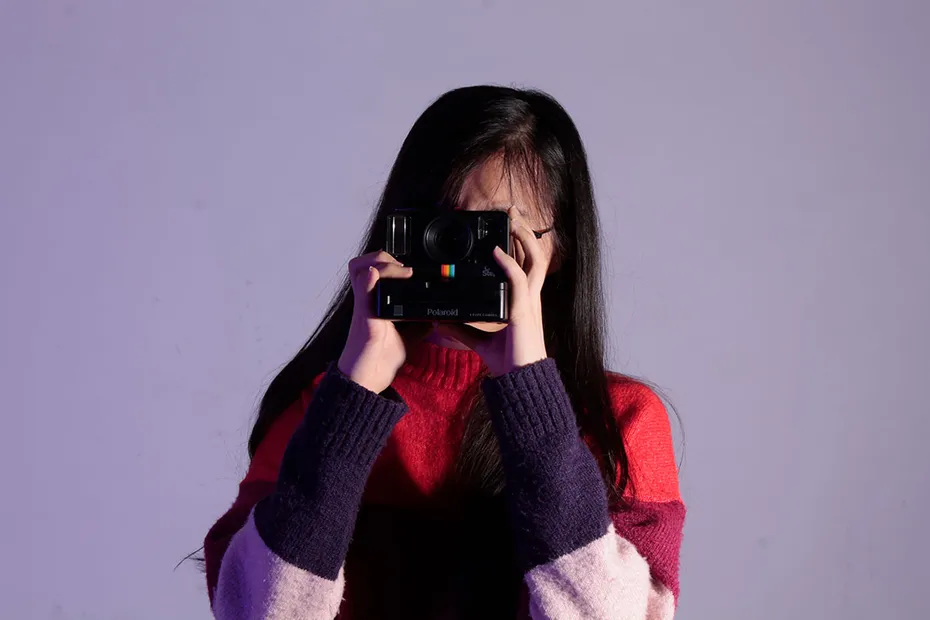 Arts Award inspires young people to explore new art forms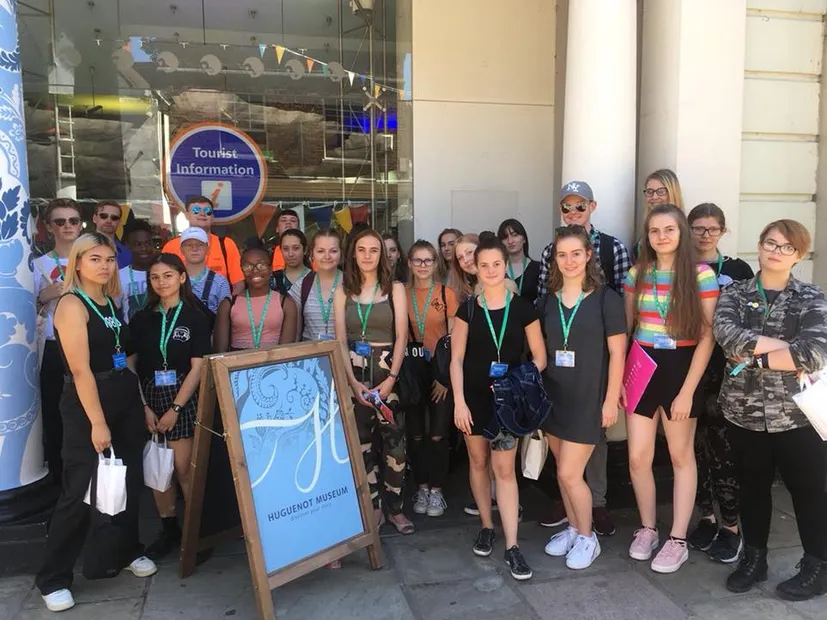 Inspiring young people to experience local arts and culture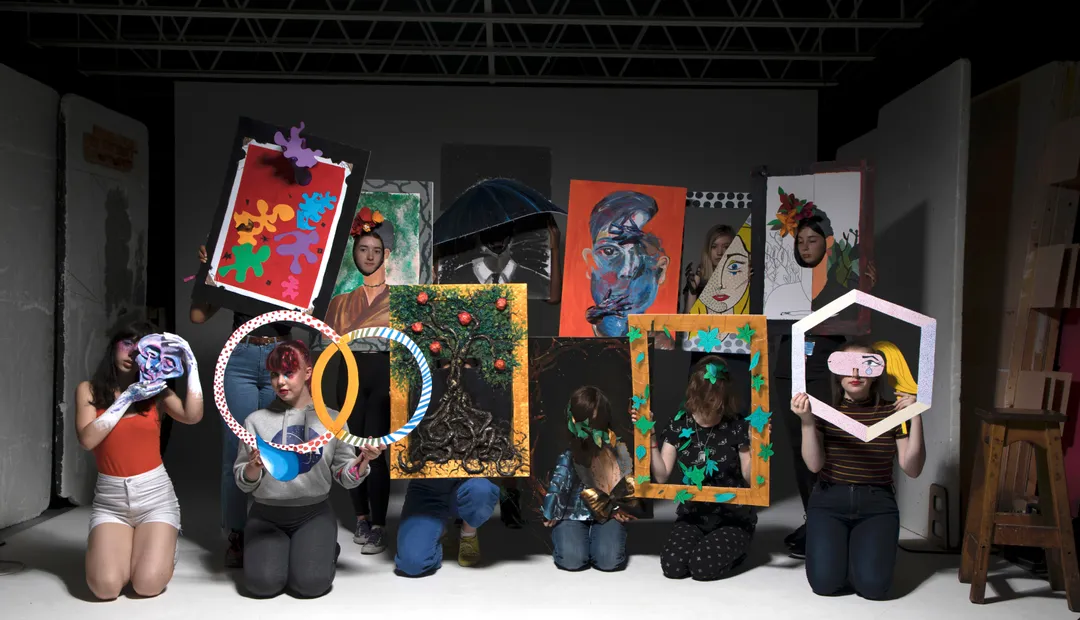 Encouraging collaborative and independent activities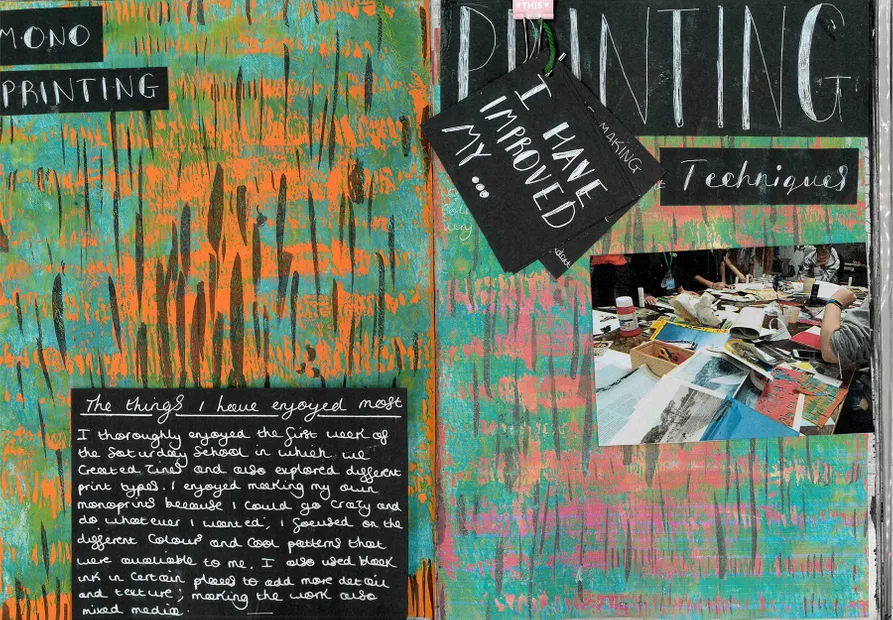 Portfolios to record their Award, using for progression opportunities