Graduate becomes Total Theatre Award Assessor
for the Edinburgh Fringe
23 Aug 2019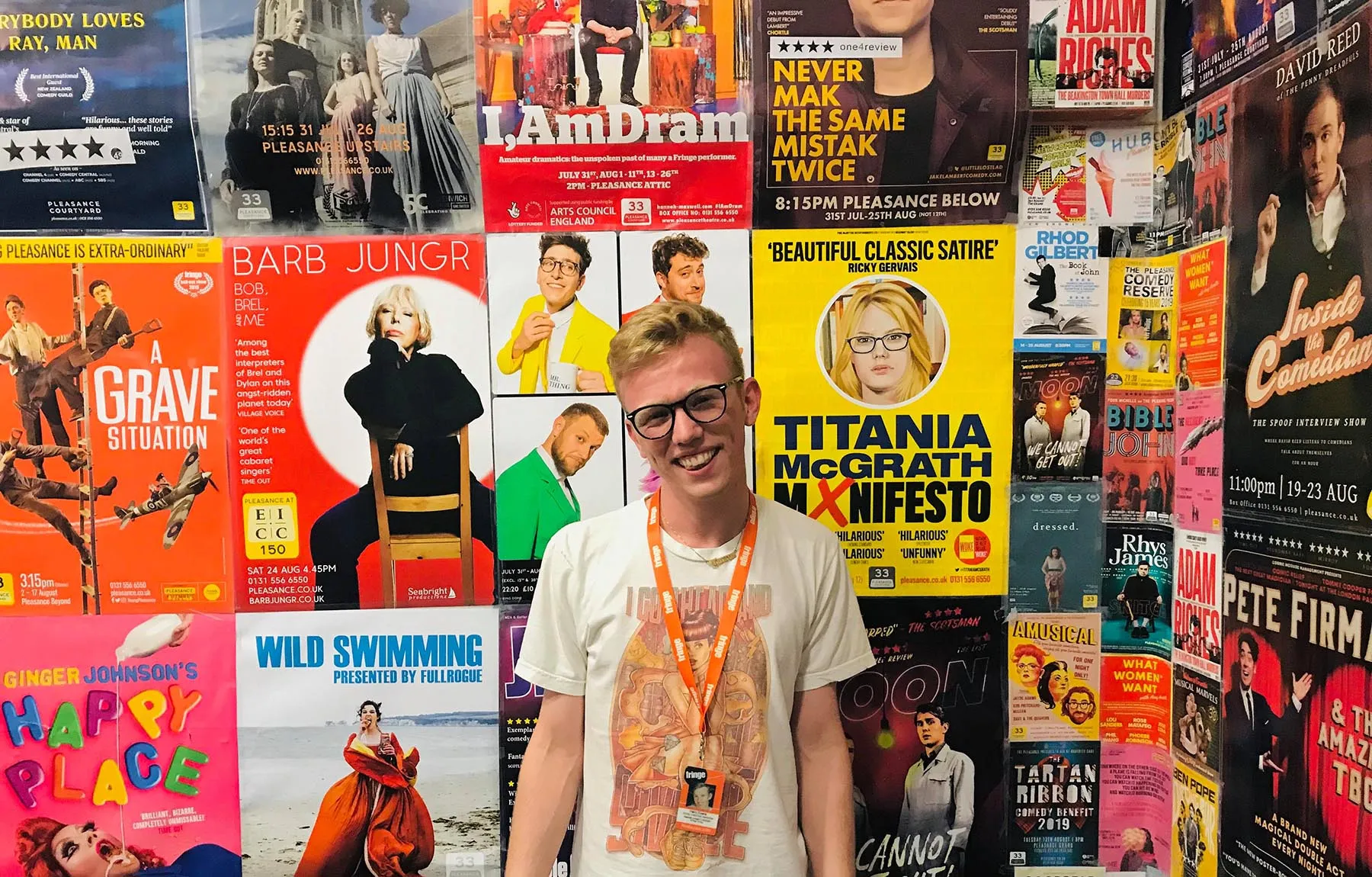 Acting graduate and Farnham Maltings Graduate Award winner Harry Evans, from the University for the Creative Arts (UCA) Farnham, has attended this year's Edinburgh Fringe Festival as an assessor for the Total Theatre Awards.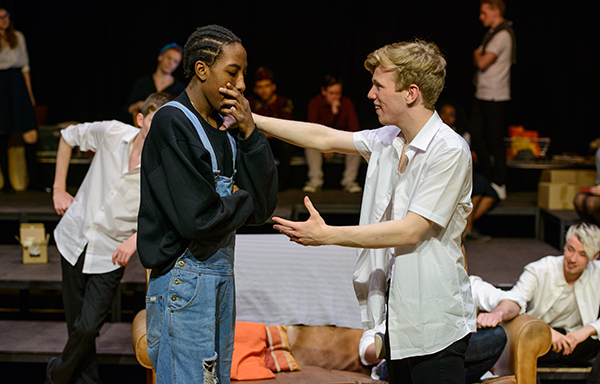 The Total Theatre Awards are a volunteer-led organisation bringing together artists, critics, presenters, producers and academics to debate and award excellence. They rely heavily on sponsorship, and this year they had eighteen sponsors, including Farnham Maltings.
"During the Fringe I saw fifty-one shows over twelve days, sometimes seeing six shows a day. Between us all we saw over four hundred productions, and deliberated them all," he said. "We had meetings every other day to discuss the shows we had just seen, then a final meeting to decide upon the shortlist. It was an intense but very insightful process, which I thoroughly enjoyed."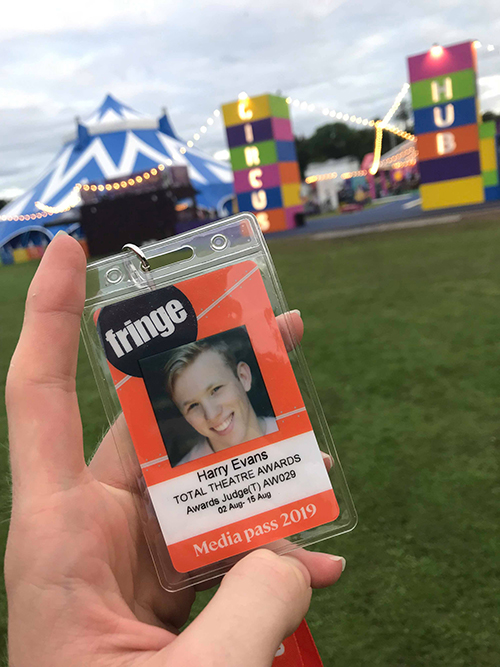 Among the shows Harry frequented, one was in a yurt, another was in a double-decker bus, and others were set in army camps, libraries, hotels or churches. "Nothing is off-limits in Edinburgh!" said Harry, who also saw a fascinating show about art, where the actors were playing different colours from a paint palette.
So, what were some of Harry's favourite must-see shows?
"I have so many!" he said. "I have a strong list of twenty I would recommend, here are just a few: Burgerz by Travis Alabanza, Frankenstein: How To Make A Monster by BAC Beatbox Academy, The Canary And The Crow by Daniel Ward and Middle Child, and Deer Woman by ARTICLE 11. If I had to choose performers to watch for the future it would be Travis Alabanza. They are artists who inspire me massively. Their show, Burgerz – about their obsession with burgers – was incredible, poignant and made me both laugh and cry."
The Total Theatre Award shortlist can be viewed here and the winners will be announced on Friday 23 August.
To learn more about UCA's BA (Hons) Acting course visit the course pages.
To find out more about Harry visit his website.