Textile alumni exhibit talent at
Surface Design Show 2023
Two UCA textiles alumni are featuring in the Surface Design Show 2023 after being chosen for the New Talent showcase.
06 Feb 2023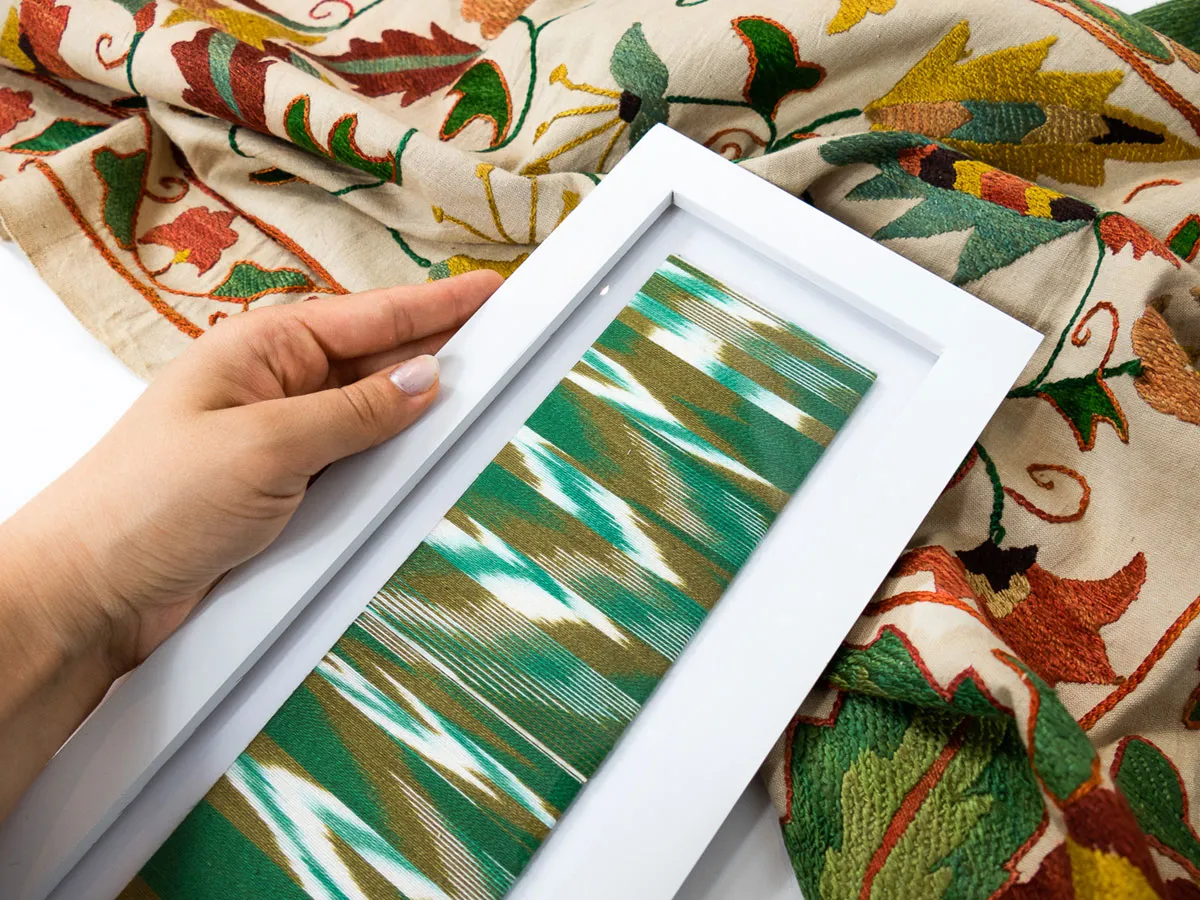 Nadhirah (Naddy) Mizan and Shakhina Mirjonova are two of 30 emerging artists exhibiting at the two-day show, which runs from tomorrow, Tuesday 7 February, at the Business Design Centre, London.
Featuring biomaterials, natural materials, digital print, textiles, furniture, weaving, wallcovering and biopolymers to name a few, New Talent celebrates the best of surface material innovation, will inspire visitors and give exhibitors a chance to learn from each other and connect for a better future.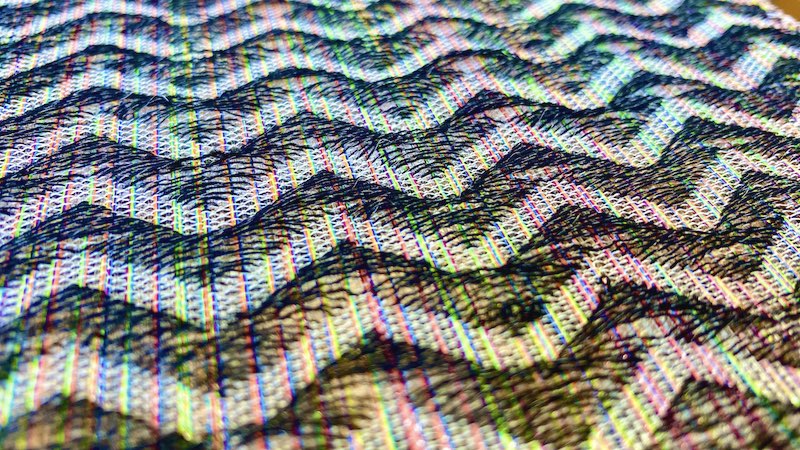 Naddy is a textile artist/maker based in Kuala Terengganu, Malaysia. She graduated with a BA in textiles in 2020. Her work has a natural illustrative and experimental quality to it and a vibrant with a contemporary feel. Her main inspiration is nature. She takes natural forms and beauty and applies these to textiles and surface design.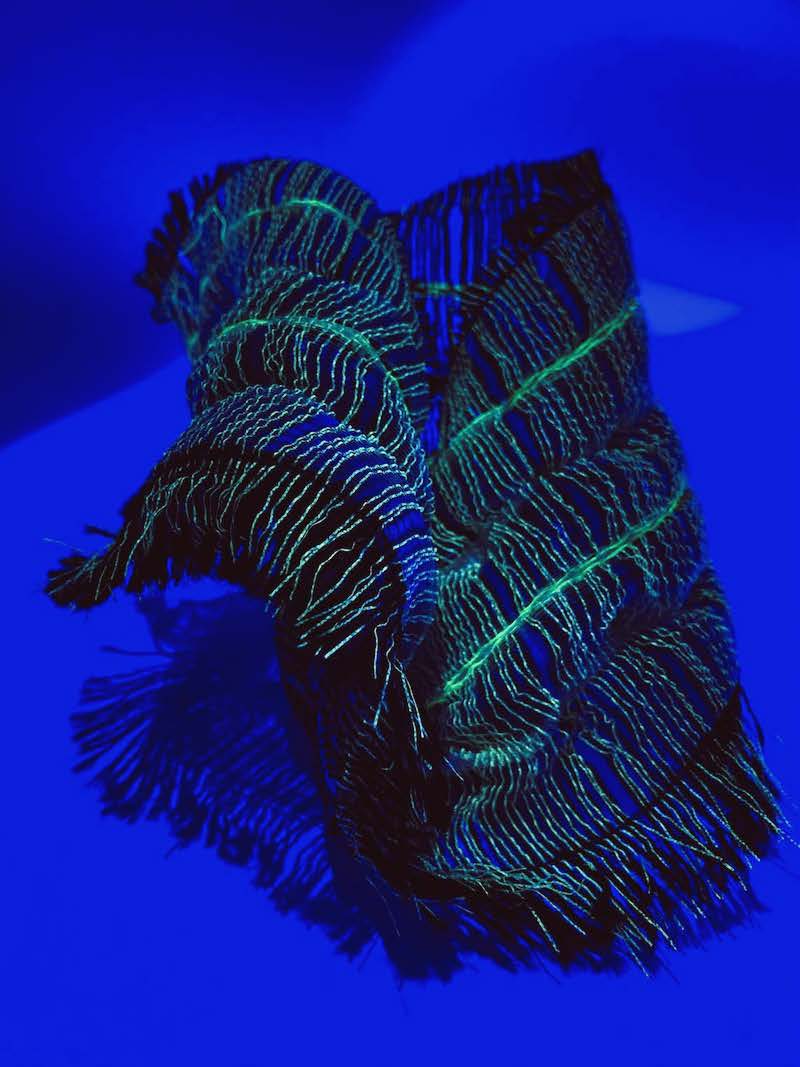 Through her most recent woven pieces, she hopes to bring awareness to and forge a connection to the ocean. By experimenting with monofilaments – glow-in-the-dark yarn, silk steel, and copper wire – she creates sculptural woven pieces to bring attention to the alarming damage being caused to our oceans, which causes the corals to glow.
"I am captivated by the intricate, shifting, and organic patterns found on coral, but rising sea temperatures are causing our corals to glow, which is a visual indicator that our planetary systems are starting to fail," said Naddy. "I am keen to capture the beauty of what we may lose if we continue to damage our environment."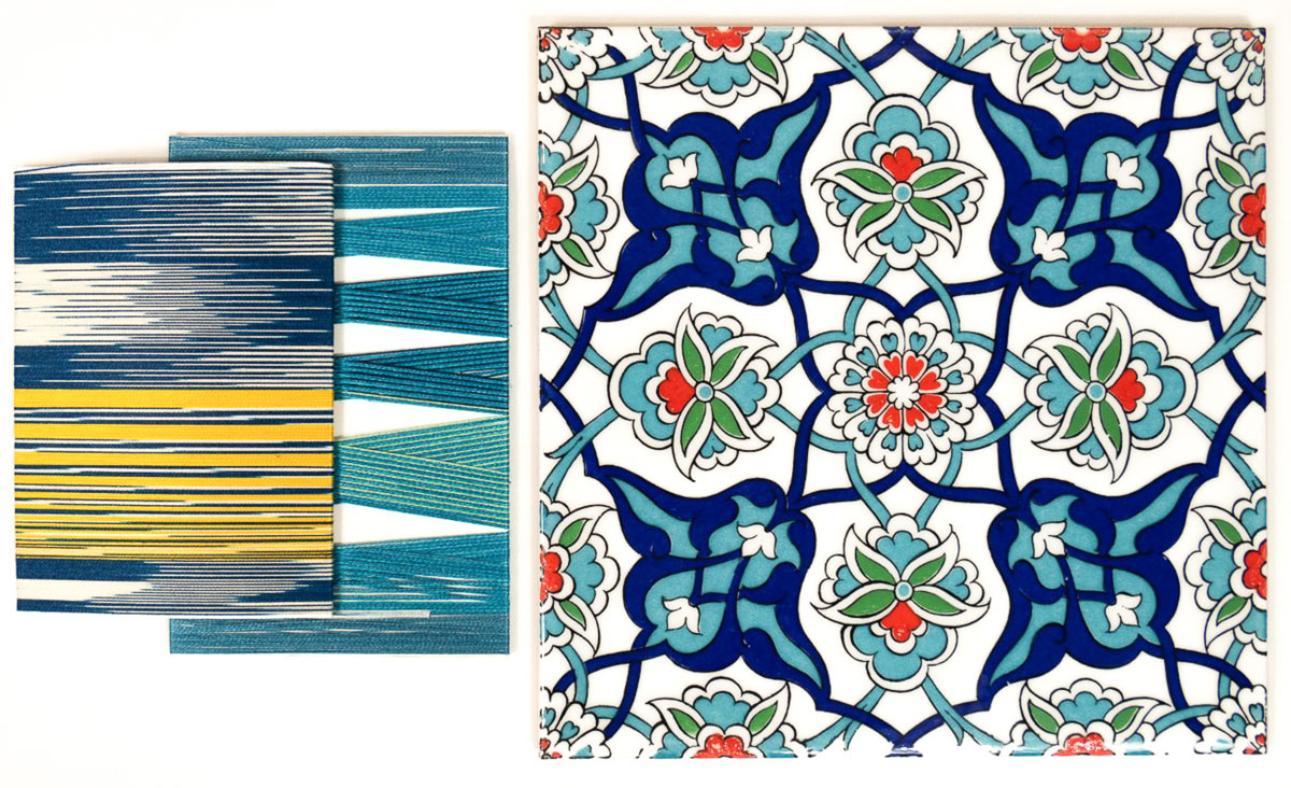 Shakhina, a textile artist who specialises in weaving, graduated from the same course a year later. She creates hand-woven pieces using the traditional ikat technique – resist dyeing on yarns before weaving. Her work is heavily influenced by her childhood in Uzbekistan, surrounded by heritage, old master weavers, and handmade goods. Her designs combine both traditional and modern techniques to create intricate patterns that take inspiration from nature, architecture, and Uzbekistan.
Shakhina said: "My creative practice includes hand-dyeing fabrics and yarns, weaving on a table loom, and creating unique surface patterns through card winding. Bold and vibrant colours are a key element in my work, I enjoy experimenting with various tones in the dye lab, helping me create one-off pieces."
Surface Design Show runs 7 – 9 February, Business Design Centre, London
To learn more about studying textiles at UCA, visit our course pages.