Fashion student shortlisted for
sustainable fashion prize
A final-year BA (Hons) Fashion student from the University for the Creative Arts (UCA) reached the top 15 of a prestigious sustainable fashion prize.
22 May 2023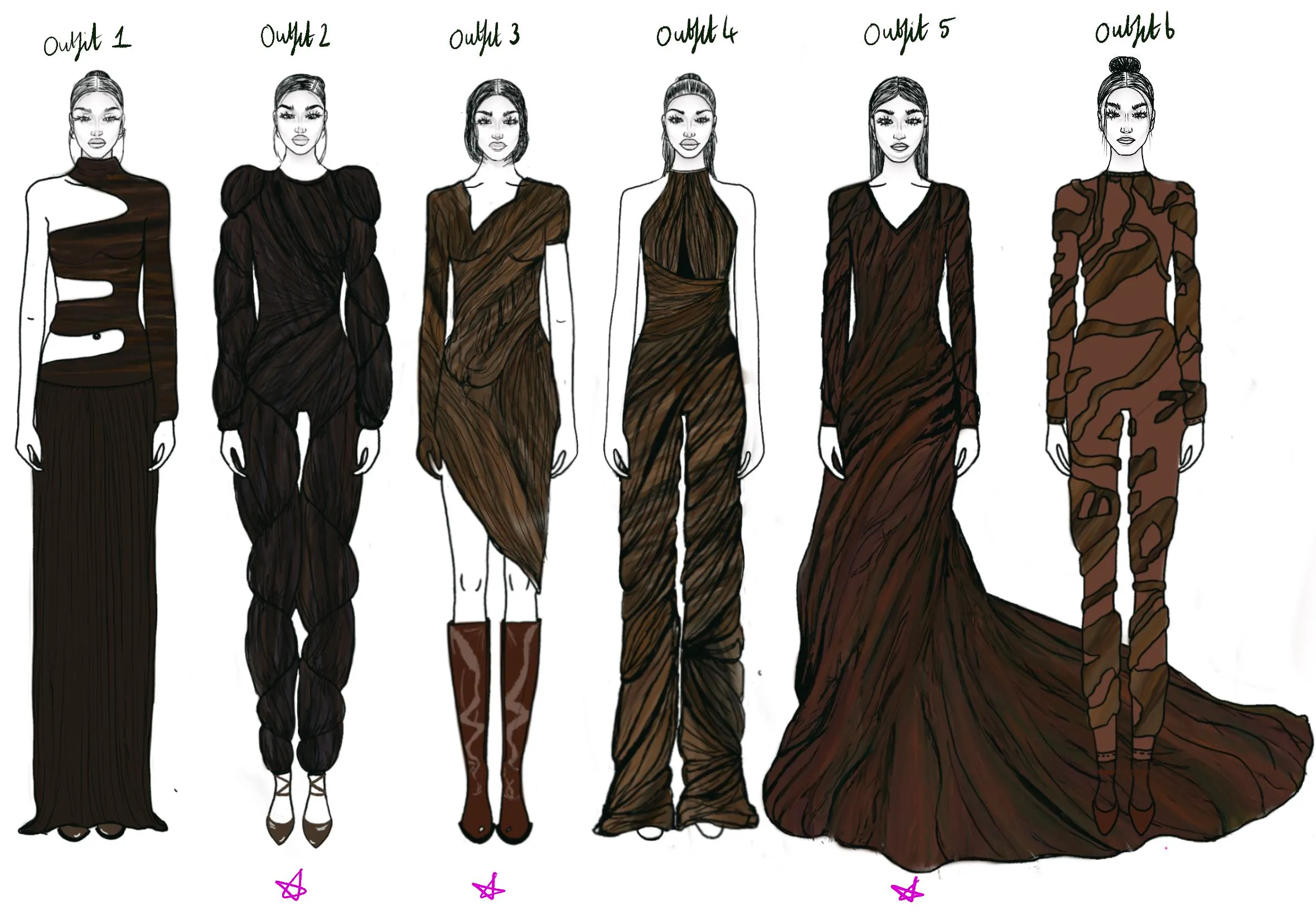 Typically a menswear designer, Kimberley Horvath was shortlisted for the Tencel X Mother of Pearl X GFW competition, and although she didn't make the final five, she took a lot from the experience.
"[The competition] has shown me that I can succeed in womenswear as well as menswear," she said. "It has given me a lot of confidence in my ability. It has also made me think about how I can create more sustainable menswear collections: using more sustainable and environmentally friendly fabrics, recycling, and using recycled garments."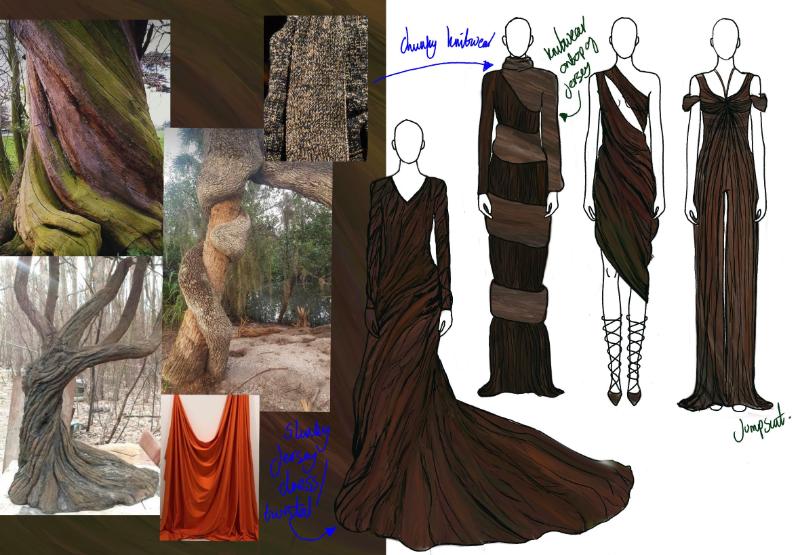 The design competition, Fashion Reimagined, was inspired by Mother of Pearl's Creative Director Amy Powney, and her documentary about creating a sustainable collection from field to finished garment.
Using this as inspiration, students were asked to create a six-piece collection incorporating circularity, next life and a theme of trees.
"The film made me stop and think about the whole fashion industry and how I can produce more environmentally friendly and sustainable collections," said Kimberley. "It showed me the bigger picture of what comes out of the fashion industry each year and how a lot of it is not sustainable."
Her design took the tree theme literally and her research explored how tree trunks and their roots twisted around themselves. She incorporated this into her designs and proposed using fabric manipulation, through draping, and printing the fabric herself, which would be inspired by different tree textures.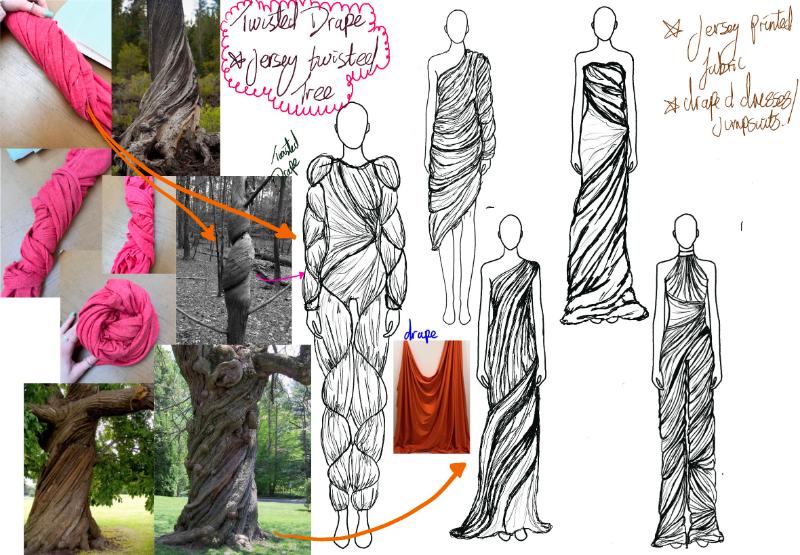 To answer the circularity and next life element of the competition brief, Kimberley proposed using recycled jerseys and that the garments in the collection could be turned into different items of clothing i.e., trousers and t-shirts, when their initial usage was done with, giving the garments a longer lifespan
The five winning designers have gone on to have one of their garments selected by Amy Powney - crafted and manufactured using fabrics made from TENCEL fibres. These will then go on show at Graduate Fashion Week.
To learn more about studying Fashion at UCA, visit the course pages.
For more information on Graduate Fashion Week, visit the GFW website.