New challenge for
UCA's President & Vice-Chancellor
The University for the Creative Arts' President & Vice-Chancellor Professor Bashir Makhoul is set to take on a new challenge at University Canada West (UCW) following a short retirement.
10 Aug 2023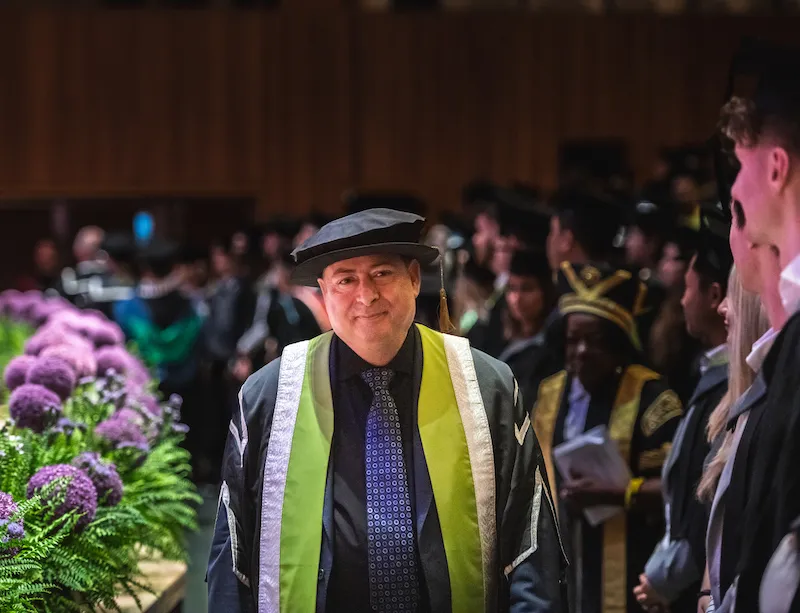 An internationally recognised artist and author in his own right, UCW sought out Professor Makhoul's creative, scholarly and higher education expertise, taking with him a successful track record of innovation, student experience enhancement, and internationalisation.
The role comes following a brief period of retirement from UCA, where his six-and-a-half-year tenure heralded the opening of the Business School for the Creative Industries, implemented a new curriculum for greater academic success, spearheaded seven world-leading research centres, and enhanced UCA's international reputation.
Professor Makhoul said: "Together with UCA's talented and dedicated academic and support staff, we have accomplished much in the last six-and-a-half years.

"In my time as President & Vice-Chancellor, we have worked tirelessly to develop courses that produce career-ready graduates who can respond to evolving needs of the world.

"Being part of UCA has been the most productive and fulfilling experience of my career, thus far. I will always feel like a member of the UCA community and will continue to support and champion the University and its global reputation."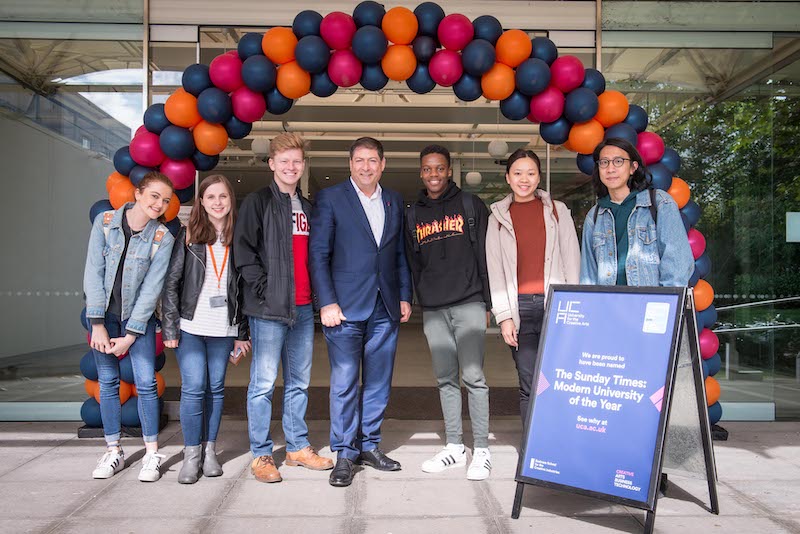 Jeremy Sandelson, Chair of UCA's Board of Governors, said: "Professor Bashir Makhoul has been an exceptional President & Vice-Chancellor. During his tenure, the University was named Modern University of the Year by the Times and The Sunday Times Good University Guide, was granted the prestigious Research Degree Awarding Powers by the Office for Students, and significantly expanded its estate – at home and abroad – to meet our growing student demand.
"Professor Makhoul leaves the University with an outstanding legacy, and we are deeply grateful for his hard work, commitment and innovative thinking. Our next task is to appoint a worthy successor who can continue the growth of the University."
Professor Bakhoul will take up his new post in October 2023 but will retain his links to the UK through his artist studio.