Glass artists receive acclaim in
contemporary glass competition
Two 2023 glass graduates have been recognised in this year's Contemporary Glass Society (CGS) and Glass Sellers Glass Prize.
22 Sep 2023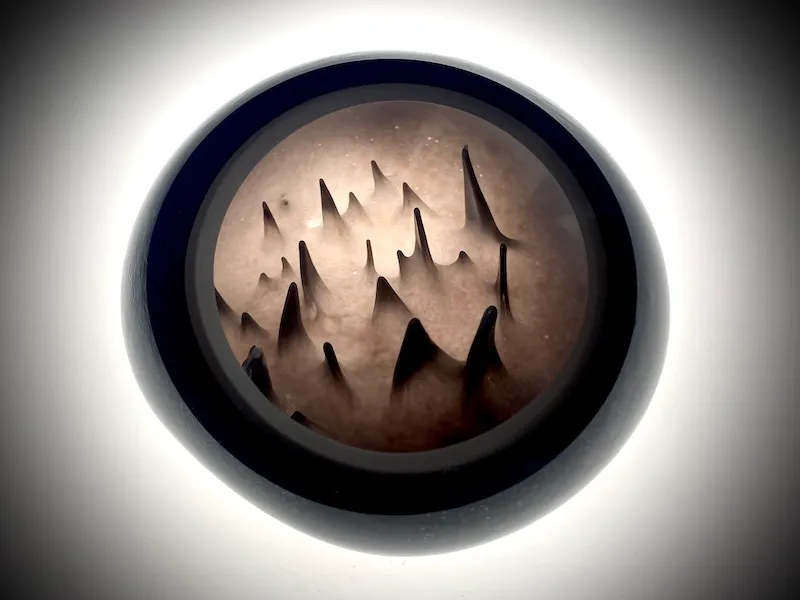 'Arcady' by © Roos Peeters
Roos Peeters, a graduate of BA (Hons) Ceramics & Glass, won second prize with their graduate project, Arcady, which is influenced by biomimicry – imitating the living. And by using incompatible materials with the organic movements of blown glass, they can explore internal worlds and spaces, creating otherworldly glass landscapes that are both fragile and unpredictable.
Roos won £150, a £100 voucher from Warm Glass, and a year's subscription to Neues Glas – New Glass. Their work will also be featured in the New Graduate Review 2023, produced annually by the CGS to feature emerging glass art graduates.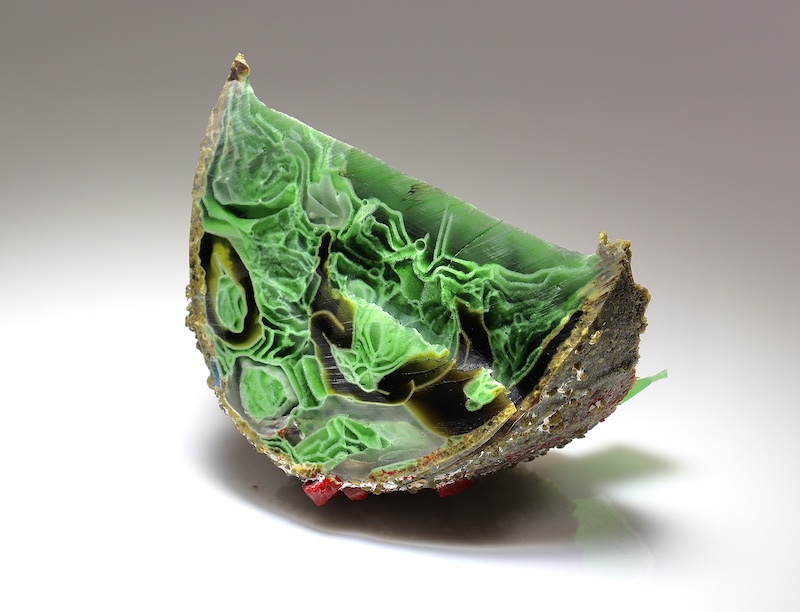 © Ali Jarvis
Also having her work featured in the New Graduate Review is MA Glass graduate Ali Jarvis, who received a commendation for her work.
Using classical crafting skills with innovative methods, Ali explored the use of waste glass in art. She developed a unique material language to intentionally mimic natural forms. Her pieces are ambiguous and misleading, with subtle suggestions of the truth behind their material source. They are more akin to fine art sculptures and reflect the fragility of our planet.
Ali said: "I'm delighted to have my work commended by the CGS Graduate Glass Prize. My MA has involved extensive experimentation and testing of waste bottle glass to make these sculptures so, to have my work acknowledged means a great deal to me."
To learn more about studying Glass at UCA, visit the course pages.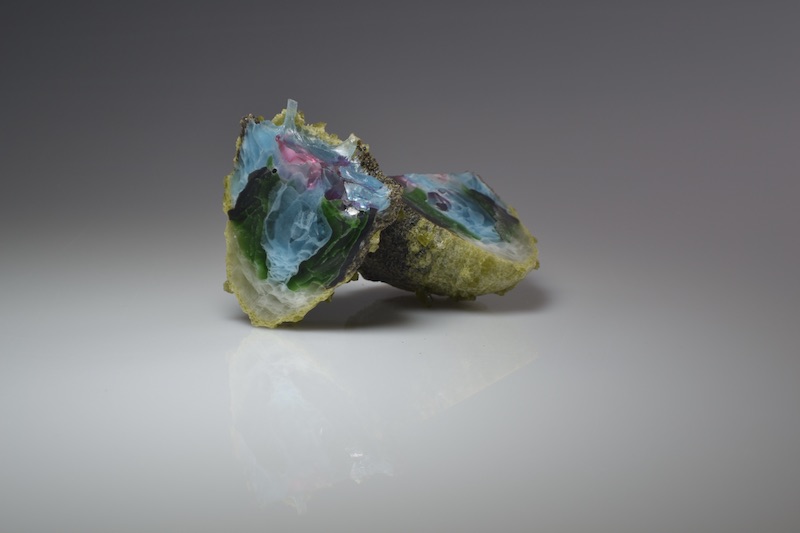 © Ali Jarvis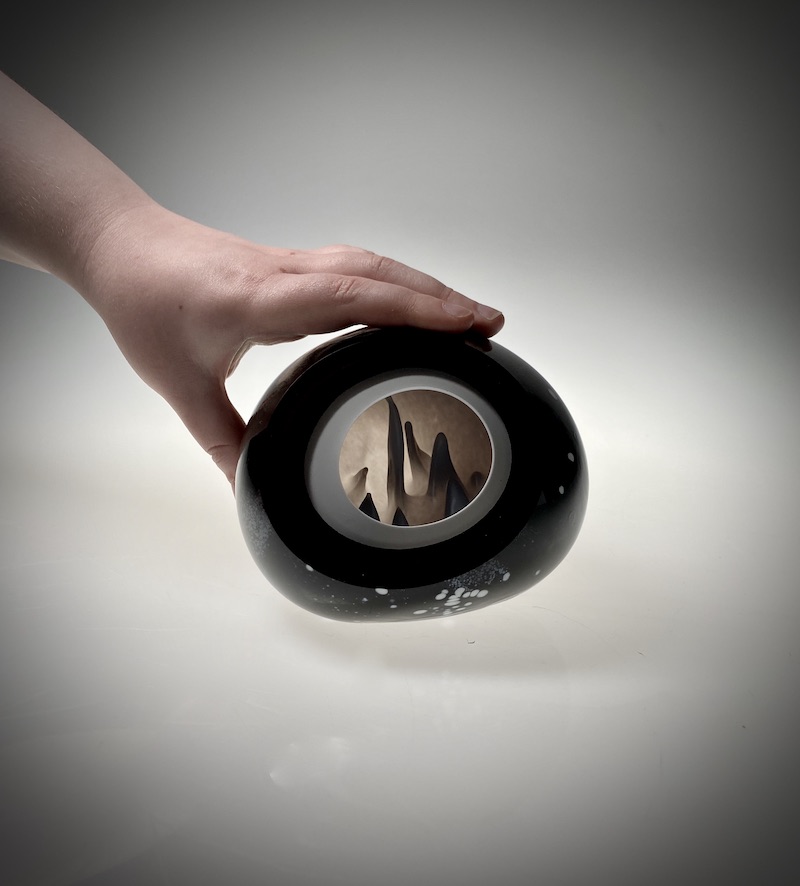 © Roos Peeters