Creative duo publish children's book
to raise environmental awareness
A new children's book encouraging environmental awareness to its young readers has been released by two University for the Creative Arts (UCA) alumni – just in time for Earth Day.
19 Apr 2023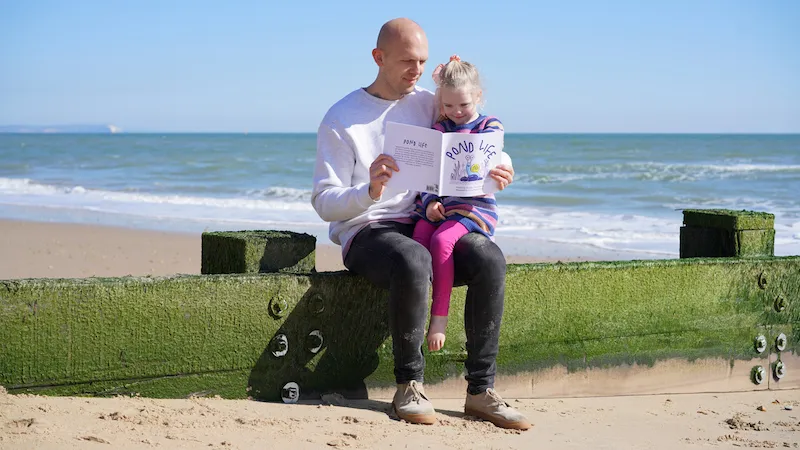 Author Dominic Brancaleone graduated from UCA Farnham in 2006 with a BA (Hons) Arts & Media, it was during this time that he met the book's illustrator Craig Montgomery – now a graphic designer – who graduated with BA (Hons) in Animation.
They've published Pond Life, which follows Samuel the Snail on a journey of discovery as he meets colourful characters that make him think about the environment and his impact on it.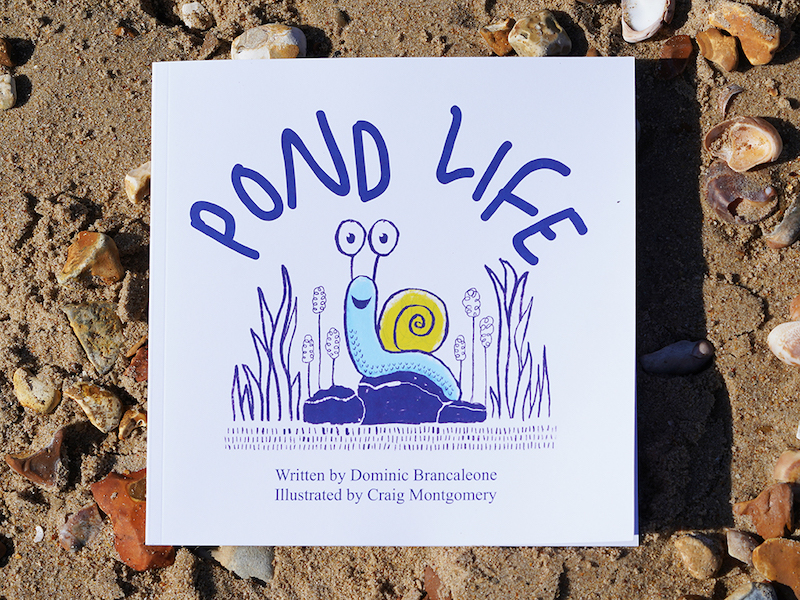 The idea came about after Dominic, a local surfing enthusiast, and his family noticed the increase of litter left behind on beaches and plastic and pollution build-up.
"I knew Craig from my time at UCA, but we reconnected when he moved from London to Bournemouth," said Dominic. "After discussing some ideas, we clicked creatively and started working together."

He added: "When I was at UCA, I discovered a real passion for storytelling; through the medium of paint, film, or photography, it was this discipline that has developed over time to help me turn ideas into stories that resonate with people."
Dominic's message is clear: "Take your litter home".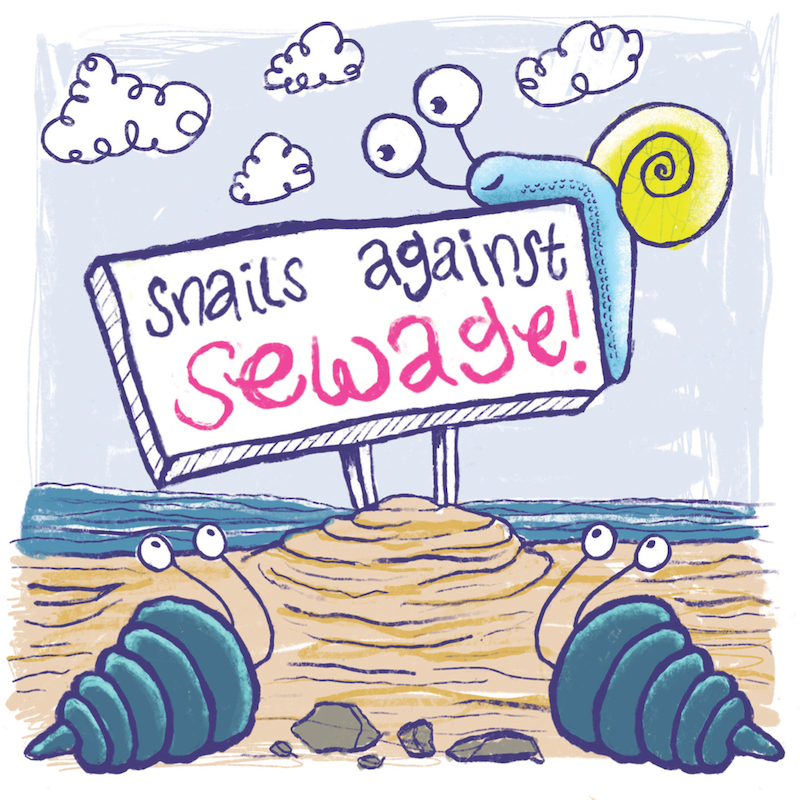 Illustration by Craig Montgomery
Craig, who graduated in 2005, knew he wanted to get involved with the project straight away, calling Dominic a born creative with a natural flair for writing.
"The idea of educating youngsters about looking after the environment and knowing as a team we could put something together which would achieve that was very exciting," he said.
So how did Craig come up with the final look for the book?
"Dom and I spent time breaking up the story and thinking up ideas alongside the text on each page, even thinking of colour ways for each scene," he said. "I didn't want crisp or perfectly clean vector illustrations. I wanted a mixture of texture brushes and be able to illustrate on the move, in different locations, and at different times. The entire book was illustrated in Procreate on my iPad; it's been a game-changer for me!"
Originally written as a feature-length animation script, the book is the first of many inspiring stories for young people, with a poignant message and animal characters. Dominic has sequels planned that explore endangered species and acceptance.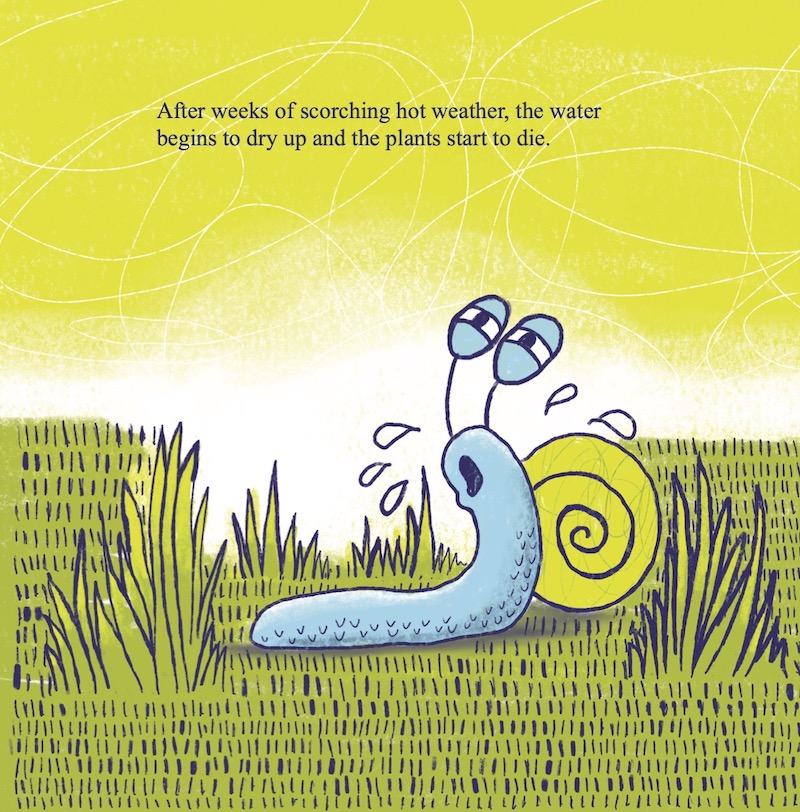 So, what advice does this creative duo have for our graduating class of 2023 or budding illustrators or storytellers?
"Be relentless with your work – produce stuff, get it out there and keep plugging away," said Dominic. "And put yourself out there. It can be frustrating at first as you might not land the first opportunity you go for (unless you're lucky), but the more you work and make yourself known to the industry, the more likely it is you'll get picked up."
Craig added: "The reality is, it is competitive out there, so research internships and ask your university for as much info and help as possible. Stay proactive and give yourself personal projects; this helped me in many interviews.
"Don't lose sight of staying true to yourself and what you love, it works both ways, the employer must like you, but you also have to like them and what they are about.

"Making mistakes creatively is the best thing you can do and learn from these mistakes and evolve."
Follow @mont_and_beno to find out more about Dominic and Craig's work.
View a list of charities and organisations campaigning for ocean conservation.
Learn more about Earth Day.
To find a creative course, which is right for you, visit UCA's course pages.