Vice-Chancellor exhibits at
International Fibre Art Biennale
UCA Vice-Chancellor and President Bashir Makhoul is among four UCA staff members exhibiting work at the 12th International Biennale of Fibre Art, From Lausanne to Beijing.
16 Sep 2022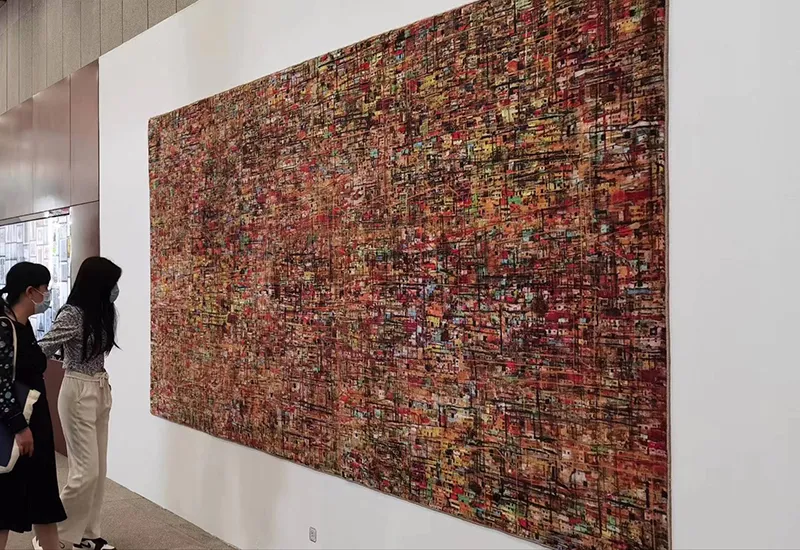 "Density" by © Bashir Makhoul
Running until the end of October at the Yunnan Provincial Museum in China, the exhibition – which is both online and in-person – showcases excellence in the field of fibre art in the world today, with 190 artworks from 51 countries.
Yang Hexiang, Director of the Yunnan Institute of Ethnic Studies, said: "Fibre art is vibrant and relevant to life. [This exhibition] gives a new breath of life to the Yunnan Provincial Museum."
Alongside Vice-Chancellor Makhoul, work by Peipei Yu, Head of School for UCA's International College, Sharon Ting, Programme Director for Textiles, and Gordon Hon, Professorial Fellow for the School of Fine Art, Crafts & Photography, will be on display.
The exhibition will also allow national and international audiences the opportunity to experience the richness and cultural diversity of China as well as its tradition and innovation.
Maria Ortega, President of the World Association of Textile Art, said: "As an important stop on the Silk Road, Yunnan reflects the international nature of the exhibition and the link between art and countries."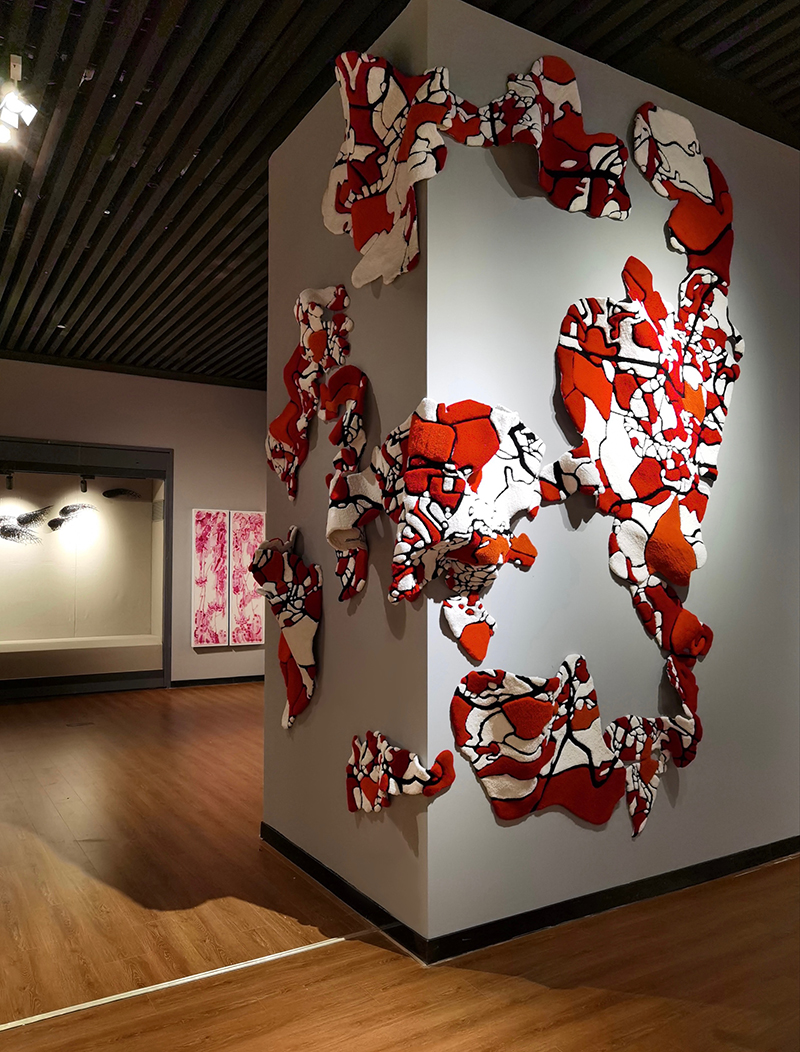 "A Land Apart" by © Peipei Yu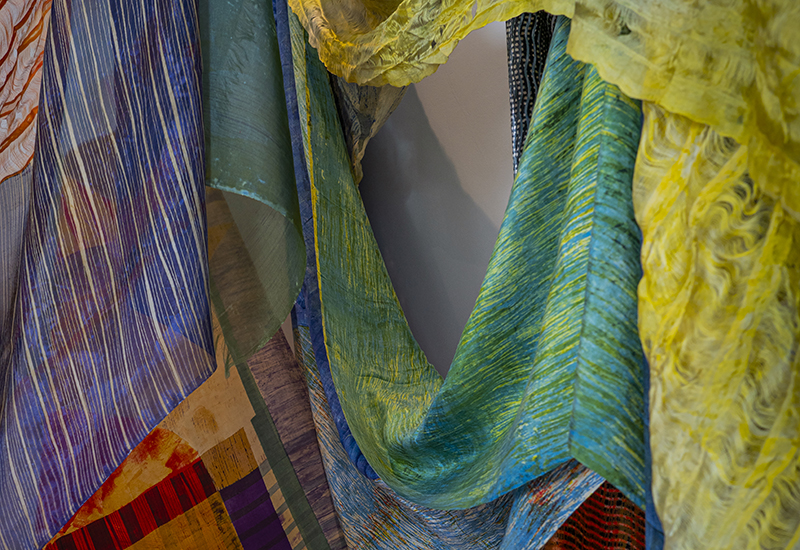 "Do You Dream in Colour" by © Sharon Ting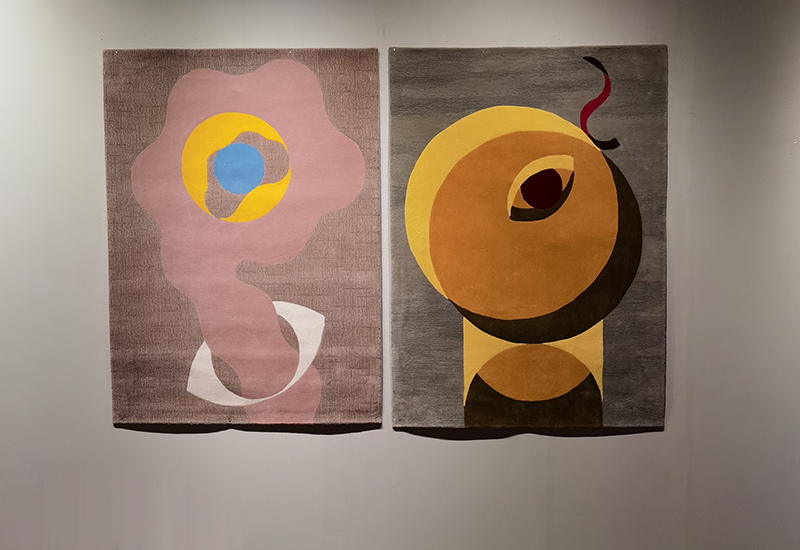 "Faces" by © Gordon Hon