Dr Nigel Ward joins UCA as new Head of School
Film, Media & Performing Arts
Dr Nigel Ward has been named UCA's new Head of School for Film, Media & Performing Arts at UCA Farnham.
14 Feb 2022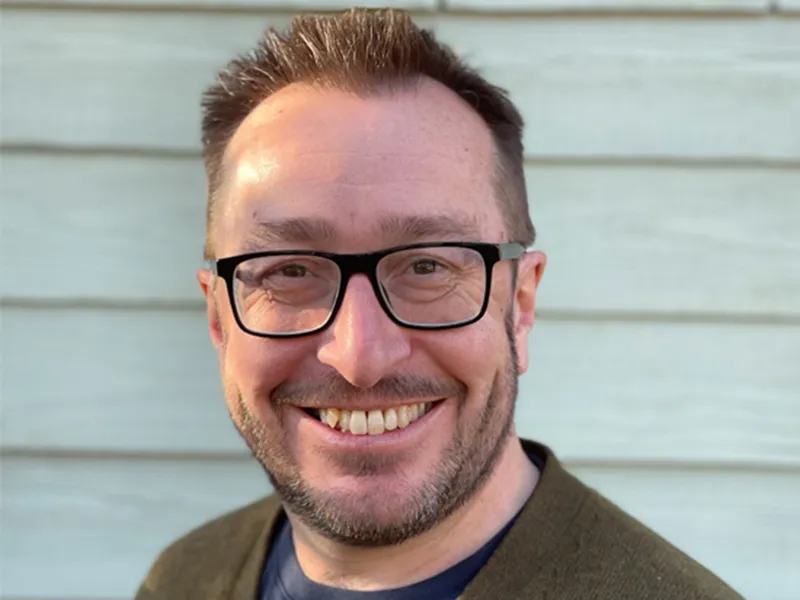 "This is an exciting time to join UCA," said Dr Ward, who begins his new role in May. "I hope to draw on my experience as an educator and performance maker, to build on the school's clear strengths and to help shape the development of the school as it adapts to the future."
Dr Ward, who has a PhD in Theatre Studies, comes to UCA from Anglia Ruskin University in Cambridge, where he was Head of Department of Music and Performing Arts, and the first Head of Cambridge School of Creative Industries. He has also previously held roles at Sheffield, Wolverhampton, and De Montfort Universities, and led the MA Performance Studies at Central School of Speech and Drama.
Dr Ward began his career as a theatre director, including working as an assistant director for the Royal Shakespeare Company. His work has been presented internationally and he has led theatre workshops around the world.
The pandemic brought great changes within the creative industries, with new working practices and technologies and, along with confronting issues of diversity, Dr Ward is keen to see UCA students thrive in this new landscape.
"We need to ensure that students are prepared for their future careers, by giving them agency and the opportunity to find their creative voice and take up their place in the industry they love," Dr Ward said. "The role of UCA, with its focus on producing the next generation of creators, will be central in helping to respond to, and drive, that change.