UCA Graduation 2022
– looking back at our best stories
It's been a week of celebration at UCA, as for the first time in three years the university was able to hold in-person graduation ceremonies.
11 Jul 2022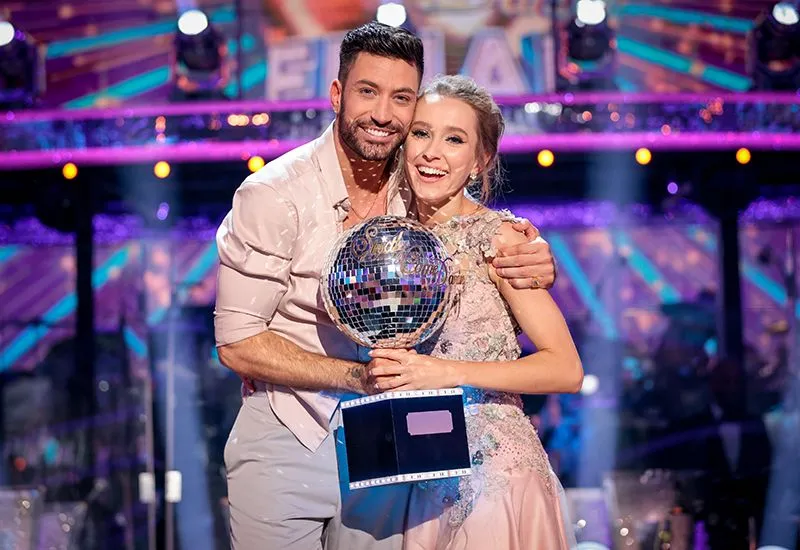 Rose Ayling-Ellis and her dance partner, Giovanni Pernice, with the Strictly Come Dancing Trophy. Photograph ©BBC/Guy Levy
Across two days at the Royal Festival Hall, London, hundreds of graduates from 2020, 2021 and this year – alongside honorary graduates Naomi Campbell and Banksy – collected their degree certificates in front of their peers, family and friends.
There have been so many success stories and moments of triumph across the last three years that we thought we would round up some of our favourites!
Rose Ayling-Ellis wins BBC's Strictly
She graduated from UCA in Fashion Design in 2016 – but in 2022 Rose Ayling-Ellis was doing something very different! The Eastenders actress donned her shoes and sparkly dress alongside partner Giovanni Pernice to wow the nation with her dancing skills and win the 2021 series of Strictly Come Dancing. She and her dance partner later took home the BAFTA for TV Moment of the Year, for their ground breaking dance in silence, representing her world as a deaf person.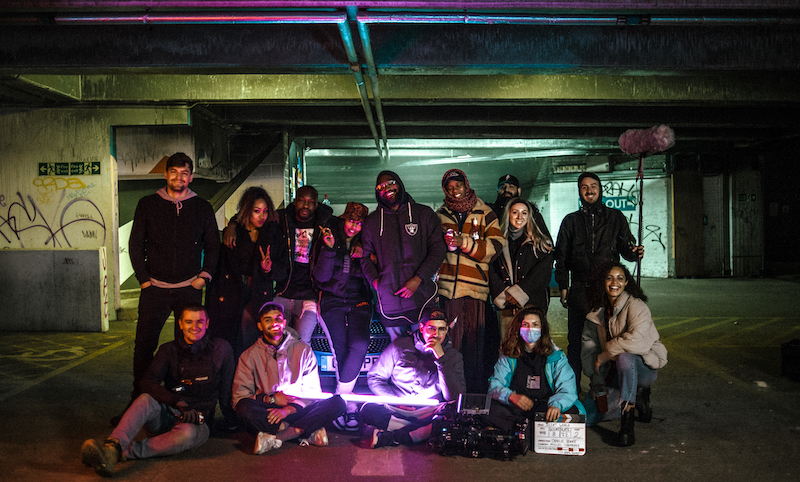 UCA trio sign up with SignKid for short film
Film Production graduates Charlie Dennis, Gabriella Salonga and Micheal Newton teamed up with deaf rapper SignKid to create Silent World, a film based on a rap - written and performed by SignKid - about experiencing the COVID-19 pandemic as a deaf person. The short film aired on BBC iPlayer.
The movie poster for FINCH, which was written by Craig Luck. ©AppleTV+
Alumni's script becomes Tom Hanks blockbuster
In late 2021, Apple TV+ released one of its biggest movies yet – FINCH, starring Tom Hanks. The movie was written by Craig Luck, who graduated from UCA in 2010 with a degree in Film Production. He'd developed the script during his studies – and 11 years later it made its way into the mainstream.
"For every 3,000 'no thanks' you get, there will be a single 'yes, please'. And sometimes that single 'yes' is all it'll take — even if it does take 12 years to get it," he said.
Students' rain-powered design wins them the 2021 AIA Student Charrette
Architecture students - Kirils Bakirovs, Alfie Demmon, Ivor Gabric, Elena Gruber, Tancho Lawati, Mila Mielau, Alessandra Moraru, Dimitra Voutsi and mentor, Pierre Baillargeon - won the 2021 AIAUK Student Charrette for their whimsical proposal to line the streets of Bloomsbury with rain-powered music machines.
Inspired by the sycamore trees outside, their winning design comprised a folded leaf-like canopy to collect rainwater and power a water wheel, that in turn rotated a music box. The leaves could also provide a shelter for walkers, allowing visitors to enjoy the installation during a downpour.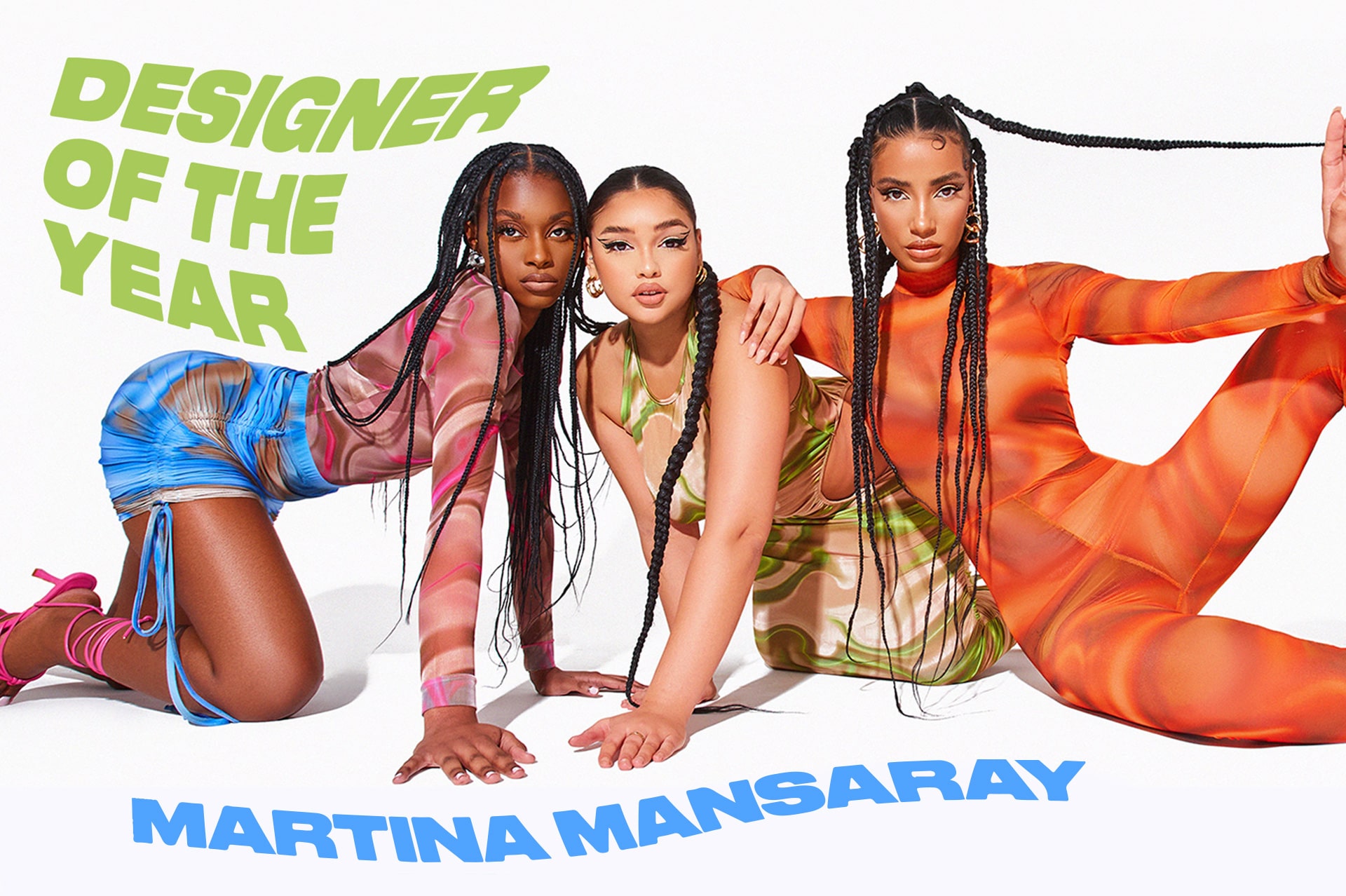 Pretty Little Thing name UCA grad Designer of the Year
Fashion brand Pretty Little Thing awarded UCA fashion design graduate Martina Mansaray as its Designer of the Year in 2021, selling her capsule collection of 2000s pop culture-inspired clothing.
Architecture graduate designs major museum space
Master of Architecture graduate Henry Chan was part of a winning team of designers whose proposal to transform the roof of the Hong Kong Science Museum into a haven of self-refection and nature, will now become reality.
Gabor Stark, Course Convenor for the Master of Architecture course, said "The whole School of Architecture is delighted for Henry. To win such a prestigious competition is an amazing achievement – to do so while working on the final design project of the course is an even bigger feat."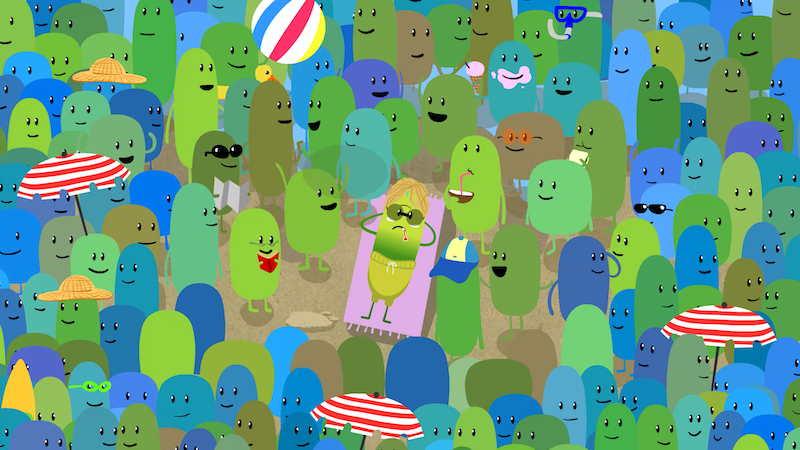 Dumb Ways to Spread - students bag three awards for viral video
In their final year of study, BA Advertising and BA Animation students won three prizes at The Drum's annual Chip Shop Awards for their viral video, Dumb Ways to Spread.
The cross-course team won Best Parody, Best Vandalism of an Existing Ad and Best Use of Honesty for their short film based on the cult classic, Dumb Ways to Die.
Jana wins Grand First Prize in 2022 Student Medal Project
Second-year Ceramics & Glass student Jana Griffiths won Grand First Prize and £1,000 at the British Art Medal Society (BAMS) Student Medal Project, run by the Worshipful Company of Founders.
Her bronze medal creation was inspired by her love of nature, forests, wild plants and weeds. In addition to Jana's prize money, The Worshipful Company of Founders sponsored the casting of her medal for their collection, and her medal went on display at Farnham's New Ashgate Gallery.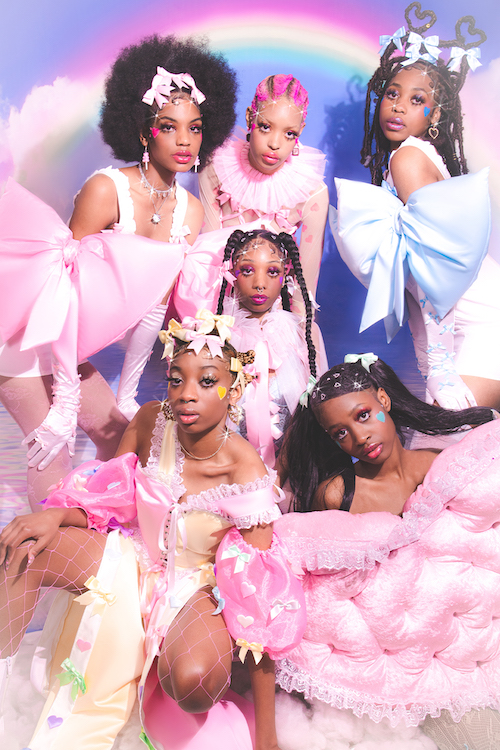 GFF Awards glory for UCA graduates
UCA fashion students always feature highly in the annual Graduate Fashion Foundation (GFF) Awards with nominations aplenty, a testament to the breadth of a talent across our courses. In 2020, BA (Hons) Fashion graduate Jasmine de Baeza went one further to win the Illustration Award, for her final collection, 'Who's Watching', and in 2021, two UCA graduates took home prizes.
Ebony Barrett, who graduated in BA (Hons) Fashion Promotion & Imaging, won the Fashion Styling & Creative Direction Award for her Sweet Shop Six project, while Nadiya Sharif, who graduated in BA (Hons) Fashion Design, won the Culture & Heritage Award, for her work that explored her Somali roots.
Top D&AD pencil for advertising student
BA (Hons) Advertising graduate Jelmer Heijligers won a D&AD Yellow Pencil for his campaign for Spotify, called Snippets. The concept taps into the emotional power of music to share 10 second clips of meaningful songs from Spotify into any messaging app on their phone. D&AD is a prestigious global showcase for leading creative talent, with the Yellow Pencil the highest category award.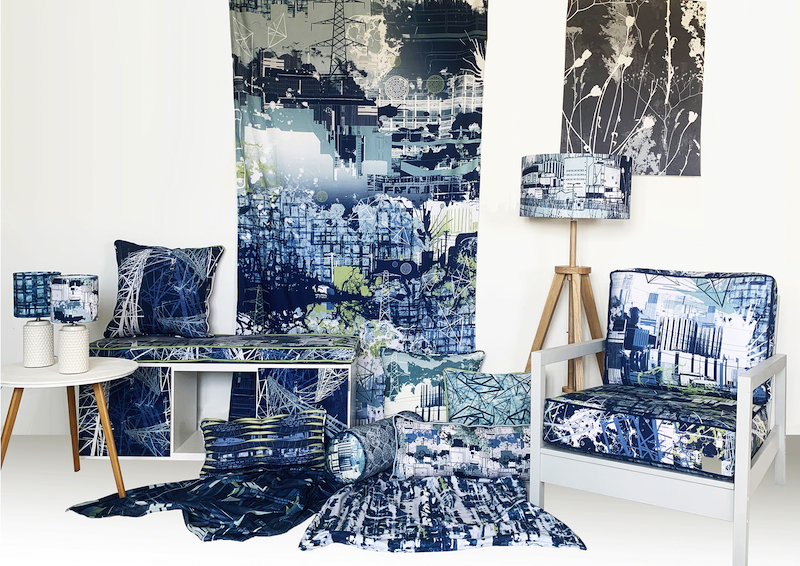 Fashion Textiles graduate wins Surface Design's Outstanding Student Award
Jessica Wheeler, a Fashion Textiles graduate, was named as one of 35 winners of the Surface Design Association's Outstanding Student Award 2020.
Jess's winning design was from her final major project called Controlled Chaos, the inspiration for which came from an exploration of Dungeness in Kent. Paired with the modern and minimal aesthetics of Scandinavian interior design and the concept of hygge, Jess's collection of interior soft furnishings represents a safe place where you can be protected from the environment outside.
Here's to many more success stories to come - let us know your triumphs on our social media channels!