Two UCA students
receive Textile Society Student Bursary
Two UCA students have been recognised by The Textile Society, for their innovative and creative textile projects.
16 May 2022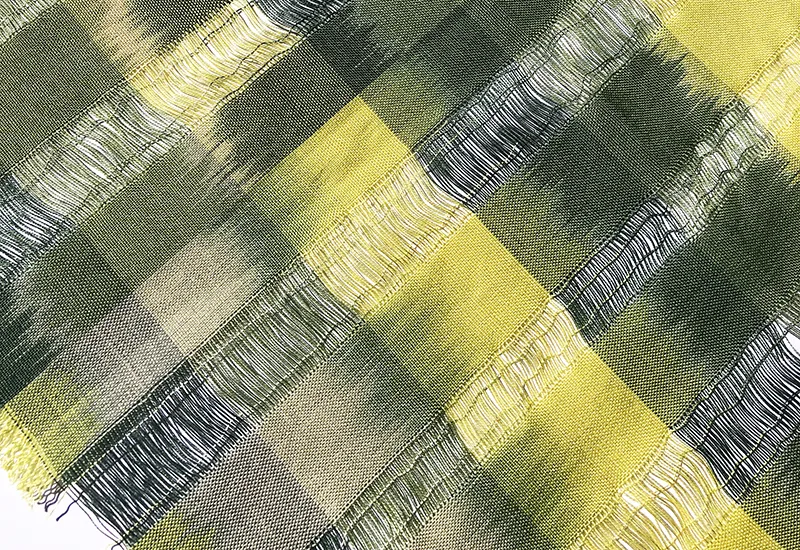 ©Olivia McKenzie
The Textile Society is committed to developing the study of textiles in the UK and gives support to students through its educational and professional awards.
Each year they award Student Bursaries of up to £1,000 to support BA and MA final year projects and dissertations, internships and apprenticeships.
BA (Hons) Textile Design student Olivia McKenzie received a bursary of £400 to help with her final year project 'Engulfed by the Forest'.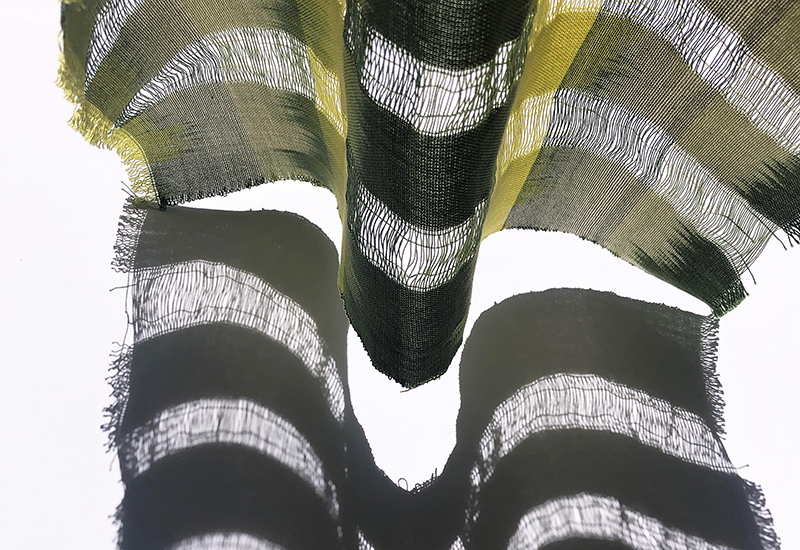 ©Olivia McKenzie
Her project is both inspired by, and a tribute to, the UK woodlands. By combining the ikat technique of binding and hand-dyeing yarns before weaving with more contemporary and sustainable materials, Olivia was able to capture the unique elements of the forest including the peeling of bark, filtering of light, and the hues of moss and lichen.
"I wanted to blur the line between traditional ikat and more innovative and sustainable materials such as cork and raffia, which have a rustic colour and texture," explained Olivia. "The peeling of bark to reveal the hidden layers beneath has been the predominant theme in this project. I have reflected this in my weave through the hiding and exposing of the ikat warp (the lengthwise yarns on a loom) and using the cork and raffia as the weft (the crosswire threads that are passed over and under the warp)."
The bursary has allowed Olivia to purchase a loom to continue weaving after graduating. She hopes to create wall art and soft furnishings using her ikat designs and to work more with cork and raffia.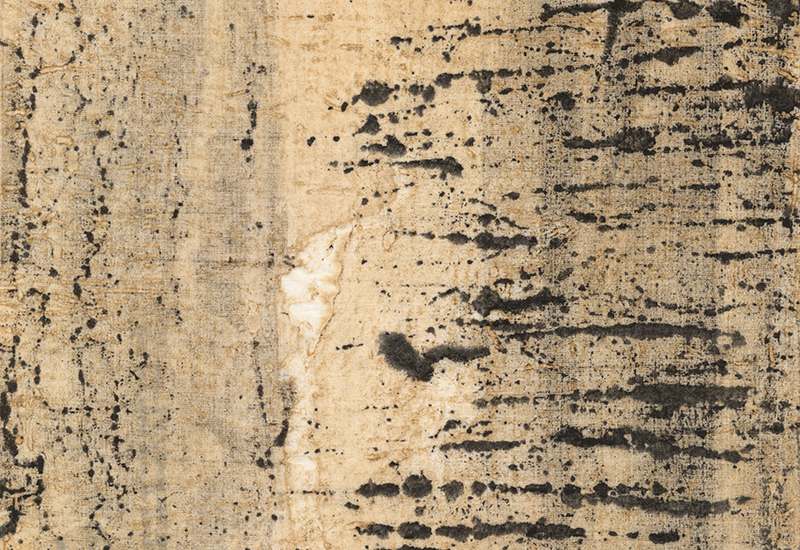 ©Terry Donaldson
MA Textiles student Terry (Teresa) Donaldson received a Textile Society Postgraduate Student Bursary supporting her research into sustainable and natural dyes. Created from locally derived pigments found in and around the Jurassic Coast in Dorset these are then used to colour cloth.
"The South West Coast Path and Dorset cliffs have become my colour palette," explained Terry. "From the soft pink, ochre and white to grey-green and dark bluish-grey of local sandstone, chalk, and Lias and Greensand (both types of clay). These pigments are a direct link to the place and represent a surprisingly beautiful outcome."
Terry's work also indirectly features nets – a link back to the traditional skills and industries of the coast ­– which she imprints upon the cloth during the colouring process. She hopes the project will engage the viewer with this place and give them a chance to form connections with it and create a sense of wonder about it.
Terry added: "I want to take the viewer on a journey along the coast and encourage them to enjoy the coast for all its moods, colours, and textures and notice new things about it and value it."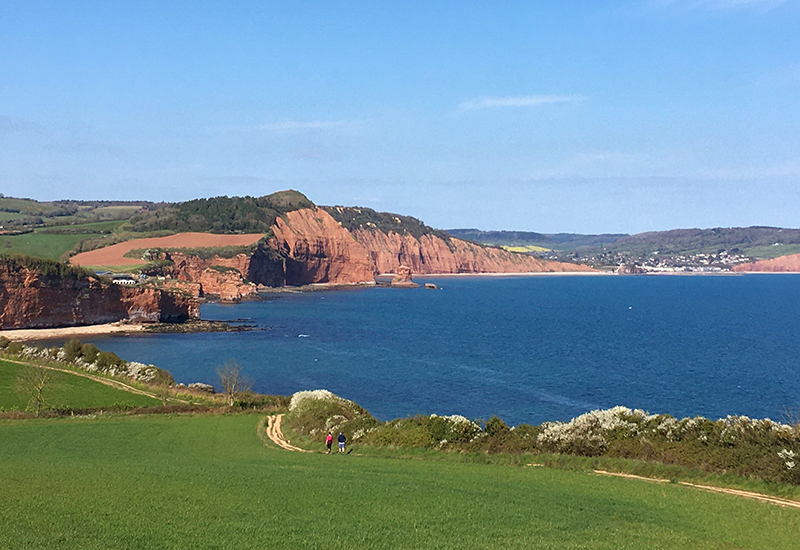 Ladram Bay by Terry Donaldson
Terry plans to use the £500 bursary to video her process of collecting and making the pigments. As well as this, she will be investing in some new equipment to facilitate pigment preparation.
If you would like support with your textiles studies, visit The Textile Society website.
To explore the range of Textiles courses at UCA, visit the course pages