Textile alums join new Sky Arts show
The Prince's Master Crafters
Next month, two former UCA textiles students will feature in a new creative reality show for Sky Arts – with a Royal twist.
26 Apr 2022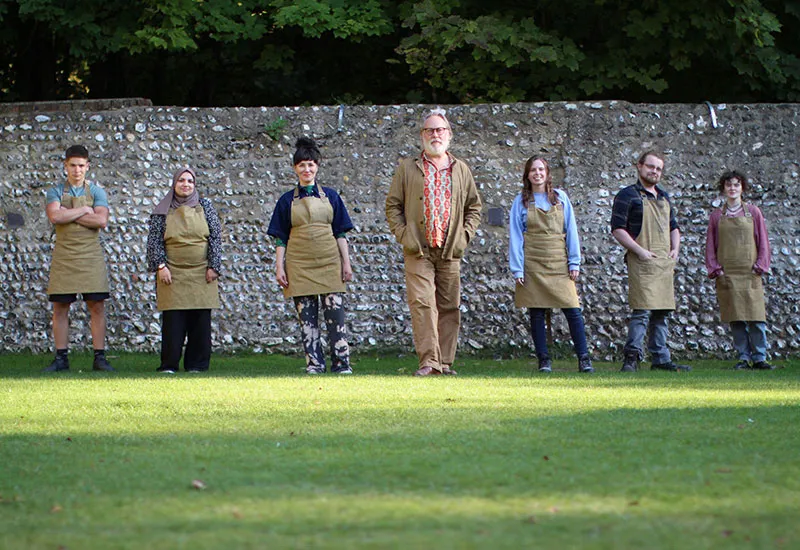 The Prince's Master Crafters: The Next Generation, is backed by Prince Charles, hosted by Jim Moir (aka Vic Reeves) and will air on Sky Arts on 18 May. It shines a light on Britain's rich craft heritage of traditional crafts, with contestants taking on a variety of crafting challenges before creating a final showpiece to present to HRH The Prince of Wales.
Among the contestants is BA (Hons) Textile Design graduate Sani Ali, while Textiles alum Rezia Wahid MBE set one of the challenges for the show.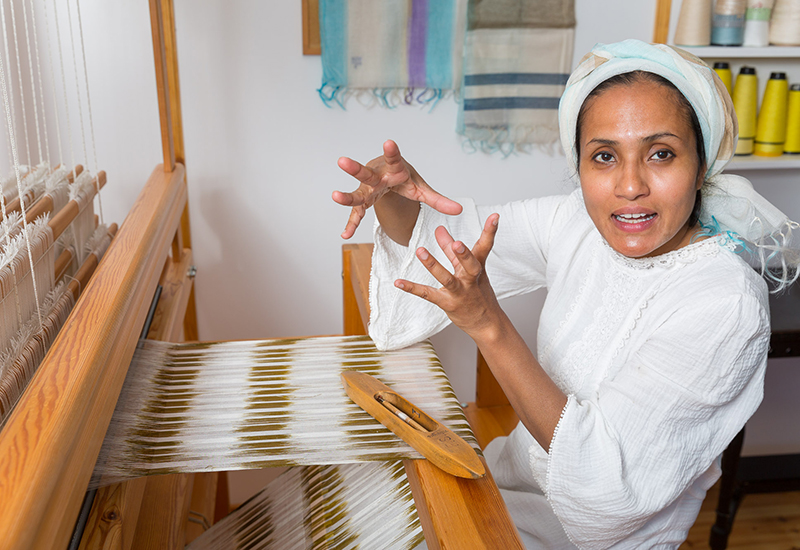 Rezia Wahid weaving ikat. Photo by Paula Smith
Rezia, who graduated from UCA Farnham in 1998 and has been weaving for the past 20 years, was drawn to UCA because of its reputation for being non-commercial and the course's use of natural materials. She chose to specialise in weaving in her second year, it consumed most of her time, which is why she affectionately remembers herself as a bit of a "weaving-geek!"
Rezia said of the task she set: "I use plain weave and specialise with natural yarns in my weaving, so I felt that simplicity was the best inspiration. The task I set demonstrated a twill and a plain weave. The task was for them to complete a sample of both and then be expressive with them. Everyone did very well, so it was a little tricky to choose a winner, especially when a loom is not easy to master in a few hours!"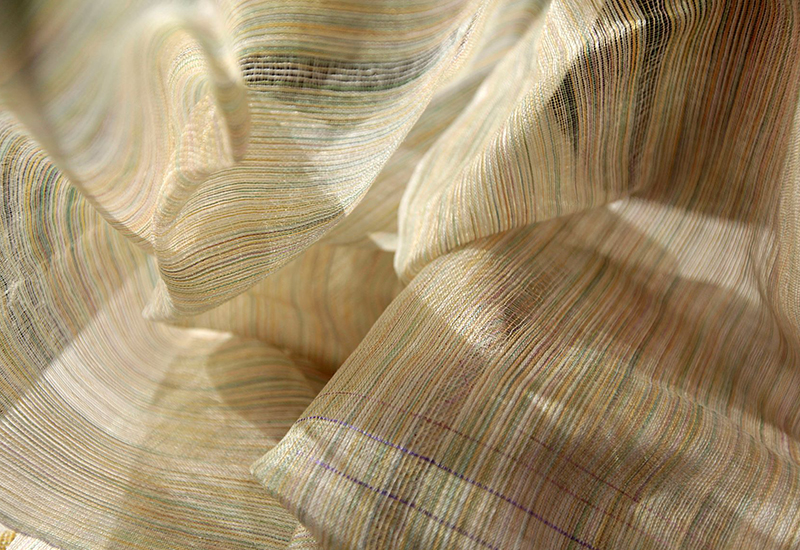 By Rezia Wahid. Image: Bharat Choudhry
Sani, who graduated from UCA Farnham in 2021, became a contestant after one of the programme's producers saw her textile work on her Instagram account and got in touch. But being a shy person, she was nervous about the filming process and all the new people she'd be working with.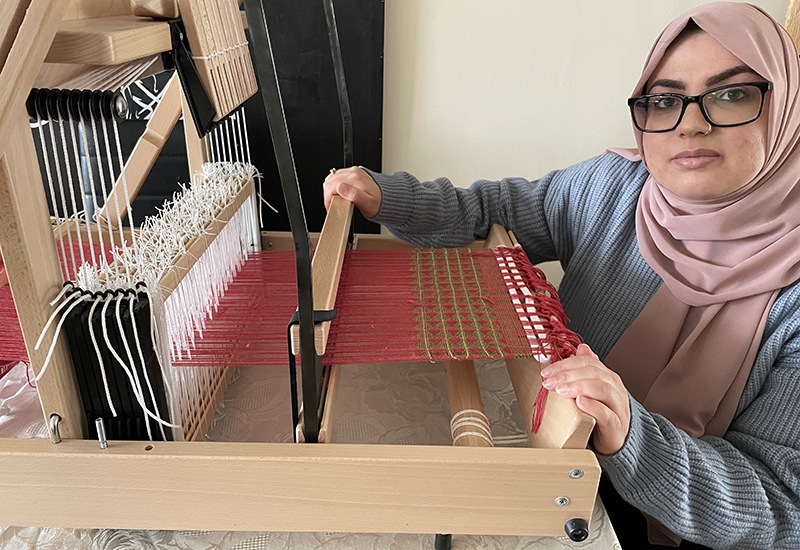 Sani Ali at her loom
"The film crew, production team, and fellow crafters and experts were all very kind and friendly, plus the environment was not competitive at all," she said. "In fact, one of the things I enjoyed most was learning from the other contestants on the show. And while I was timid when it came to trying the different challenges, with the support of the experts and fellow students I was able to become more confident at trying new things."
With challenges that ranged from wood carving and stained glass to blacksmithing, stone carving and pargeting (decorative plastering), Sani found that working with stained glass was easiest and blacksmithing the most challenging.
"Like weaving, stained glass was really calming and I realised that it could be something I'd like to work with more in the future," said Sani. "Blacksmithing was the hardest craft to master. I really struggled with this because I was terrified of the whole process and found hammering the metal extremely difficult. I was proud of myself for getting through it.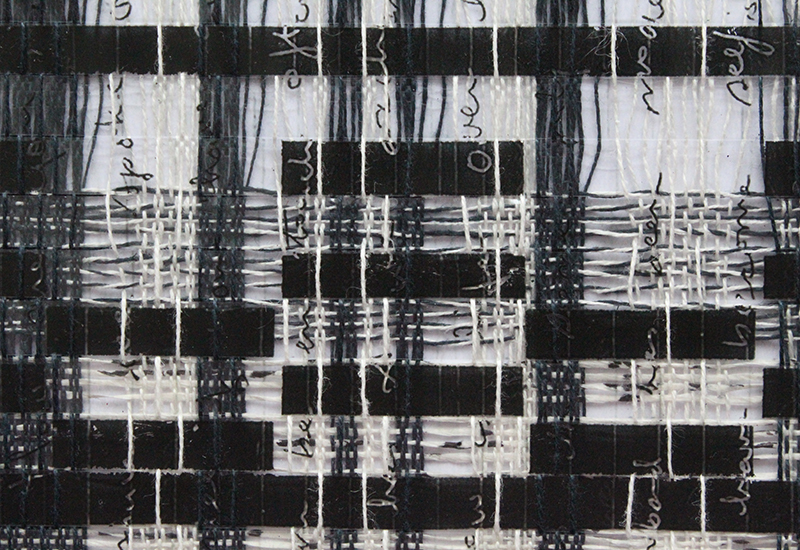 Sani Ali
"To work alongside Rezia was a dream come true, she is one of my biggest inspirations. Her work is extremely delicate and beautiful, and she was very kind and helpful during the weaving task. Her challenge was simple, but it gave us all an opportunity to be free and experimental."
Filming of the show took three months and gave Sani a unique opportunity to travel, meet new people, and learn new crafts - but weaving is where her heart lies.
"At University I fell in love with weaving. I found it very therapeutic," she said. "My favourite part is watching the cloth come to life on the loom, from strands of yarn comes a cloth, designed, and made by my very own hands.

"To anyone who is thinking about taking up a craft, I'd say go for it! Be confident and enjoy learning new skills and techniques."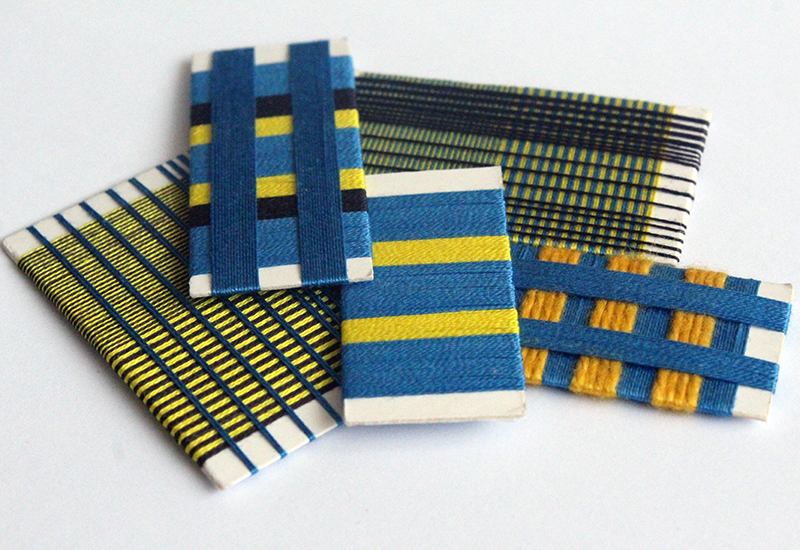 Sani Ali
The final episode will see Sani and the rest of the crafters visit Dumfries House, home to The Prince's Foundation, to seek inspiration for their showcase pieces, which they will then present to His Royal Highness. All the showcase pieces will go on display at The Prince's Foundation's new training base at Highgrove.
Phil Edgar-Jones, Director of Sky Arts, said: "The Prince of Wales has championed traditional crafts for many years, so it feels like there's no better time to showcase the brilliant skills of this cohort of crafters. And with Jim Moir at the helm guiding us through the show it promises to be an entertaining and enlightening delight."
If this sparks your interest in studying crafts, visit our course pages.
See more work by Rezia Wahid at her solo exhibition 'Dancing in the Womb' at Whitchurch Silk Mill, from 16 July to 4 September 2022.