Talented artist and UCA
technician passes away
UCA is saddened to report the passing of talented artist, filmmaker, designer and print technician, Josh Ford.
09 May 2022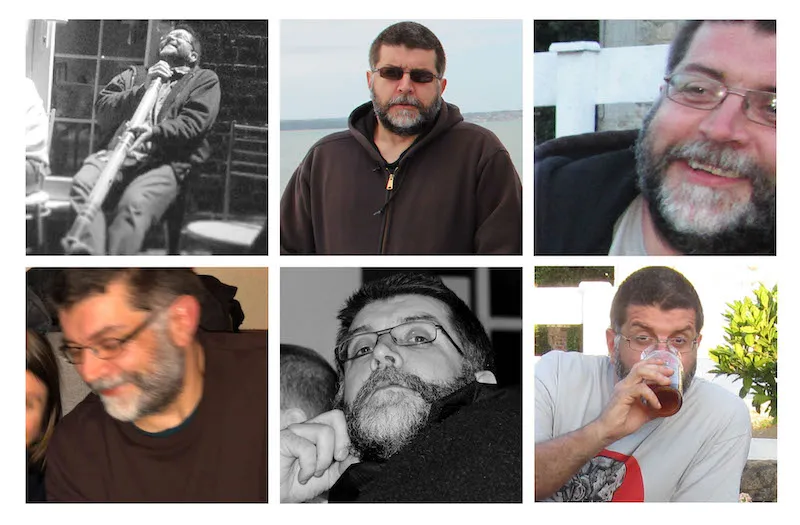 Josh, Technician Digital Print at Epsom, has been a member of the UCA staffing team since January 2014 and was an extraordinary educator, artist and friend to many.
A much-loved technician and lecturer, Josh had a real passion for education. He worked across all the programmes within Epsom and taught on various programmes within the Business School. He was instinctively rebellious, always relishing in a challenge and so incredibly kind and supportive to every student.
He was an established filmmaker, artist and designer with an astonishing skillset. At the time of his passing, he was undertaking a project awarded by Arts Council England, developing sustainable and experimental printmaking methods using redundant technology. This consistent dedication to research was so evident in the incredible work he produced - it is no wonder the students were always queuing up to speak to him.
He believed wholeheartedly in community, in supporting those in need and collaborating with others. He worked on public sculptures raising money for various charities, ran a radio station called 'Hot Yoghurt', painted in many warehouses across Europe and would often DJ at events. His desire to learn, collaborate and have fun meant that life was one huge playground. These incredible values serving as a constant reminder to live life to its fullest.
Our thoughts are with his loved ones and all those who worked with or learned from him.