Styles of the Times – UCA
lecturer releases new book
UCA lecturer Terry Newman has released a new book all about the fashion of pop sensation Harry Styles.
27 May 2022
Terry, who is a senior lecturer in magazine journalism at UCA Epsom, is also a television presenter and contributing writer for the likes of The Guardian, the Independent, the Times, and the Sunday Times. Having also written Legendary Authors and the Clothes They Wore and Legendary Artists and the Clothes They Wore (Harper Design), she's now dug deeper into the unique style of Styles for her third book, Harry Styles and the Clothes he Wears.
The book is a detailed study of the fashion choices Styles has made over the years, and features more than 100 images of him, and the music idols that have influenced his overall look.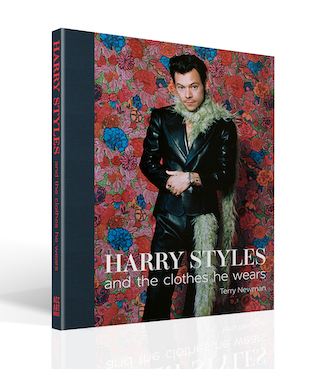 "I had already written my two other books and wanted to work on a music book of some kind," said Terry. "So, my new book is a spin on what I've done before. I have written this one with a music and fashion history angle, looking at Harry's wardrobe and mapping it to pop and rock legends who have worn similar looks."
Harry Styles, whose album Harry's House has just released, has become one of the entertainment industry's most fashion-forward stars, challenging the boundaries of gender conformity and channelling the glam rock musicians of the past with a fresh take.
"The book was my lock-down project and during the pandemic there were no opportunities to go out and dress up so researching Harry's wardrobe and it's inspiration was a real treat," she said. "I spent months surveying it and found mirrors with so many iconic music heroes, from Bob Dylan, to Elvis, to Marc Bolan and Kurt Cobain which I found surprising.
"It's quite a feat to become a global role model in your 20s and Styles shows us that it's okay to have fun, be who you are and play around with 'norms'. His confidence is catching. He supports fashion in a tangible way - supporting up and coming young designers and wearing catwalk pieces out in the 'real' world. His Midas touch has helped communicate the ideologies of big-name designers such as Alessandro Michele at Gucci, who campaigns with his clothes for gender fluidity and inclusivity in his collections. As well as helping to sell clothes, on the 'Treat People with Kindness' tour, Styles raised $1.2 million to support specialist charities, and has made the leap from popstar to personality by caring not just about what he wears but very real issues in the world."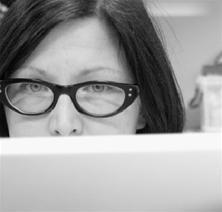 Terry Newman
Terry hopes that readers – and Harry's fans too – will learn more about the history and cycle of fashion, and discover new fashion icons, like Little Richard, too. And she hopes, as Harry's style evolves, further editions of the book could be released, too.
Harry Styles and the Clothes he Wears is available now from Acc Art Books.