MP hails UCA success
after Graduation Show visit
Jeremy Hunt MP has hailed the University for the Creative Arts (UCA) for the quality of its research, growing international reputation and commitment to becoming net zero by 2030.
01 Jul 2022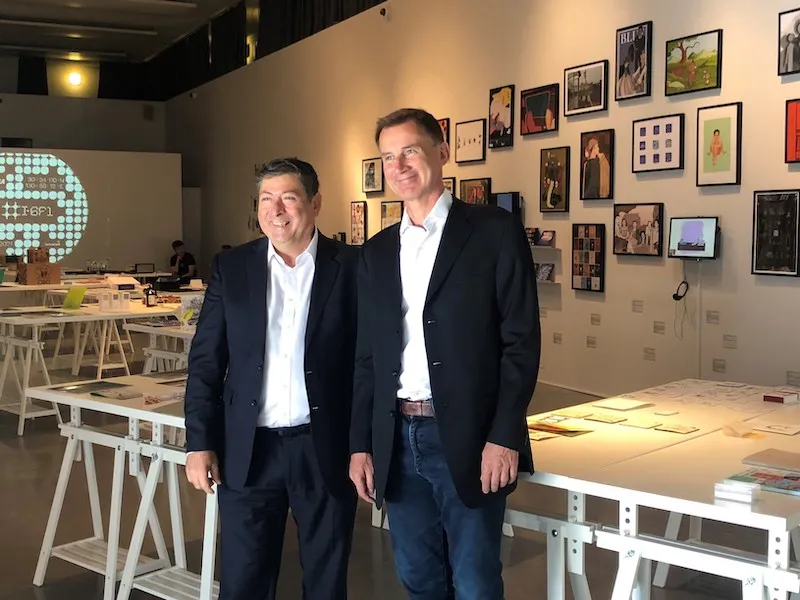 The South West Surrey MP visited the Graduation Show at UCA's Farnham campus and had the opportunity to discuss the University's recent success in becoming the UK's top creative specialist institution for world-leading research outputs, its leading business school and securing £2 million in government funding to build a new gaming facility.
After the visit, Jeremy Hunt MP, said: "The creative industries are worth more than £100 billion to the UK and UCA is producing the next generation of top creative talent that will drive innovation and growth in our economy.
"It has been really pleasing to see the university increasingly recognised as a global authority on the arts, with a joint new campus in China and a big increase in world-leading research. It is fantastic for our community to be home to such a creative institution, and I am looking forward to working with the University on their pledge to deliver net zero by 2030."
Professor Bashir Makhoul, President and Vice Chancellor of UCA, said: "We have big ambitions to grow UCA's reputation globally, but we will always be rooted in our local community. As we build on our recent success, we will be growing our research capacity, expanding our course portfolio and investing in new facilities – all of which helps to make UCA Farnham a world-leading creative hub."