Lecturer's picture book chosen for
56th Illustrators Exhibition
A lecturer from UCA has been chosen to have her work exhibited at this year's Bologna Children's Book Fair's Illustrators Exhibition.
21 Mar 2022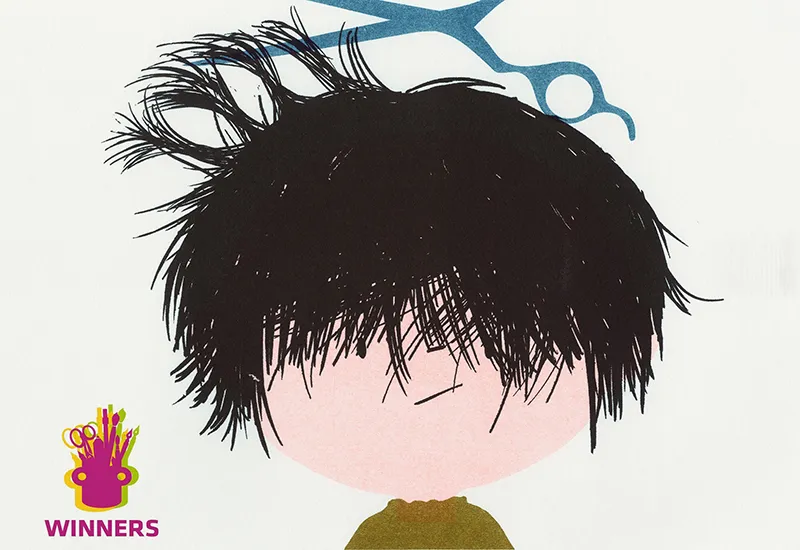 Chosen from 3,873 participants worldwide, Christina Yang Dong, a senior lecturer for MA Illustration, will have her picture book Haircut displayed at the 56th Illustrators Exhibition, which launches at the book fair today.
Launched in 1967, the Illustrators Exhibition is an international showcase for the latest trends in children's book illustration and a place to discover new talent. After the fair, the exhibition travels to other countries, including Japan, China and South Korea.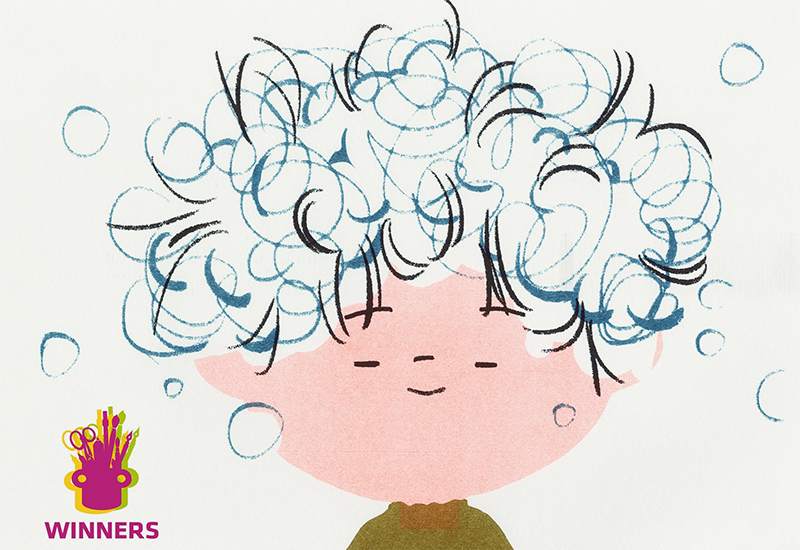 Haircut by Christina Yang Dong
Haircut is designed to help children feel less daunted and scared at the salon or barbers. And by using a Risograph printing technique, Christina was able to bring her images alive – through texture and a bold colour palette. The final artwork is exaggerated, messy, and playful.
"The book aims to give children a participatory reading experience. Inviting them to experience the haircut process through the book," Christina said.
"Making picture books is a way for me to hold onto my inner child and appreciate the simplicity, purity and beauty of a child's world. The picture book can capture a child's imagination, prepare them for the future, and start conversations."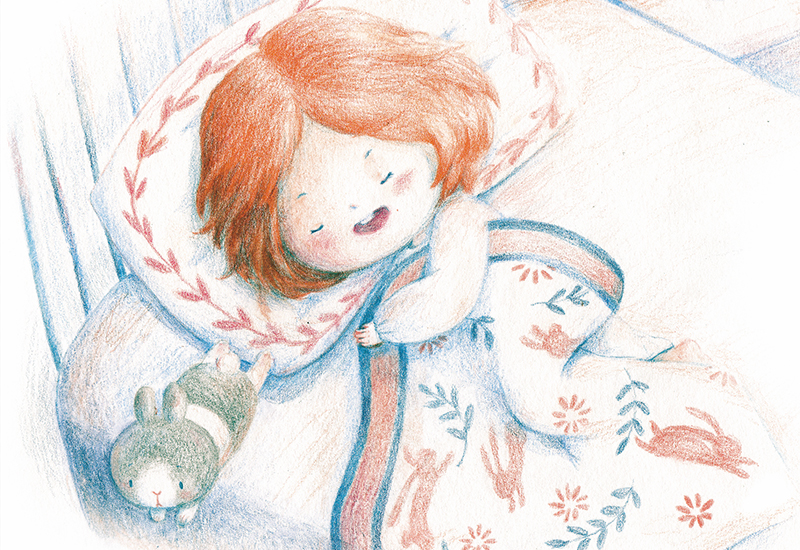 Mine by Christina Yong
Having worked for UCA for the last two years, Christina enjoys encouraging her students to find their creative voices and explore their passions through study. They often surprise her with a new perspective on the world.
Outside of UCA, Christina continues her career as a children's picture book illustrator and hopes to get Haircut published in the UK soon.