Inaugural Business School Awards
2022
UCA Epsom's Business School for the Creative Industries hosted its inaugural Business School Awards, sponsored by industry-leading companies including Elespee, RAEBURN, and The Goat Agency.
10 Feb 2022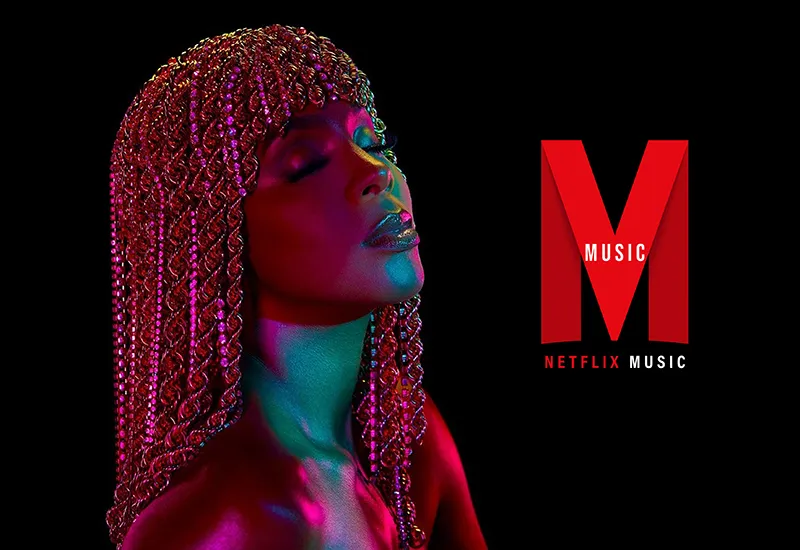 Recent graduates submitted their final major projects into one of eight categories and winners were announced via a Zoom ceremony hosted by Prof. Philip Powell, Director of the Business School.
The winners were:
The Disruptor and Innovator Award – Siân Lewis
The Digital Marketing Strategy Award – Habiba Wushishi
The Elespee Branding Award – Anton Williams
The Lo & Behold Bright Future Award – Angeliki Blessiou
The Advisory Award for Entrepreneurial Spirit – Sarah Nadine Charman
The PR Mentorship Award – Freya Jones
The Freelance Entrepreneur of the Year Award (Underpinned) –Faris Hattab
The Future Thinker Award (Unique Style Platform) – Emily Wong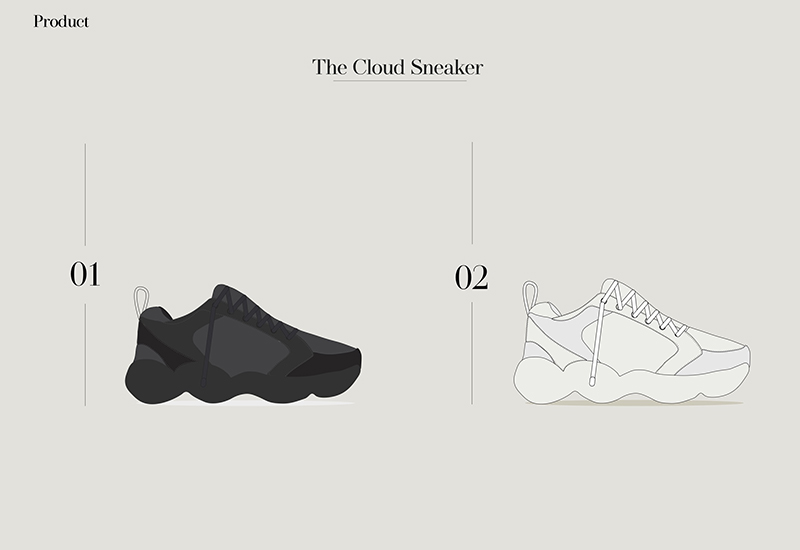 ©Siân Lewis
BA (Hons) Fashion Management & Marketing graduate Siân received the Disruptor and Innovator Award sponsored by RAEBURN, a brand with its own radical approach, for her proposal for a plant-based and biodegradeable sneaker brand that decomposes in just 20 years, compared with the thousands of years it takes currently. Siân also wins a half-day immersive experience at RAEBURN.
"La Maison de Margot is a project that I am proud of," she said. "I am passionate about creating a more environmentally and ethically conscious fashion industry and to have received this recognition from Raeburn, a leader in responsible fashion, means a lot to me."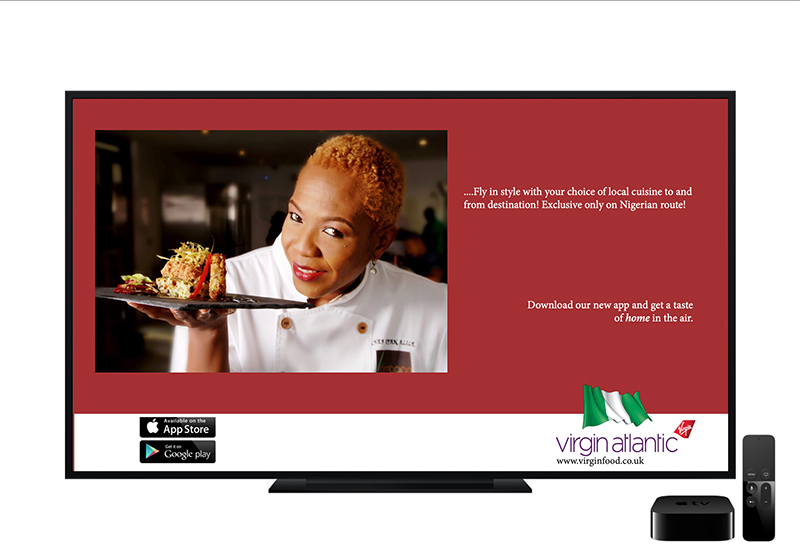 ©Habiba Wushishi
Habiba won the Digital Marketing Strategy Award for their Virgin Atlantic Food App. The award was sponsored by Goat, a digital marketing agency, where Hibiba will undertake a two-week paid internship.
Created by HATCH, Habiba's software development company, the award-winning project is a customisable application that allows passengers to create a bespoke menu for their flight. The app was designed for the Nigeria-London route, to generate conversation around Nigerian culture through its cuisine – connecting people from different backgrounds.
Habiba, a BA (Hons) Business Innovation graduate said: "It is an amazing feat to have been chosen as the winner, I felt so honoured. My lecturers were instrumental in motivating me to produce my best work."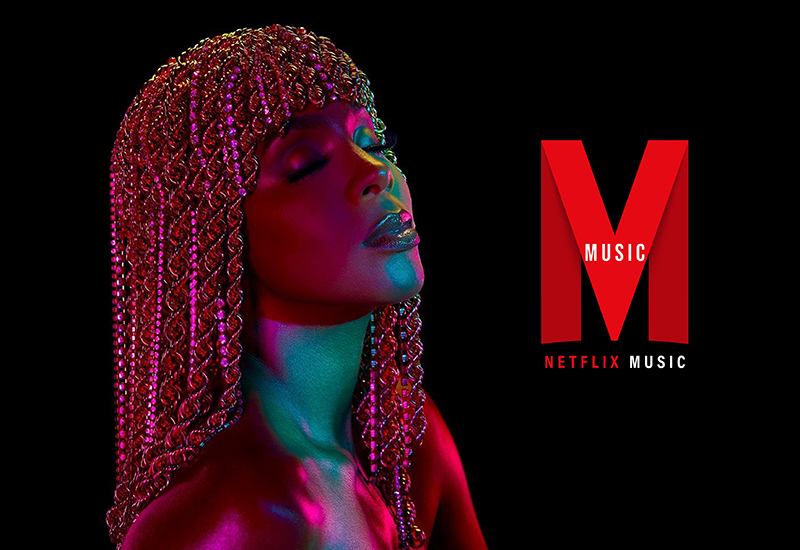 ©Anton Williams
Winning the Elespee Branding award was BA (Hons) Fashion Management & Marketing graduate Anton Williams. Elespee is a trend forecasting company that awarded Anton for his new music streaming platform "Netflix Music" which puts the artist at the heart.
"I felt ecstatic to have won the Elespee branding award," said Anton. "I worked so hard and am so proud of the work I created. Receiving this after graduation has given me such reassurance."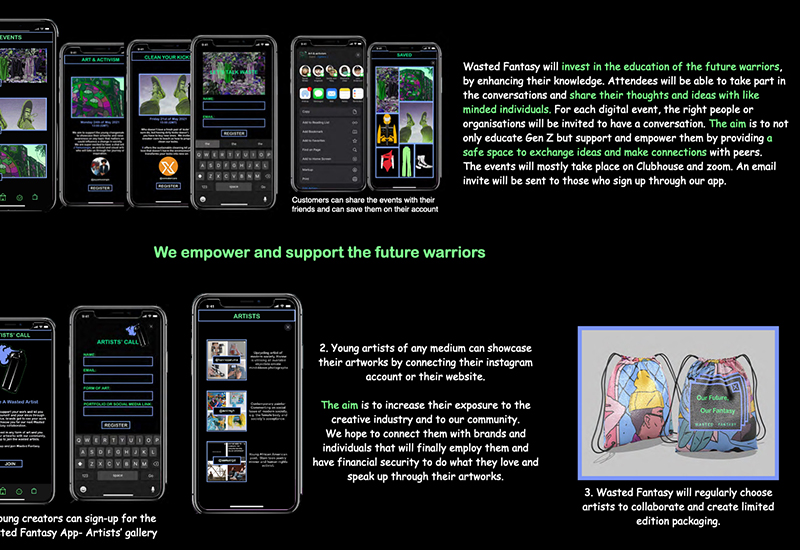 ©Angeliki Blessiou
Fashion Management and Marketing graduate Angeliki won the Lo & Behold Bright Future Award for her Wasted Fantasy app – an upcycling service for streetwear and sportswear brands and a platform to support and educate Gen Z. Ageliki will receive industry experience, guidance and industry contacts from Lo & Behold – a London based agency that champions creative talent.
"Waste doesn't just refer to the tonnes of clothes that end up in landfills, it also refers to the waste of numerous young people that have ideas that can change and save the planet but are not being heard," explained Angeliki.
Wasted Fantasy would allow young creatives to upload their portfolios, make connections and exchange ideas in a safe space, giving their work a chance to be seen and their voices and ideas be heard.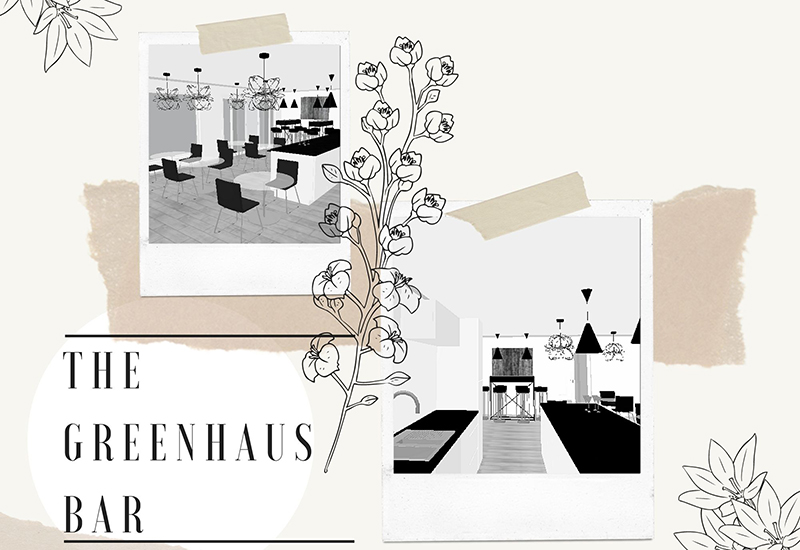 ©Sarah Nadine Charman
Currently enrolled in an MBA at UCA, Sarah won The Advisory & Award for Entrepreneurial Spirit for her Greenhaus Bar business proposal.
Sarah said: "With consumers ever more clued-up about sustainable issues, and processes like recycling, reuse and supply chain transparency, the GreenHaus Bar will sell alcoholic and non-alcoholic beverages through a sustainable consumption ethos. This will connect consumers with the environment – building a more sustainable future together."
She also won a mentorship with The Advisory & founder Teresa Havvas.
"I am beyond grateful to The Advisory & for their kindness, harnessing my curiosity for business, and their continued support," Sarah added. "I would also like to acknowledge the support of staff members from the Business School - Louis, Toyin and Katso - for their guidance and belief in me."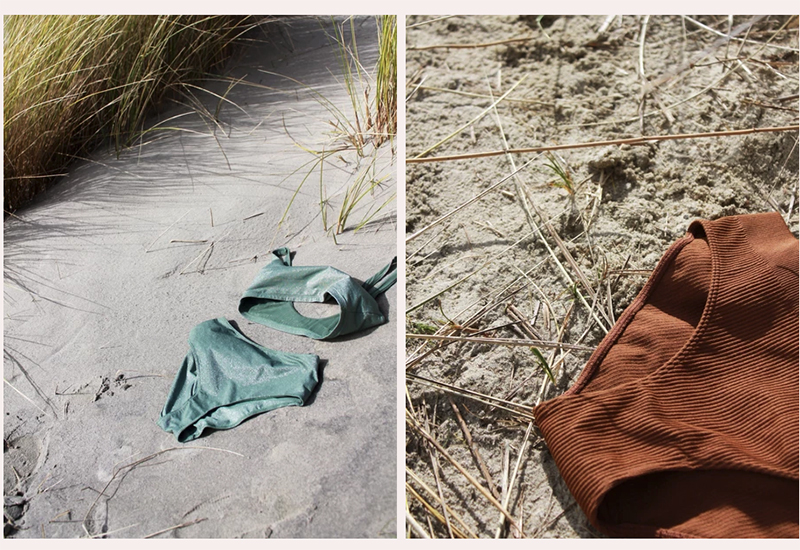 ©Freya Jones
Accepting the PR Mentorship Award was BA (Hons) Fashion Promotion & Imaging graduate Freya Jones. Presented by Jenny Houghton of JHPR, herself a UCA alumna and PR specialist, Freya won the award for her adaptable and customisable underwear brand for a diverse range of female body types, including the abled and disabled. She will receive 3 months mentorship from Jenny Houghton PR, experience live project involvement, and get insight into the industry.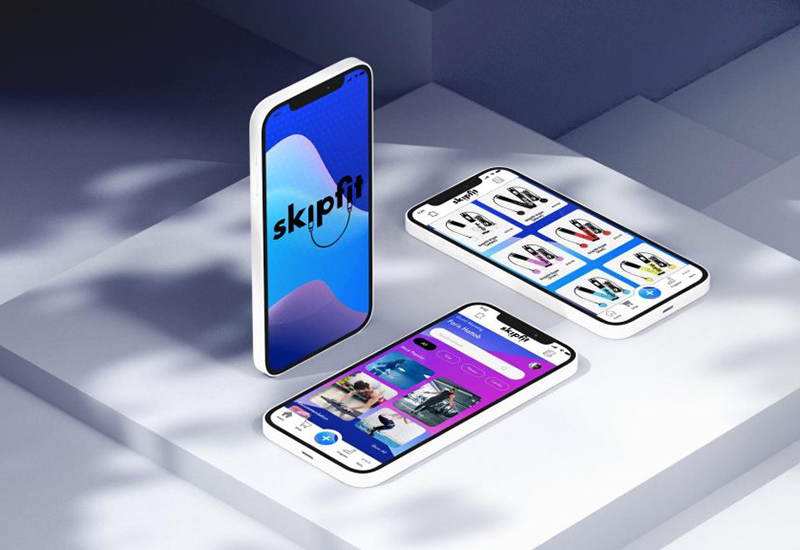 ©Faris Hattab
BA (Hons) Business Management graduate Faris Hattab was selected for the Freelance Entrepreneur of the Year Award by UnderPinned's COO and Founder Jack Williams. Jack described Faris's consumer analysis as "mind-blowing" and added that it showed "UCA's fantastic ability to teach this skill set". Faris won a two-week paid internship with UnderPinned.
Faris won the award for SkipFit, a hybrid digital jump rope and fitness brand and app.
On receipt of the award, Faris said: "I could not have done this without the support of everyone at UCA. The pandemic has been a creative block for every one of us, but our tutors have inspired us and pushed us forward. And it was the pandemic environment which influenced my app for mental and spiritual wellbeing and physical support."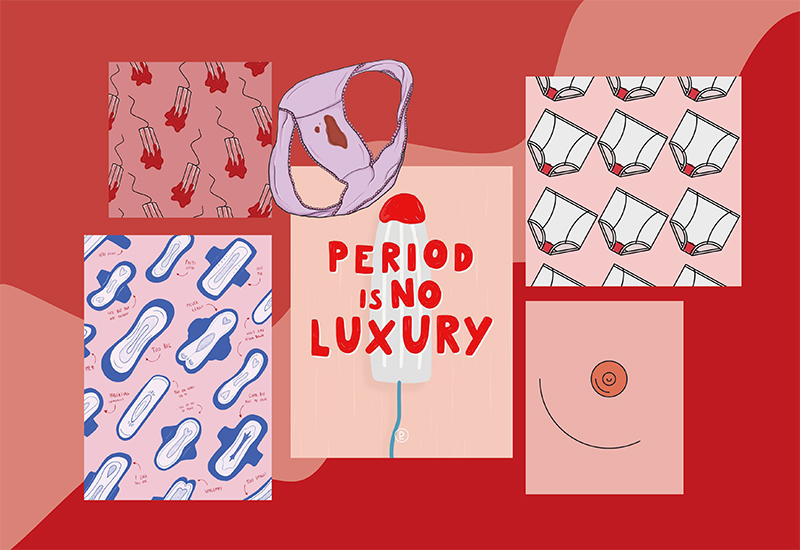 ©Emily Wong
Finally, Emily Wong, a graduate in BA (Hons) Fashion Promotion & Imaging won the Future Thinker Award, sponsored by Unique Style Platform, a forecasting service for the fashion and lifestyle industries. Freya receives mentorship time with USP studio as well as ongoing support and showcasing of work on the USP Instagram page.
In the UK, 1 in 10 girls can't afford to buy menstrual products, so to educate and inform readers about; period poverty, the miseducation of periods, and the education of female anatomy, Emily created a digital book called WTF Is a Period?
"It bridges the gap between education and the normalisation of periods in a new and fun way," said Emily.
100% of the profits from the book will be donated to Bloody Good Period – a charity that provides menstrual products for refugees and asylum seekers living in the UK who cannot afford them.
If you'd like to discover the range of courses on offer at our Business School for the Creative Industries, click here.