Graduates win gold for their
thought-provoking illustrations
UCA Illustration graduates Em Mortimer and Lucy Munt have struck Gold at the annual Creative Conscience Awards.
29 Sep 2022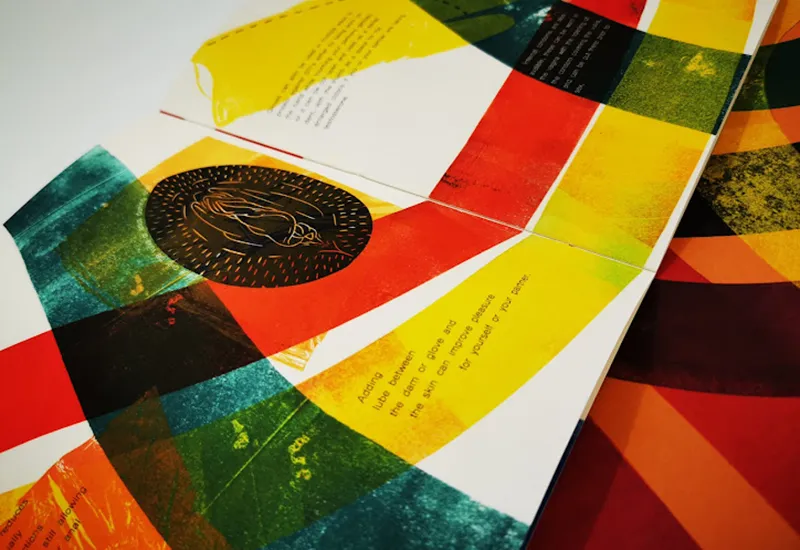 @Em Mortimer
Creative Conscience is a global community for creative activists and mavericks, and its awards enable creatives to respond to a brief and use their talents and skills to make a positive difference.
Em responded to the brief on equality, within the theme of education and learning. Their aim was to educate all young people about queer sex and relationships, remove the fear of the unknown and normalise different sexual experiences, and created an educational resource for a 16+ audience.
"In my school, being queer and having sex as a queer person was never discussed –this affected me growing up. I also avoided coming out as a lesbian because I was unsure what being with someone who wasn't a man would be like.

"I created this resource to help start changing things, for this to become more inclusive in the future. I feel proud to see my work be a part of something great!"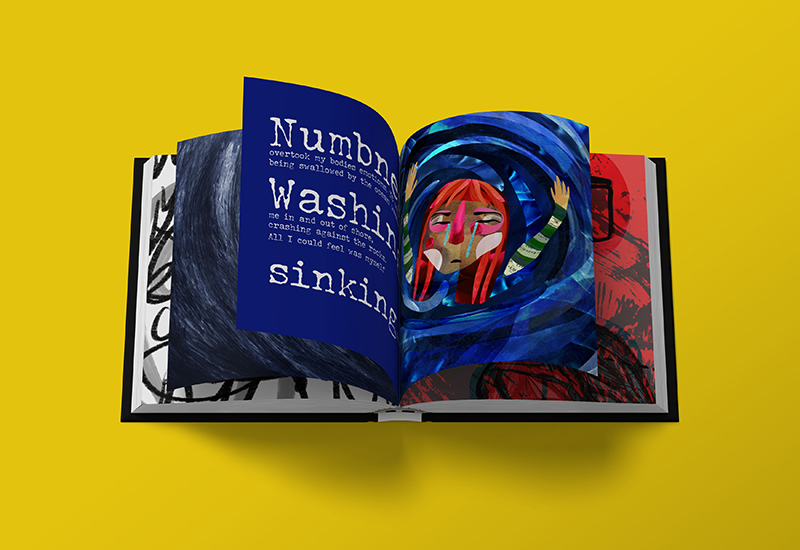 @Lucy Munt
Meanwhile, Lucy answered the brief of social justice with her book about coping with grief, which we featured recently on our blog.
She created the book after suffering a sudden loss, and realising there was inadequate resources for young people processing their feelings.
Both Em and Lucy's projects are featured on the Creative Conscience website and they've been invited to join their community of creatives. As well as this, they will be offered blog post opportunities, Instagram take-overs, and interviews.
And where possible they will help bring projects to life and provide support and mentorship.
"Organisations like Creative Conscience are important not only because they want to raise awareness of the injustice and issues facing humanity, but they endorse projects and creatives who look to enact those positive changes through their work," Em said.
To learn more about Illustration at UCA, visit the course pages.